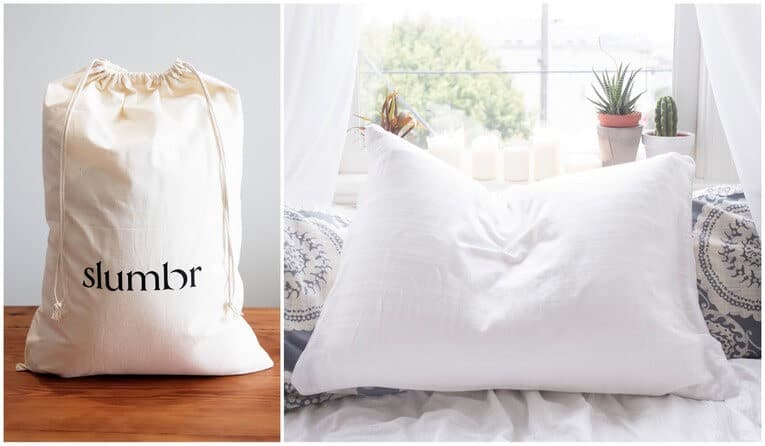 Hi Everyone!
I'm very excited to round out the year with this month's giveaway from Slumbr — a company that is on a mission to promote sleep wellness as a priority in everyone's lives. There are so many reasons today that we don't get good sleep (or as restful sleep as we deserve!). Do any of these sound like you?
You're exhausted, can't wait to go to bed, but for some reason when you finally lie down your mind starts to race and you start making mental lists of all of the things to do the next day, and before you know it – it's 2am and you have to get up in 4 hours. Yuck.
You fall asleep easily, but when you wake up you have a stiff neck and shoulders because your pillow isn't properly suited to your body.
You fall asleep pretty well at home, but when you travel those hotel pillows collapse under your head and you spend the whole night trying to get comfortable. And then you wake up exhausted.
I could go on 🙂 For the longest time, I was in camp #2. My pillow was just not optimally suited for my body and sleeping preferences. There were so many times I woke up and my neck was just in pain. It was the worst! I finally was able to find my perfect pillow to suit my sleeping needs, and I have to say I'm getting the best sleep of my life now.
Slumbr wants to make this possible at scale for people everywhere! As I mentioned, many people don't have a good experience finding a good pillow. This is because pillows are primarily sold in department stores with an overwhelming selection, confusing packaging and subpar quality. Sleep specialist recommendations for what to buy are also limited. So Slumbr turned to sleepers themselves. They reviewed hundreds of pillows and tested the best in the homes of sleepers representing a variety of sleep and body types. This testing helped them carefully-curate the Slumbr Pillow Menu, and a quiz to help you find your ideal pillow in just 45 seconds!
Getting a good night's sleep is one of the most important things you can do for your health. It's when our body repairs cellular damage, restores energy and heals (ever noticed how, when you're sick, you need more sleep than usual?). So that's why I'm very happy to share that this month, Slumbr is giving away 2 gift packs, each containing a $65 gift card to try out one of Slumbr's pillows basically for free!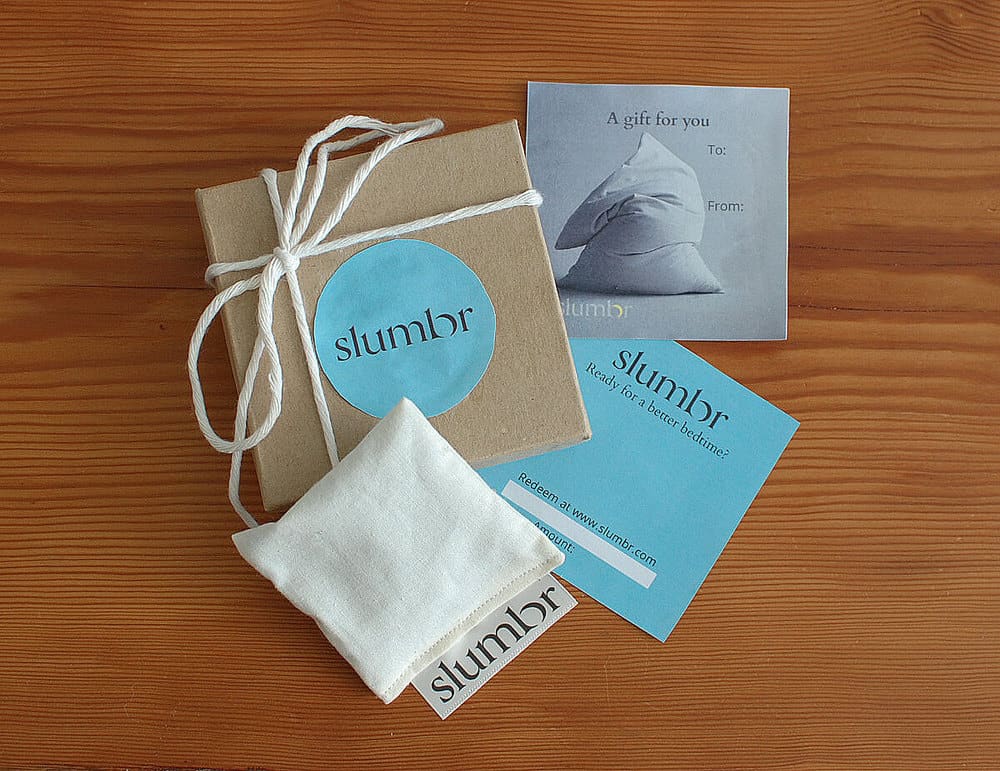 To Enter: You can enter in one of six ways (each option below counts as a separate entry):
This giveaway will be open until 11:59pm PST on Wednesday, December 21st. I'll be announcing the two winners in the comments of this post on Thursday, December 22nd.
Note: commenting means you have agreed to the Giveaway Terms and Conditions, and are allowing Slumbr to capture your email address. 
TAGS: giveaway
118 responses to "Improve Your Sleep with a Giveaway from Slumbr!"