How to Make Simple and Healthy Roasted Red Peppers
This post may contain affiliate links. Please read my disclosure.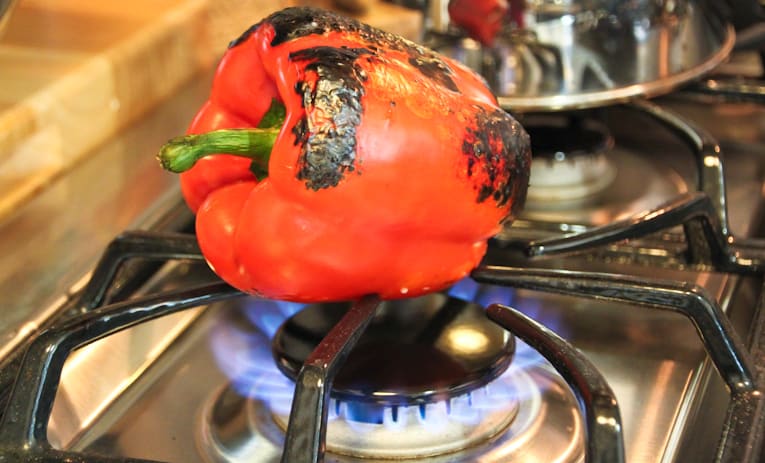 I love roasted red peppers.
I love their texture, their flavor, and how they add a gourmet feel to so many dishes.
What I don't love about them is that often at restaurants and the grocery store, they are packed in oil, or roasted in a ton of oil, which just adds unnecessary fat and calories to these beautiful healthy peppers.
So today, I'm excited to show you a fun trick to make healthy roasted red peppers at home that you can use in a ton of recipes! It's super easy, and takes about 20 minutes.
Disclaimer: You need a gas stove to roast the peppers in this way. If you don't have a gas stove, you will have to use an oven.
Step 1: Wash and dry your peppers (be sure to leave the stems on!). Turn on your gas stove to medium heat. Place one of the peppers on top of the flame (propped up by the burner grate)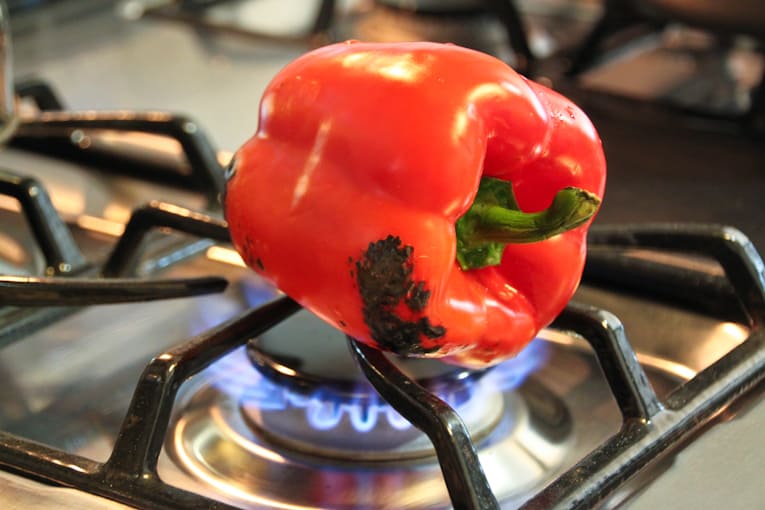 Step 2: Keep an eye on the pepper as the flame begins to blacken the skin – don't worry about it getting charred – that's what you want! The more charred it is, the easier it will be to peel. Use tongs to hold the pepper by the stem and turn it so the skin can blacken on all sides. When it's close to done the skin will become charred and slightly wrinkled, like this: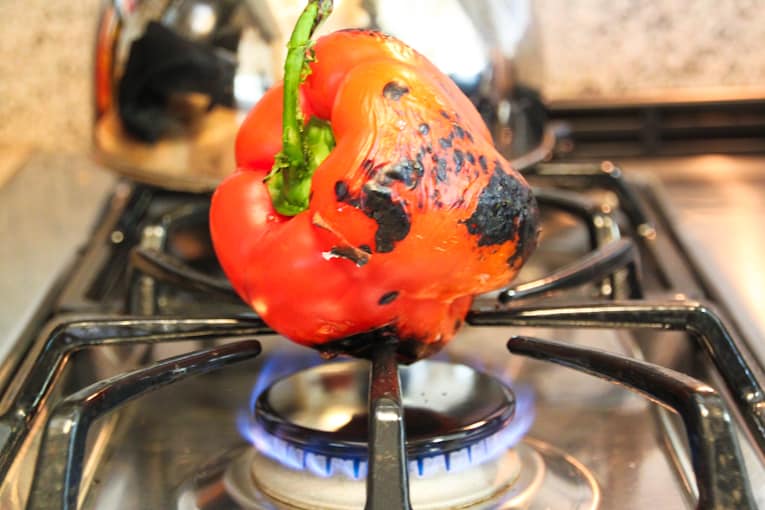 Step 3: When the peppers are done, transfer them to a large bowl while they are still super hot, and cover them with a towel.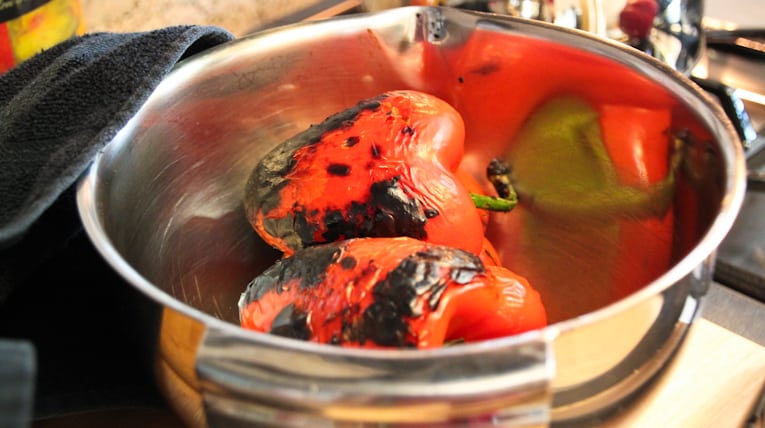 Covering the peppers with a towel allows them to steam while they cool, which helps cook them and also makes them easier to peel.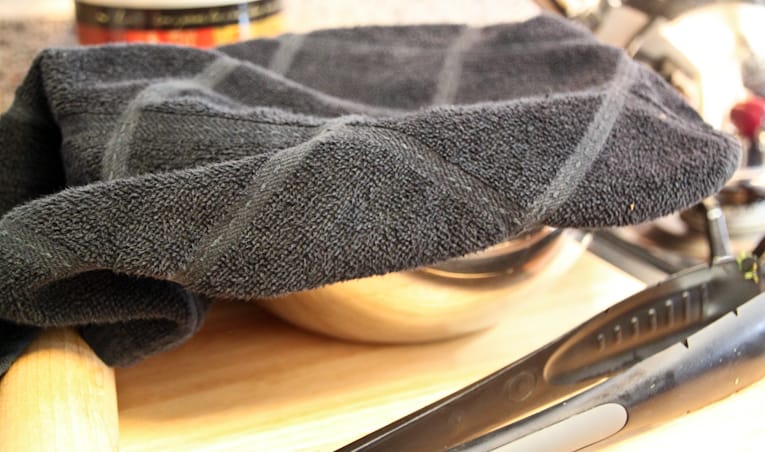 Step 4: After about 20 minutes (or once the peppers have cooled) you can use your hands to peel the skin off the peppers. Then they will look like this: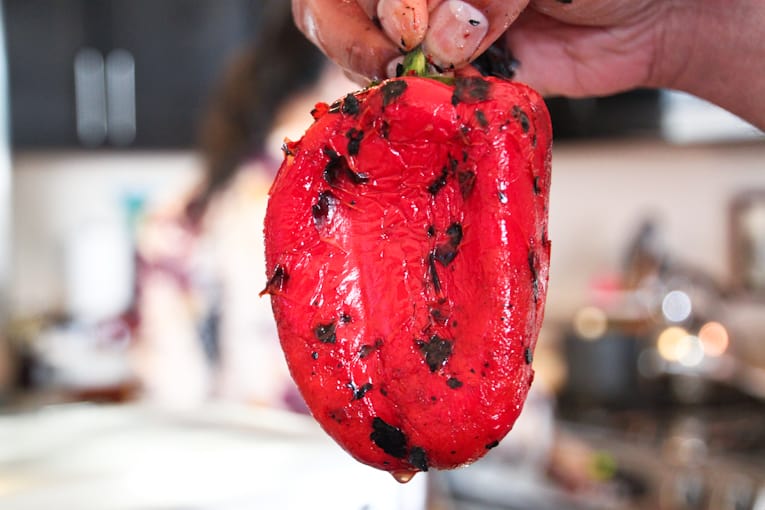 Step 5: Slice the peppers down the center and remove the seeds.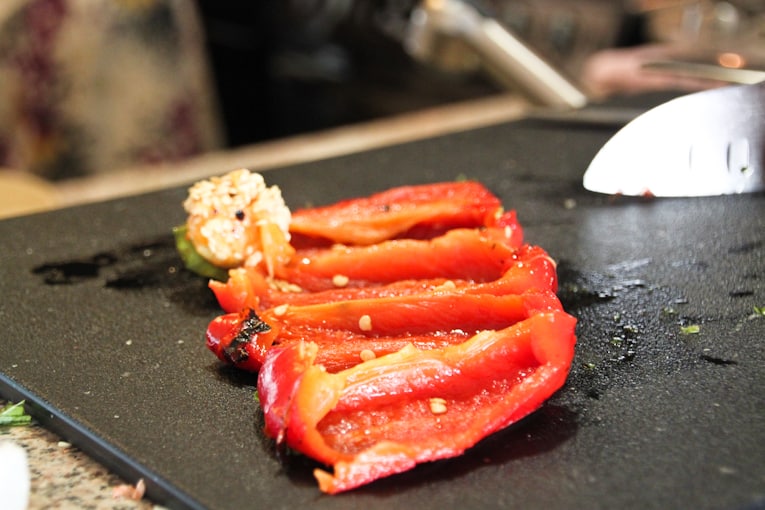 Step 6: Julienne the peppers, and use them immediately, or put them in an airtight jar for future use.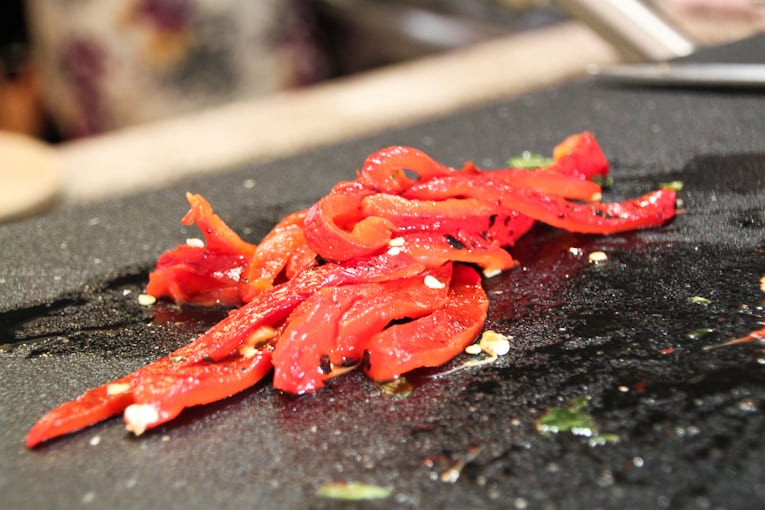 And that's it! You just made restaurant quality roasted red peppers at home. One whole pepper will have just 30 calories, 7g carbs, 2.4g fiber, 5g sugar, 1g protein, making it the perfect topping or addition to any meal.
We made pizzas at home this weekend, which we topped with our roasted red peppers. Delicious!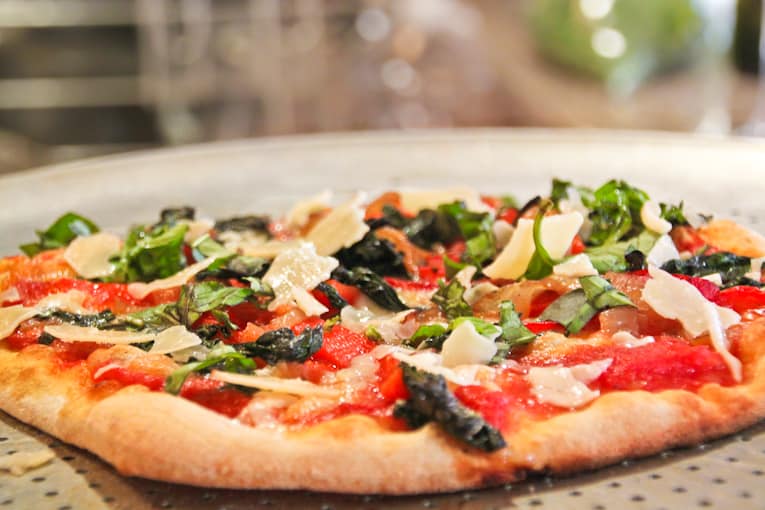 43 responses to "How to Make Simple and Healthy Roasted Red Peppers"