25 Memorial Day Potluck Ideas to Wow Your Friends
This post may contain affiliate links. As an Amazon Associate, I earn from qualifying purchases. Please read my disclosure.
These 25 Memorial Day Potluck Ideas will help make your holiday weekend spectacular! You'll find something for everyone, from picnic salads, chips and dips, grilled burger recipes, and more! Enjoy the holiday weekend with these stress free recipes!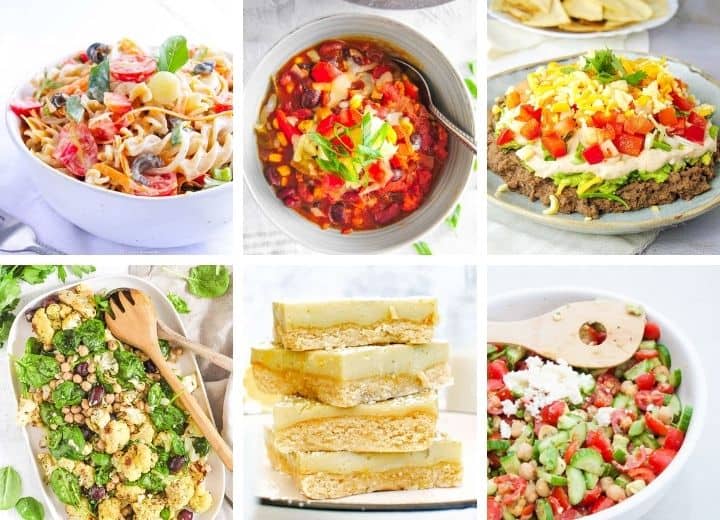 Memorial Day is almost here!
For me, Memorial Day is like the unofficial beginning of summer. It means lots of socializing, get-togethers with friends, picnics, sunshine, barbecues, and outdoor activities.
It's a weekend full of fun, and in many cases the chance to bring a dish to pass to a potluck get together.
It also means lots of opportunities to indulge in those oh-so-yummy-but-not-so-healthy weekend barbecue treats! If you're looking to enjoy Memorial Day guilt-free, but want to still be able to eat the things you love, here are a few of my tips to a guilt-free Memorial Day weekend!
5 Tips to Enjoy Your Memorial Day Potluck Guilt-Free
#1: Don't have an all or nothing mentality.
Don't completely "go rogue," eat whatever you want, and tell yourself you will start over on Monday, and don't completely deprive yourself of everything and spend the weekend avoiding every BBQ either. Everything in moderation!
#2: Make Smart Choices.
If you're a meat eater, stick to leaner meats like grilled chicken breasts, turkey hot dogs, etc. Try to keep the cocktails to 1-2 drinks max, and drink lots of water. Avoid all the mayo-laden heavy dishes like pasta salad and potato salad. Load up on fresh fruits and veggies. And don't graze by the table for hours – take a plate of food, eat it, and then go mingle!
#3: Get active!
The weather during the long weekend is usually gorgeous, so if there's a volleyball game or a frisbee game or a hike planned during your picnic or BBQ, participate! You'll get some exercise and will have fun at the same time.
#4: Enjoy yourself.
Don't count every calorie you eat, don't try to stick to a super rigid eating plan. If you do happen to completely fall off the wagon, don't beat yourself up about it. You can always get back on track the next day!
#5: Detox After the Long Weekend
Most of us probably will overindulge during Memorial Day. The best way to get back on track is to detox with this 7 day plan for clean eating. It will fill you up, you won't feel deprived at all, and you'll feel refreshed and back on track after 7 days.
20 Healthy Memorial Day Potluck Ideas
Going to a Memorial Day potluck? Try some of these healthier recipe ideas for lighter, but still amazingly delicious dishes that everyone at the party will love!
Appetizers and Dips
Bringing an appetizer or dip to a picnic needs to be easy to transport, and needs to hold up in the heat if your celebration is outdoors! These appetizers and dips are perfect for gathering during warm days. They hold up well in the heat, and are super tasty!
Refreshing Summer Salads
A light and refreshing summer salad always receives a warm welcome at any Memorial Day picnic. These recipes are full of fresh flavors, and also makes for an excellent dish for any vegetarians attending. You'll find creamy dressings, paired with crunchy greens, and even a few classics like a lightened up potato salad, and a gluten-free pasta salad!
Grilling Recipes
Heat up the grill, and get ready to make some mouth-watering burgers that are veggie friendly, and even some vegan friendly skewers and kebabs! These recipes will be enjoyed by veggie and meat-lovers alike!
Crockpot and Instant Pot Recipes
Crockpot and instant pot recipes are great for potlucks! You can prepare the recipe at home, bring it with you, plug it in, and it will warm and be ready to enjoy throughout the picnic!
Cookies, Pies and Brownies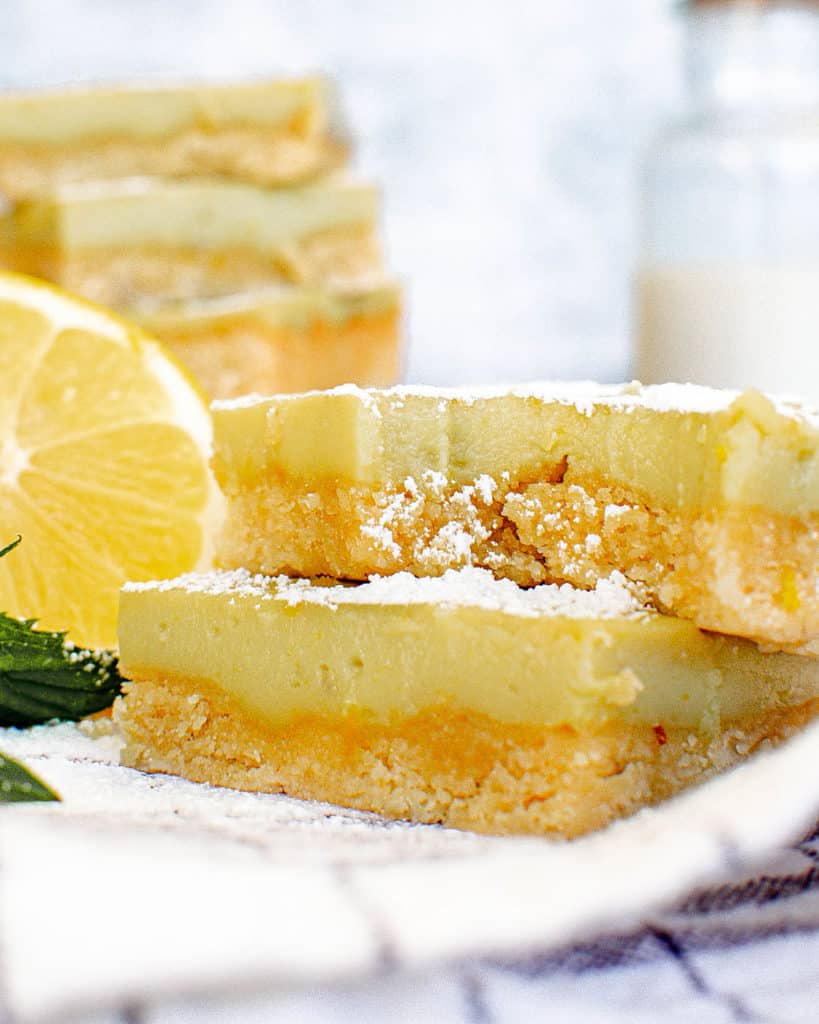 Bringing dessert to a potluck is always so much fun because let's be honest, everyone loves digging into the desserts throughout the entire picnic! These Memorial Day potluck ideas are easy to transport and will feed a crowd!
I hope you found some delicious and healthy potluck ideas to share with your friends and family for this Memorial Day!
More Healthy Vegetarian Recipe Ideas!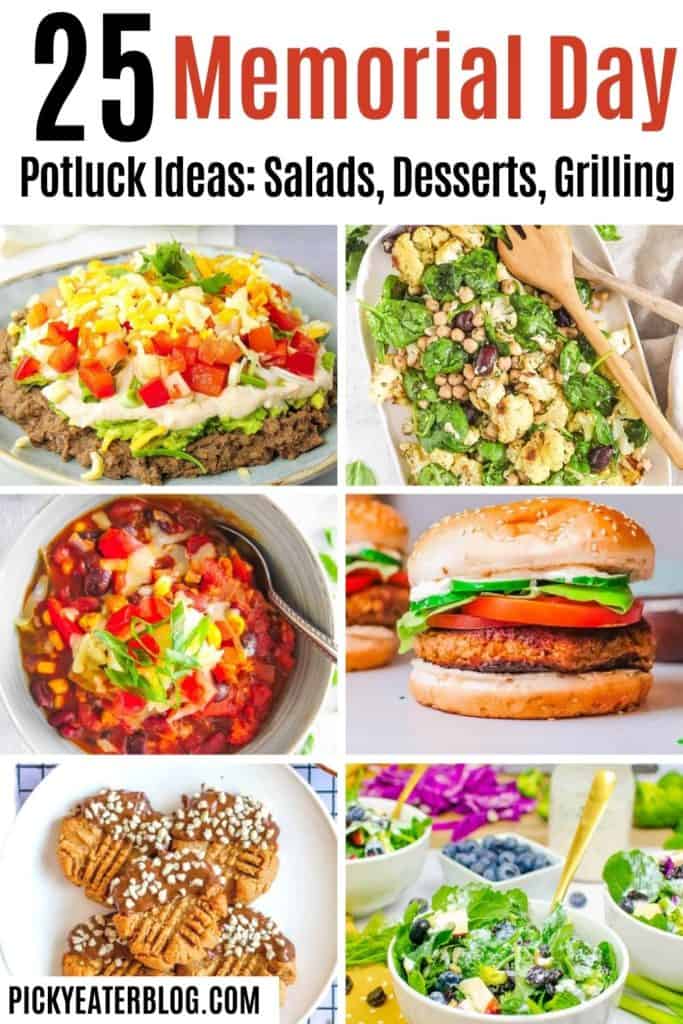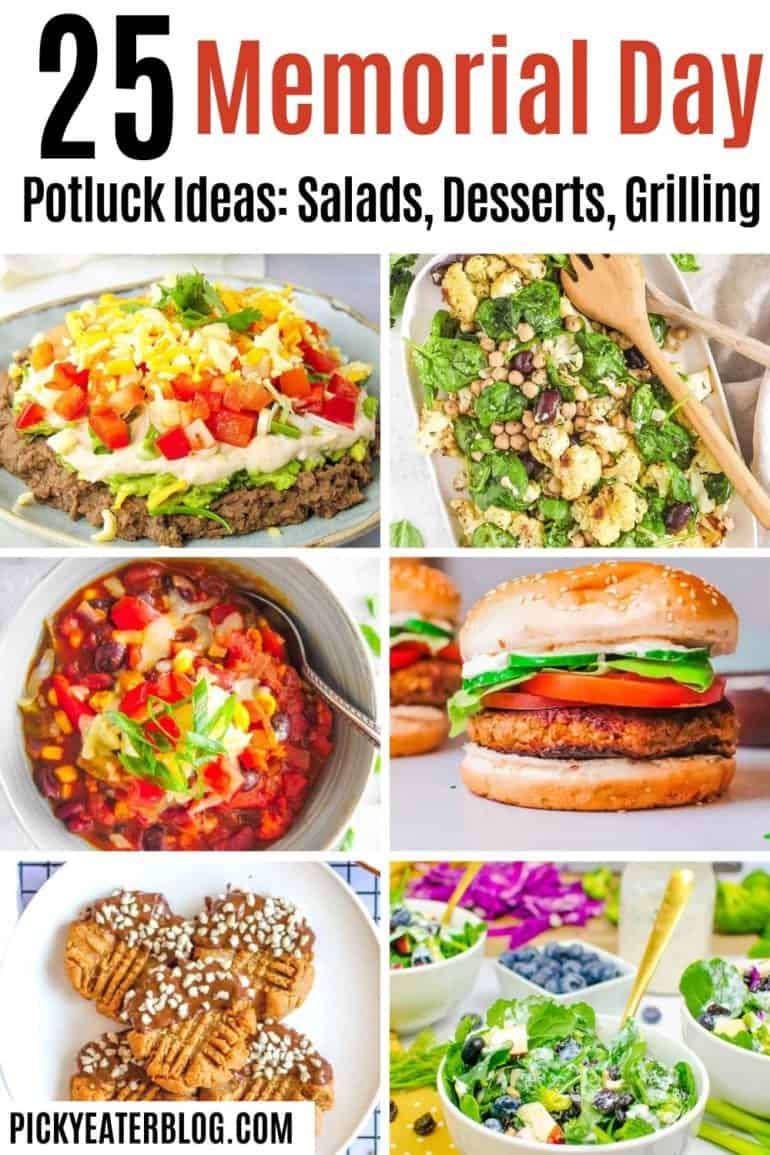 8 responses to "25 Memorial Day Potluck Ideas to Wow Your Friends"