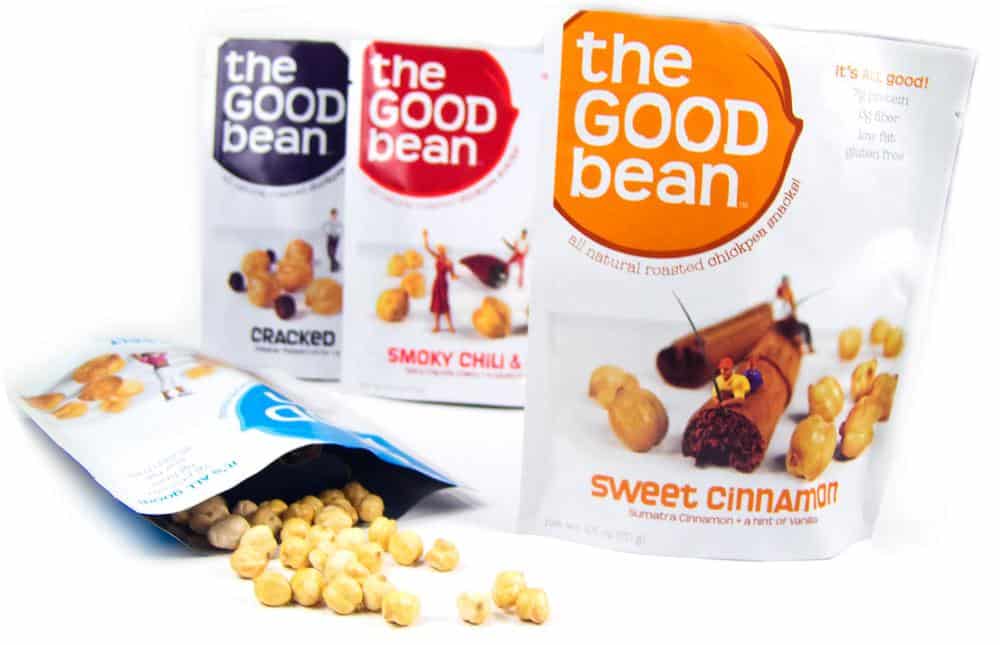 Roasted chickpeas as a snack: I never thought these would become a staple in my diet, and my 4pm go-to munchie.
But thanks to The Good Bean, they have!
I first discovered The Good Bean's delicious, crunchy, healthy snacks about a year ago as I was wandering through my local Whole Foods. I picked up the Sweet Cinnamon flavor and devoured the whole bag in about 2 sittings. Since then, their 4 flavors of Roasted Chickpea Snacks have been a regular in my pantry: Sea Salt, Sweet Cinnamon, Smoky Chili & Lime, Cracked Pepper – they are all tasty, light, and healthy.
The Good Bean is a Berkeley, CA based healthy snack company committed to helping consumers snack better. Their roasted chickpea snacks are gluten-free, dairy-free, nut-free, low-fat, high in fiber and protein, non-gmo, low glycemic, and even fair-trade! Each huge serving of their chickpea snacks has only 140 calories, 6g fiber, 7g protein, and less than 6g sugar.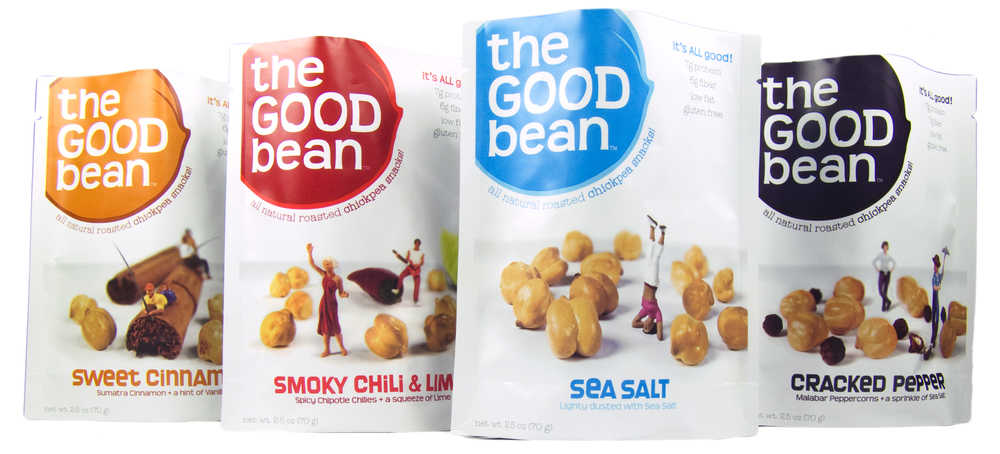 The Good Bean uses a special variety of chickpea called the "Desi" chickpea. These little guys have three times the soluble fiber, are a great source of plant protein, and have half the carbohydrates of the typical "Kabuli" chickpeas you find in cans everywhere.
Desi chickpeas are also antioxidant powerhouses that have an extremely low glycemic index, making them perfect for diabetics and anyone wanting to avoid those spikes and crashes in blood sugar throughout the day. Oh, and they're perfect roasted.
Recently, the folks at The Good Bean contacted me because they launched a new line of "Fruit and No Nut Bars" to complement their chickpea snacks. Each bar has only 130 calories, 5g fiber, 5g protein and less than 12g sugar. They're made with roasted chickpeas, roasted soy beans, and navy bean crisps to give the bars a heartiness while using only natural protein sources.
Similarly to their chickpea snacks, they're non-GMO, gluten-free, nut-free, fair trade, and super good for you. This is a snack bar you can feel good about eating! Did I mention that they are amazingly tasty as well? They come in three flavors: Apricot Coconut, Fruit & Seeds Trail Mix, and Chocolate Berry. I think the Apricot Coconut was my favorite because of the slightly sweet, refreshing flavor.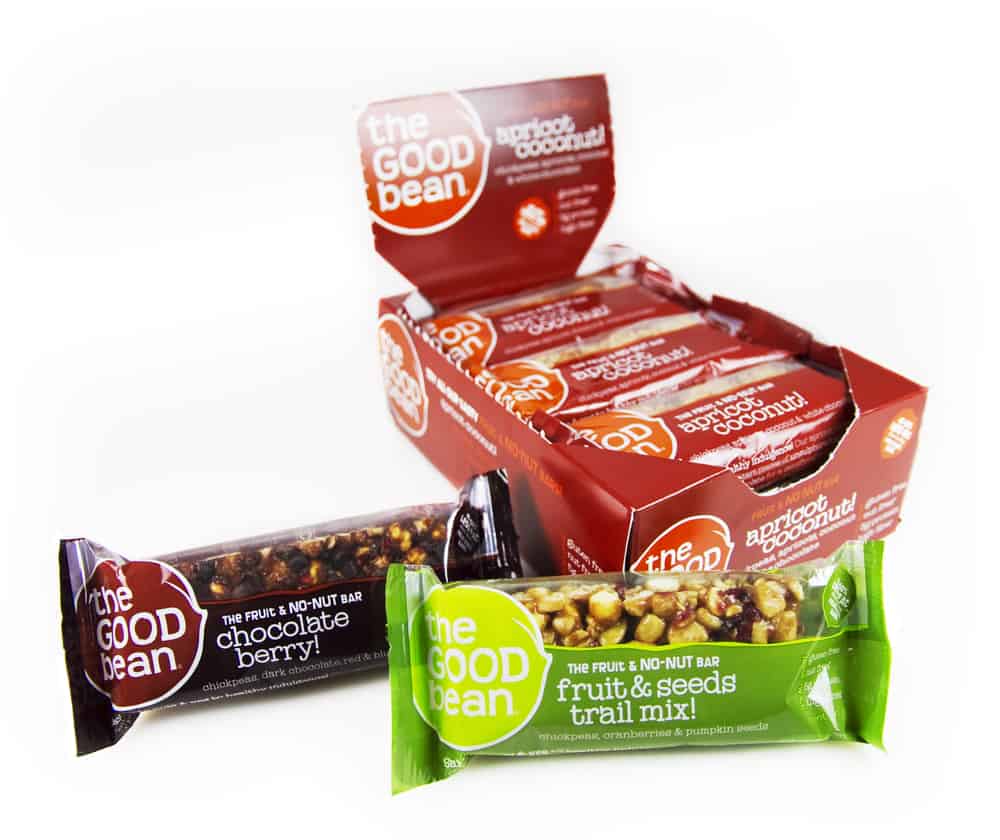 And now, one lucky winner has the opportunity to win a snack pack from The Good Bean – including 2 bars and 2 bags of chickpea snacks! The bars included are: Chocolate Berry and Apricot Coconut, and the snacks are: Sea Salt and Chili Lime.
Now the important part –
To Enter: You can enter in one of five ways (each option below counts as a separate entry):
Then post a comment here for each option above that you chose. 
This giveaway will be open until Friday, February 22nd at 11:59pm PST. I'll be selecting the winner at random (via random.org) and will contact them via email. I'll be announcing the winners in the comments of this post on Saturday, February 23rd.
TAGS: giveaway
324 responses to "Healthy Snack Giveaway From The Good Bean!"