30 Easy College Meals for Students or Busy Professionals
This post may contain affiliate links. As an Amazon Associate, I earn from qualifying purchases. Please read my disclosure.
When it comes to preparing dinner after a busy day in classes or at work, the last thing we want to do is spend hours in the kitchen to create something healthy. These easy college meals are geared specifically for students and busy professionals who are pressed for time but still want a meal that is healthy and delicious!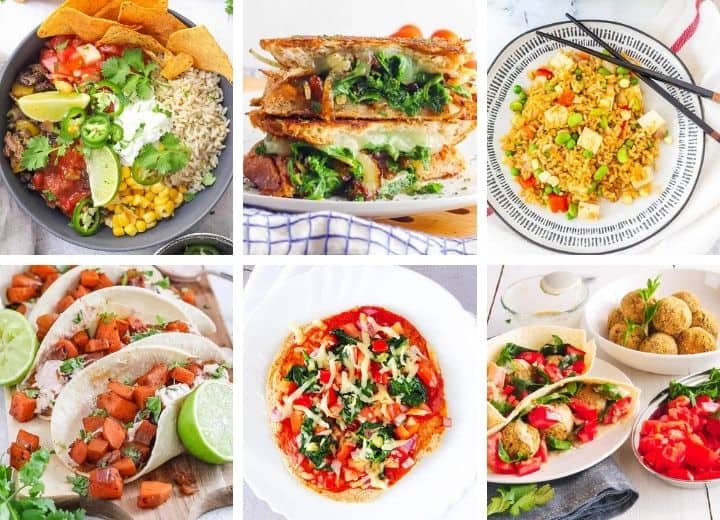 Earlier this week, I got a comment from a reader — she's a college student and doesn't have much time, but wanted some healthy and easy meal ideas that she could use during the week. I thought it was a great question – and would apply to anyone who is super busy and just doesn't have more than 15 minutes to spend in the kitchen.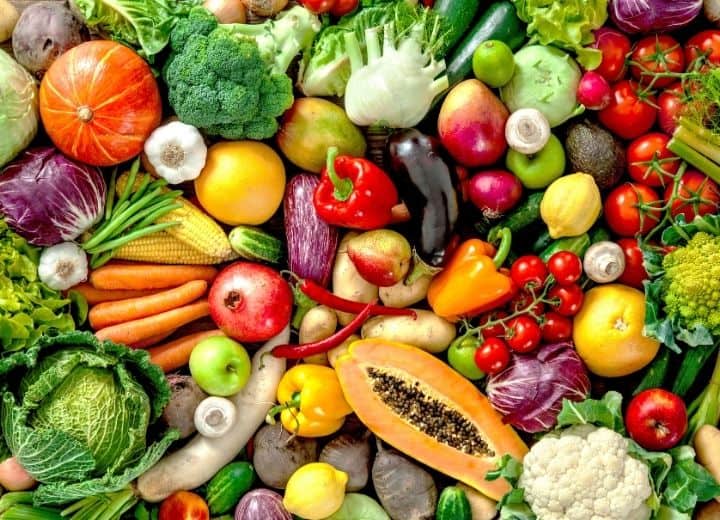 Tips for Eating Healthy and Cheap in College
When you start college or have your first apartment on your own, it is probably the first time you are buying and preparing your own meals. These helpful tips will get you started so that you can enjoy healthy meals without breaking the bank!
Shop the Sales
All of the major grocery stores come out each week with a flyer of their weekly sales. Some stores require you to sign-up for a customer card, while others do not. Be sure to sign-up, and get your card, so that you can save big!
Before going to the store, look through the weekly sales. You can also find these online if you don't get a printed version. Make your list of groceries based on the fresh ingredients that are on sale. Usually the produce that is on sale is also the produce that is in season. This means you're getting fresh and healthy fruits and vegetables at a discount!
You'll also find canned foods, dairy, meat and other foods on sale. Base your recipes for the week around the ingredients you're able to get on sale.
Shop Around
Not all grocery stores are created equal. Depending on where you shop you can end up spending A LOT more money!
My favorite discount grocery store is Aldi. They run weekly specials, but they also have excellent prices on their organic produce even when they are not on sale.
While I love Whole Foods, it is on the pricier end. So to save money at Whole Foods or higher priced retailers, focus on the sales, and find the best deals!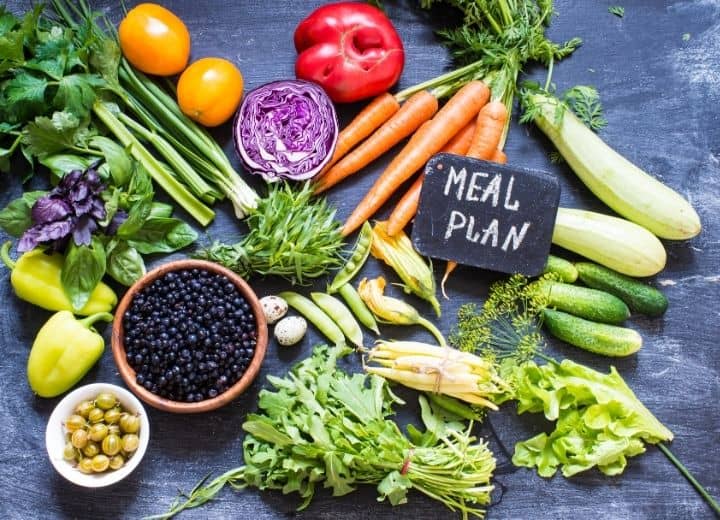 Prepare Your Own Meals
Preparing your own meals at home is not only much less expensive, but also much healthier.
Getting take-out on a regular basis will not only hurt your pocket book but also your waistline. Take-out foods are often made with more oils and fats then you would use at home. This increases the calories, without the nutritional value.
When you prepare your own meals at home, you'll end up making more for less, and also have complete control over what goes into your food.
You can reduce the amount of oil, add more fresh vegetables, etc. You'll also likely end up with leftovers that you can enjoy for lunch the next day!
Buy in Bulk
If there are particular items that you use often, consider buying them in bulk. It will save you money in the long run. For example, I buy canned beans in bulk because I know I will use them often, and they keep for an extended period in the pantry.
Also consider using the bulk section of your grocery store. This is where you can buy grains, flours, granola, nuts, seeds, and more. I love using the bulk section when I'm making a new recipe that calls for an ingredient I'm not familiar with because I only need to buy as much as I need.
For example, if you are making a recipe that calls for 1 cup of lentils, you can buy just 1 cup of lentils from the bulk section. This ends up saving you money because you only buy what you need.
Time Saving Tips for Preparing Easy College Meals
Chop/prep all of your produce when you buy them or when you have extra time. That way, when it comes to actually making the weeknight meals, all you have to do is throw the ingredients together.
Find recipes that use the same vegetables. This will save you money and prep time.
Create a meal plan. Take a look at your week and decide which days you will be preparing meals at home based on your schedule. Then, choose your recipes. Creating a meal plan will help prepare for the week, so that when you have a busy night, you can have leftovers to eat.
Make a grocery list. I know this seems obvious, but so many of us go to the grocery store without a list and just buy whatever inspires us. While this is a nice thing to do once and awhile, you'll often find you end up spending more money, without really knowing what to do with the ingredients you buy.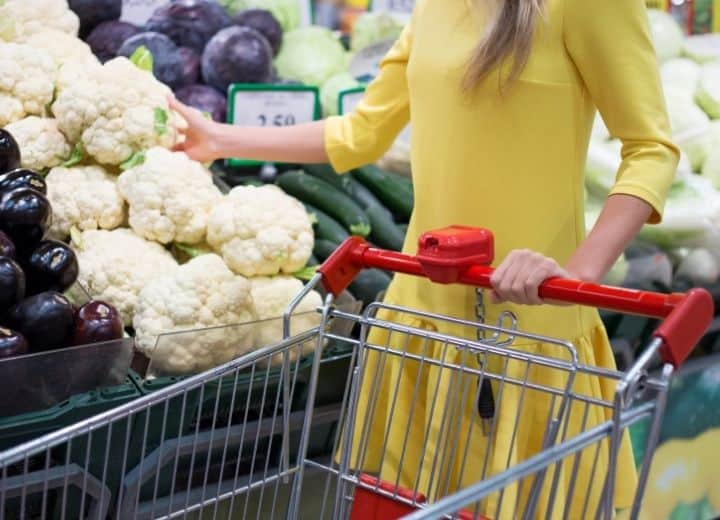 What to Buy to Prepare Healthy Easy College Meals
Seasonal vegetables and fruits: When creating your weekly meal plan, consider what is on sale or in season at the grocery store, and base your meals off of those.
Inexpensive protein: Beans, lentils, Greek yogurt, and eggs are all excellent sources of protein that are also inexpensive. They can also be prepared quickly, and are full of vitamins and nutrients.
Whole Grains: In order to create a well balanced meal, you'll also need to incorporate whole grains into your meals. This can include whole grain bread, brown rice, quinoa, and whole wheat pasta to name a few.
Easy College Meals for Students on the Go
30 Easy College Meals for Students and Busy Professionals
These are my favorite easy meals that are perfect for college students and busy professionals. One of the challenges when you're a student or busy professional is that you may only be cooking for one. These recipes allow you to have some leftovers for breakfast of lunch, making meal time even easier!
Tacos, Burritos, and Quesadillas
When you get a craving for Mexican take-out, try one of these simple and easy college meals! You'll find tacos, burritos, and quesadillas that are so quick and easy to make, yet less expensive than take-out, and full of healthy vitamins and nutrients!
Healthy Homemade Pizzas
What college student doesn't love pizza! These healthy pizzas and flatbreads are so easy to make at home, and WAY healthier than take-out. They key is to use whole wheat pizza dough, lots of veggies, and lighten up on the cheese!
Stir-Fries and Bowl Recipes
Stir-fries are a great way to get a balanced and healthy meal in a hurry. With a combination of brown rice or quinoa, with vegetables, and protein, these recipes take minutes to make, but are big on flavor. The best part is the leftovers taste even better the next day!
Healthy Sandwiches, and Wraps
When it comes to simple and easy meal ideas, sandwiches and wraps are where it's at! These healthy sandwich and wrap recipes are perfect for one to two people, and taste like a sandwich you'd get at your favorite take-out place!
Quick and Easy Healthy Pasta Recipes
Pasta is always a super simple to pull together. It keeps well in the pantry, and it's extremely versatile. Add your favorite sauce and protein, and you have a quick and easy meal. The key to keeping pasta healthy is portion control, and using whole grain or legume based pasta. Load up on the vegetables, and keep the sauce light but flavorful!
I hope this post helped you navigate the world of cooking for yourself when you're needing an easy, budget-friendly way to make recipes for 1-2 people!
Check Out These Other Helpful Healthy Round-Up Posts!
43 responses to "30 Easy College Meals for Students or Busy Professionals"