Two Easy Dips with Pita Chips
This post may contain affiliate links. Please read my disclosure.
So as most of you know, I'm a huge fan of Trader Joe's 🙂 This past weekend when I was grocery shopping, I came across two dips that I thought would make a great snack: The Trader Joe's Organic Hummus Dip, and The Masala Lentil Dip. I've had a bunch of different Trader Joe's hummus dips before, but I had never tried the organic version. The organic version actually has better nutritional information than the regular version (20 fewer calories per serving, with the same amount of fiber & protein). And I'm pretty sure the Masala Lentil Dip is new because I hadn't seen it before! (It also has good nutritional value – only 60 calories for 2 Tbsp, and a good amount of fiber & protein!)  Both were fabulous, and I served them with home made Pita Chips (recipe below). But you can also eat them with sliced veggies – e.g. carrot sticks, celery, broccoli, zucchini, etc., and you can also combine them with a cheese plate if you pick your cheeses wisely 🙂
Here's the Organic Hummus Dip…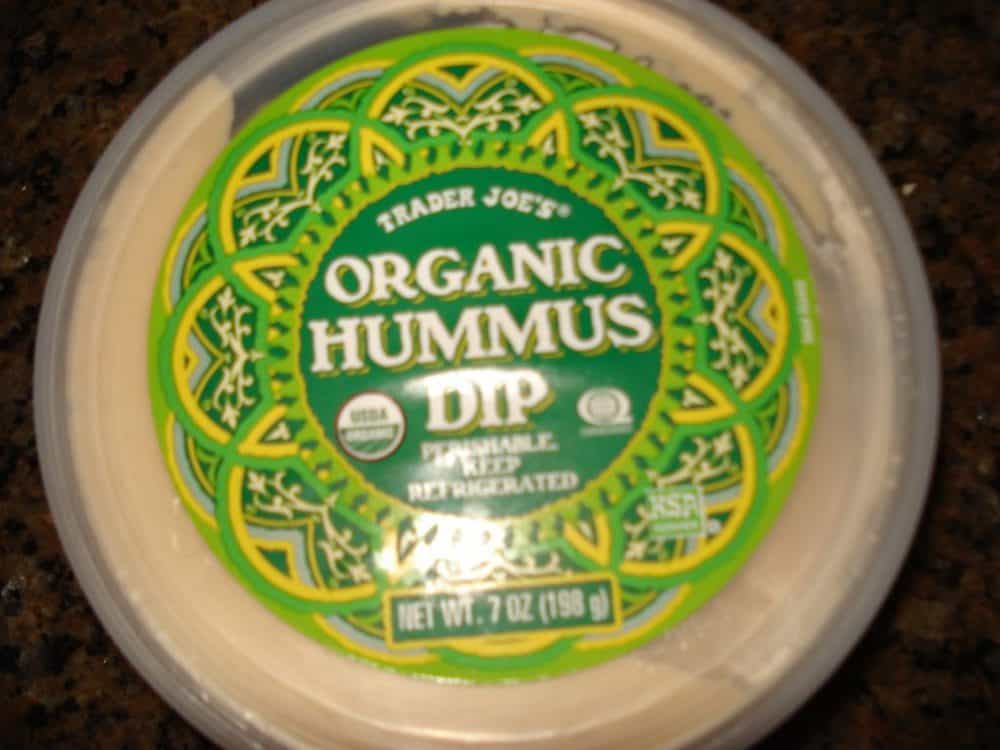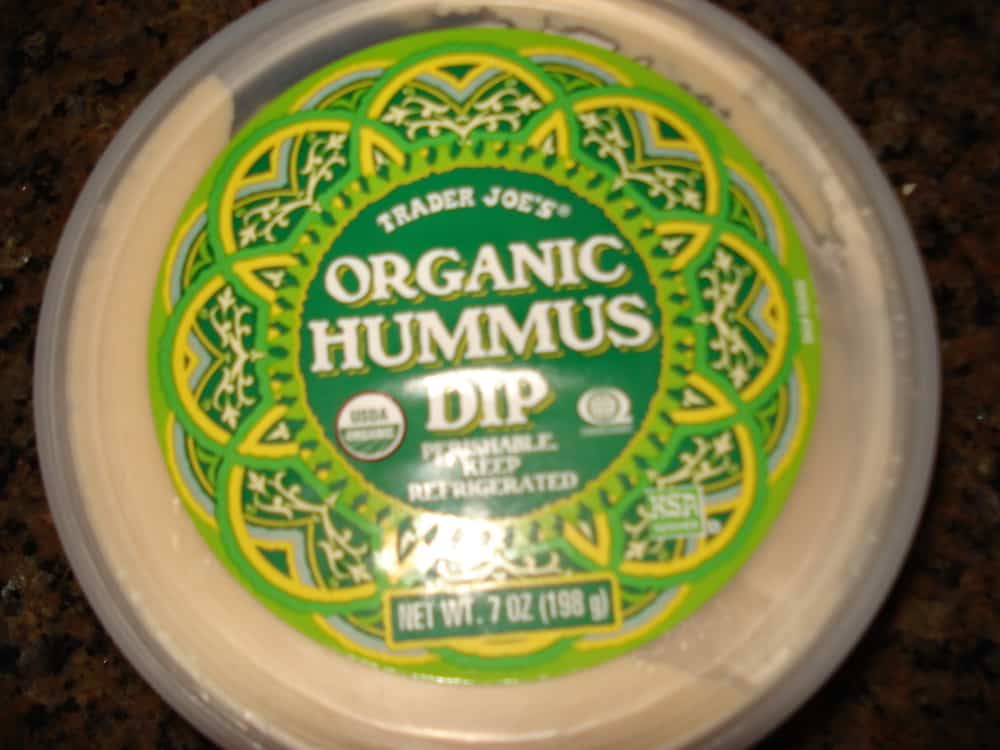 And here's the Masala Lentil Dip…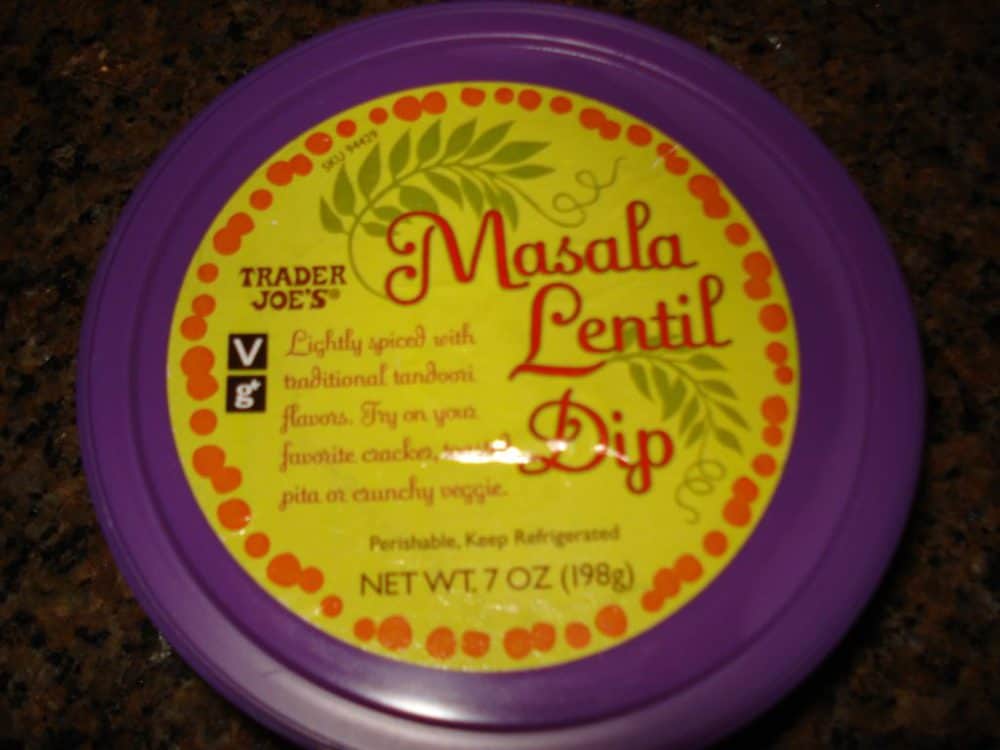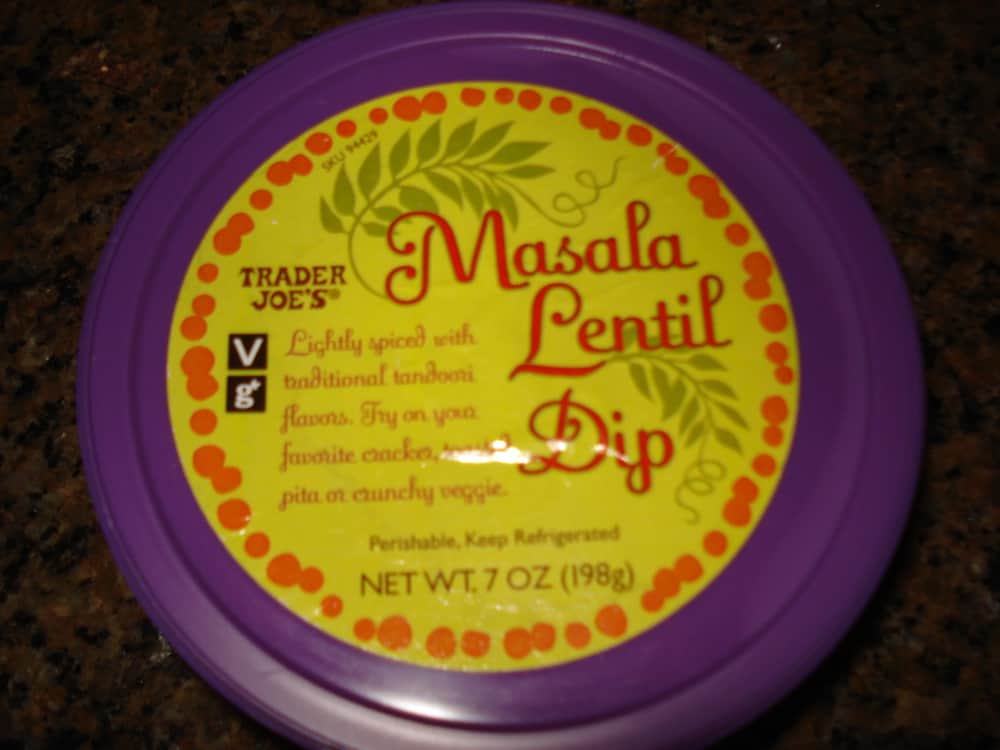 And here's the Pita Chips Recipe!!
Note: I like making Pita Chips at home rather than buying the pre-made, packaged version. Usually those have either added fats, preservatives, etc. to make them taste good – which end up adding more calories to the pita chips. Also, they're usually not made with whole wheat pita bread, so you lose the added fiber and nutritional value there as well. It's really easy to make pita chips at home – took less than 5 minutes!
Ingredients
Whole wheat pita bread
Olive oil spray
Salt, pepper, other spices to taste
Directions
Heat a grill pan or panini press over medium-high heat, spray with olive oil spray
Put 1 whole wheat pita bread on the panini press, spray the top lightly with olive oil spray and close the panini press (if on a grill pan, flip the pita once the side that's down is crispy and browned)
Take the pita out once it's crispy (like a chip!), season with salt/pepper/or your favorite spices to taste
With a serrated bread knife, cut the whole pita into 8 equal wedges. Serve with dip!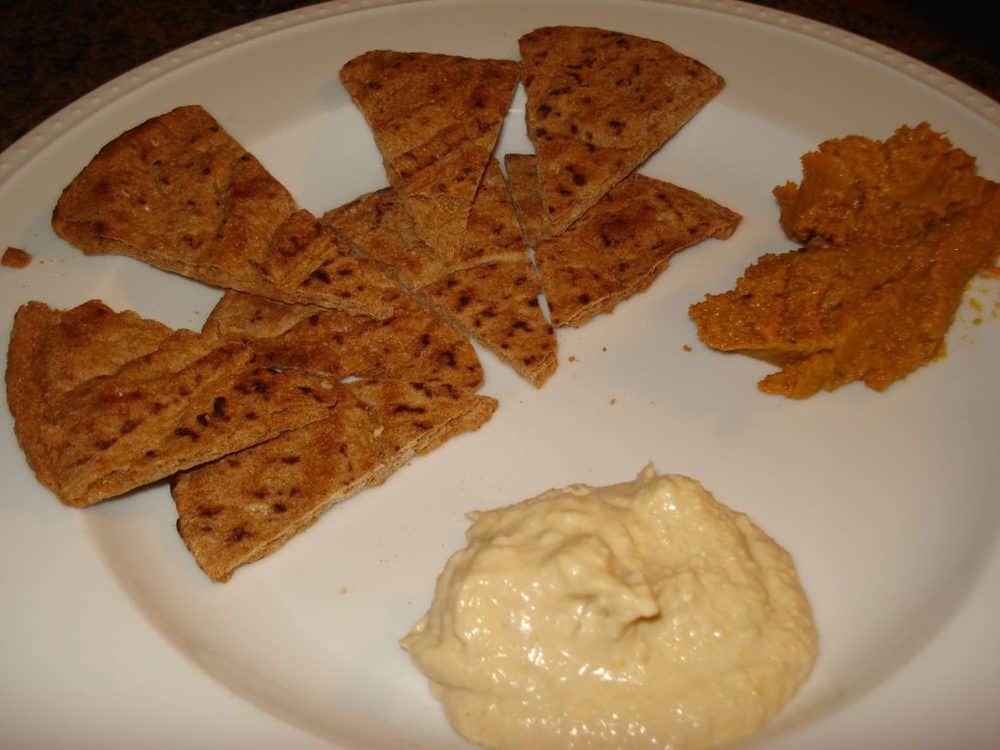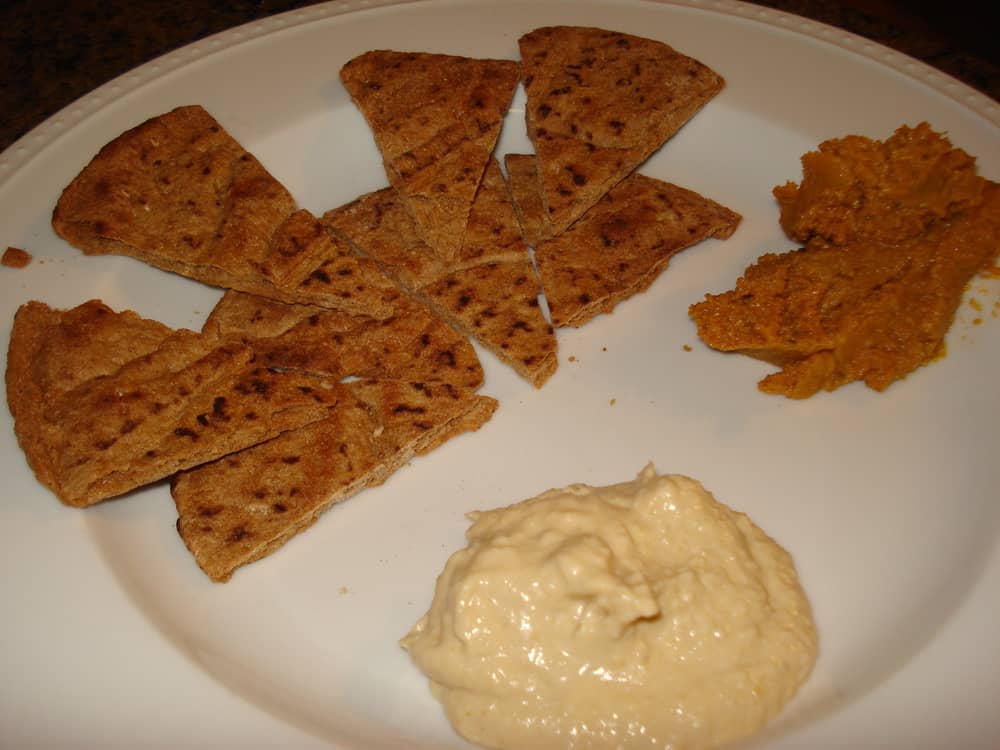 4 responses to "Two Easy Dips with Pita Chips"