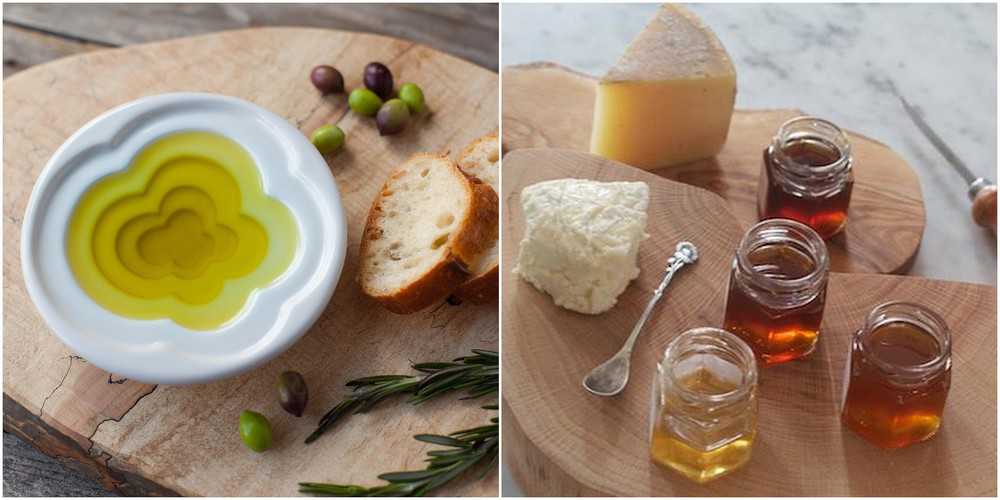 I can't believe it's December already. This year has completely flown by – and soon it will be 2016! Before we head into the new year, I wanted to share one last giveaway from a company I have grown to love: The Olive Table. The Olive Table is a small company based in Woodstock, Vermont, and they import premium quality, single estate, extra virgin olive oils from the owner's family property in Greece.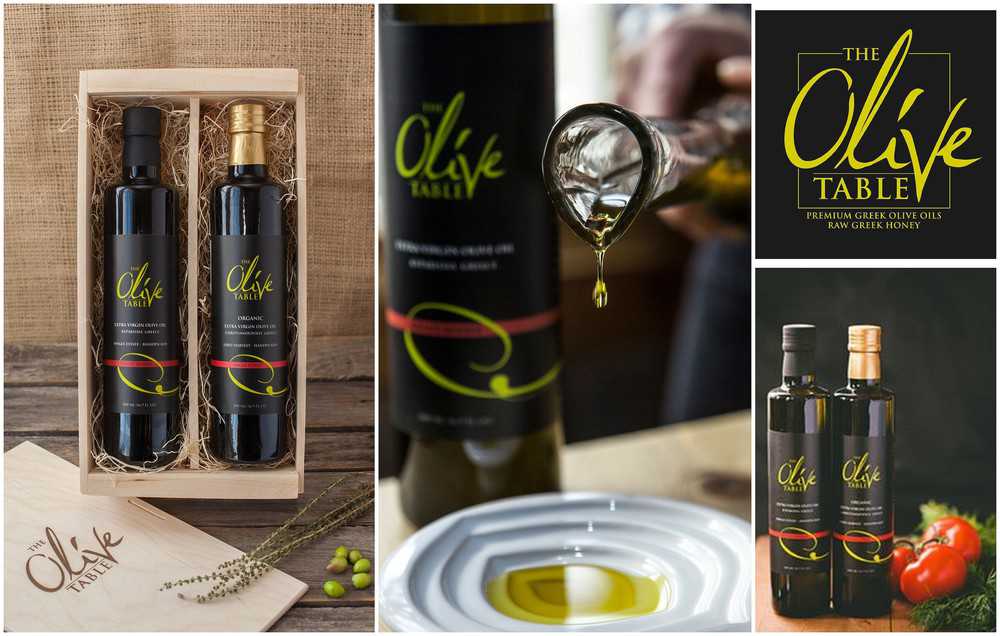 The Olive Table produces two extra virgin olive oils from 100% Koroneiki olives: a conventional olive oil, and a certified organic early harvest olive oil. The conventional oil is a light, delicate intensity oil and the early harvest oil is a greener, sharper-tasting oil with a bit more bitterness. Their oils are cold extracted, unfiltered, low in free fatty acids (less than .3%) and high in polyphenols. I served their oils with a cheese plate at a recent holiday party and they were a total hit! So rich in flavor, not watered down like a lot of olive oils you find at the store.
They also offer raw all natural Greek honey; the varieties currently available are Pine, Chestnut and Reiki (Mediterranean Heather). The 'forest' honey (Pine and Fir) are lower in sugar and therefore never crystallize, and their flavors are unique and pure. All of their products are naturally flavored and free of any additives or preservatives. I mix 1/2 tsp of their honey into my oatmeal every morning, and it is amazing.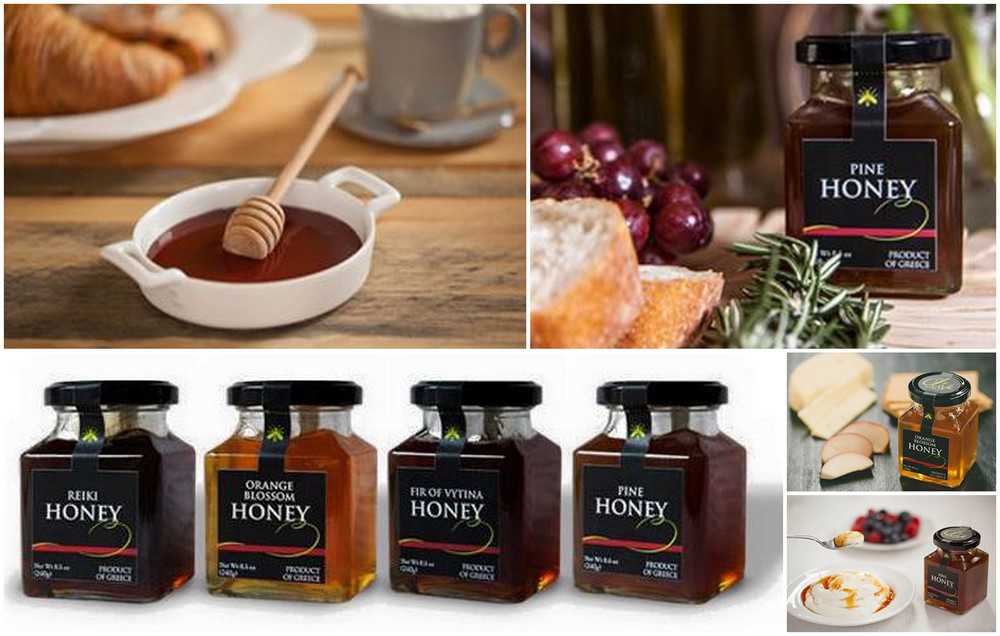 And now one lucky reader has the opportunity to win a gift box from The Olive Table, containing two olive oils (one Private Reserve and one Organic Early Harvest) and two of the Honey varieties!
To Enter: You can enter in one of five ways (each option below counts as a separate entry):
Sign up for my free, monthly newsletter (it has healthy recipes and tips – no annoying ads  plus you'll get a free healthy meal plan when you sign up!)
Like The Picky Eater on Facebook
Follow me on Twitter (@pickyeaterblog)
Follow me on Pinterest
Then post a comment here for each option above that you chose. 
This giveaway will be open until Sunday, December 27th at 11:59pm PST. I'll be selecting the winner at random (via random.org) and will contact them via email. I'll be announcing the winner in the comments of this post on Monday, December 28th.
TAGS: giveaway
241 responses to "Giveaway: An Olive Oil and Honey Gift Box from The Olive Table!"