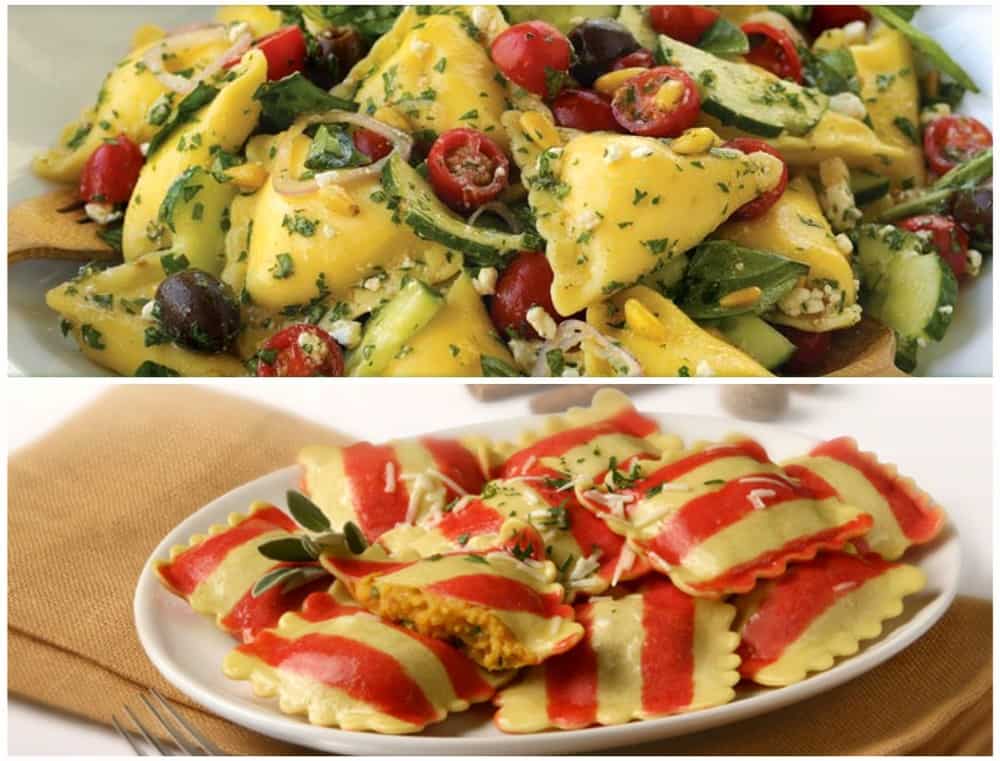 Ravioli is one of my absolute favorite pasta dishes, and I love when it's freshly made and filled with interesting ingredients. The standard cheese ravioli is a classic, but I'm a huge fan of Butternut Squash Ravioli, Pumpkin Ravioli, Wild Mushroom Ravioli – honestly the possibilities are limitless when figuring out what to put in those pillowy pasta cases. So I was obviously very excited when the folks at Pasta Prima, a 100% natural, green energy, organic, gluten-free ravioli company contacted me to try their products and run a giveaway.
But first – I have to announce the winner of my last giveaway. Congratulations to… Tanya!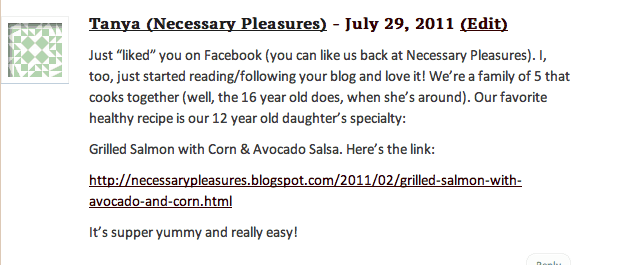 Tanya – just email me your mailing address at pickyeats@gmail.com, and I'll be mailing your cookbook very soon 🙂 Congrats again on winning!
And now, meet Pasta Prima's delicious ravioli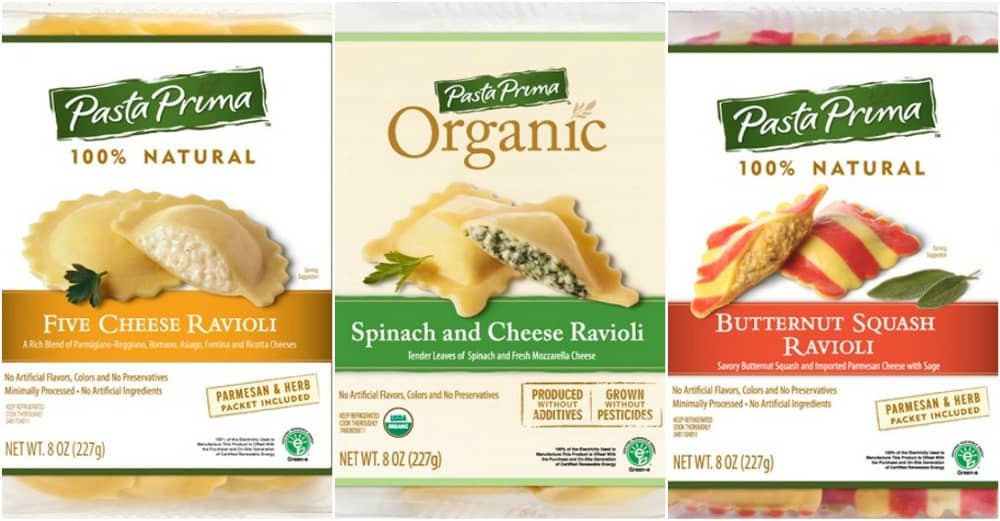 What amazed me the most when we tried this ravioli was how much it tasted like something we'd eat at a restaurant. The pasta wasn't tough like most store-bought raviolis, the filling didn't feel like it fell apart in my mouth: the pasta was light and fluffy and the filling was creamy and rich. My husband (as he was chowing down on ravioli) said: "This is exactly like something we'd order in a nice Italian restaurant." It honestly didn't taste like it came out of a package!
Pasta Prima uses 100% organic and all natural ingredients to make their products (nothing you can't pronounce on the ingredient label). They even have 5 gluten free raviolis, and their packaging is made with plant-based plastic. And the best part – their ravioli is healthy – no unnecessary fats, preservatives, unnatural ingredients are added to improve the shelf life of their products. And they taste great too! I loved this diagram from their website on how they develop their ravioli: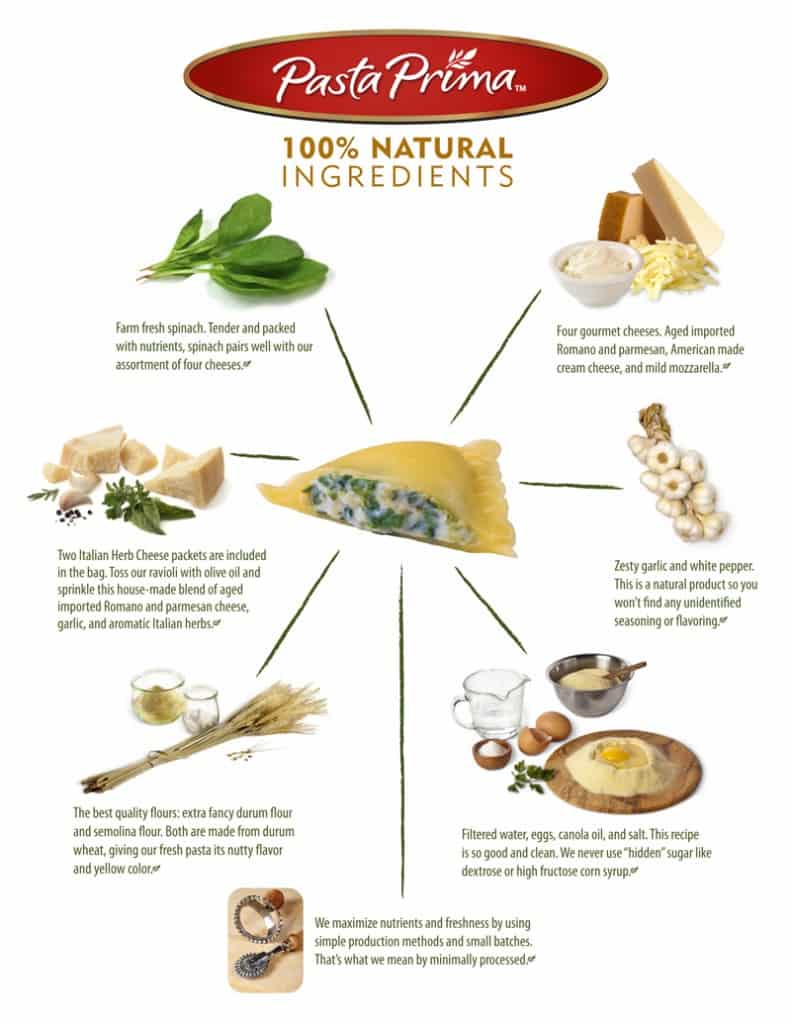 Pretty cool huh? As for what to do with the ravioli, here are some fun ideas:
I like to cook the cheese ravioli and then pan-fry it using extra virgin olive oil cooking spray, and then serve it with a marinara dipping sauce made of crushed tomatoes, oregano, basil, and garlic on the side.
I often make butternut squash ravioli with a gorgonzola creme sauce
I'd make the spinach & cheese ravioli with this sundried tomato & feta pesto
I would toss the cheese ravioli with this healthy version of basil pesto
Or I would cook the wild mushroom ravioli with the gorgonzola creme sauce, but I'd also add walnuts for some added flavor
I could go on and on but I'll stop here 🙂 Basically – this ravioli is awesome and there are tons of uses for it!
Now, the important part – To Enter: You can enter in one of three ways –
Follow me on Twitter (@pickyeaterblog)
Like The Picky Eater on Facebook
Then, visit Pasta Prima and post a comment here letting me know which 3 ravioli flavors you'd like to win and which option above you chose. If you already are a subscriber, follower, or like The Picky Eater on Facebook, just leave a comment indicating that along with your ravioli choices – it will count as one entry.
This giveaway will be open until Thursday, August 25th at 11:59pm PST. I will be selecting the winner at random (via random.org) and will contact them via email. I'll be announcing the winner on Friday, August 26th. Have a great weekend everyone!
TAGS: giveaway
80 responses to "Fresh Gourmet Ravioli Giveaway"