What To Eat When You're Sick!
This post may contain affiliate links. As an Amazon Associate, I earn from qualifying purchases. Please read my disclosure.
When you have a sore throat, cough, fever, body aches, the works, you may be wondering what to eat when you're sick! While taking over the counter medication can help reduce your symptoms temporarily, they don't actually fight the virus, or rid your body of germs. Instead, fueling your body with nutrient rich foods that help soothe your symptoms and provide your body with the nutrients needed to get better faster!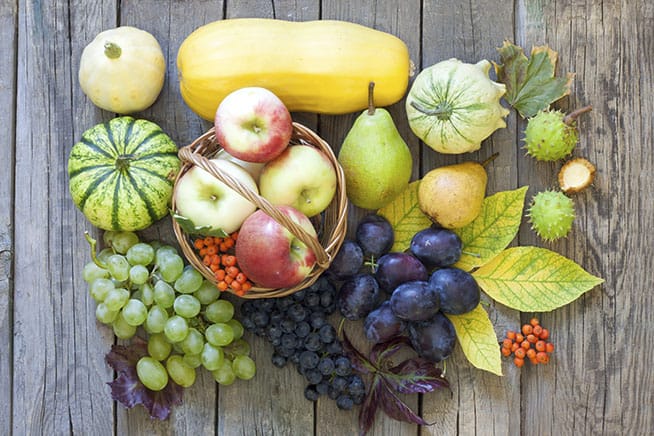 Being sick is the worst! Whether you have the common cold and a stuffy nose, the stomach flu, or one of the other flu viruses that float around every year, it's never fun to be sick. While having a healthy immune system is one of the keys to fighting off bacterial or viral infections, certain foods can help boost your immunity to help you get better faster!
Most people, when they're sick, will use over the counter medications to help manage their symptoms. But there are also more natural ways to help your body recover (either in addition to or instead of over the counter meds, depending on how sick you are feeling!)
We know bacterial infections respond to fermented foods such as Greek yogurt, cheese, sauerkraut, kombucha and kimchi, so what works when you have a virus or the flu?
I've developed a rather unique diet to help improve my immune function and ease my sensitive flu-ish stomach and my cough/cold symptoms. I thought I'd share my tips on what to eat when you're sick — some of the best foods to eat when you have the flu, and that can help improve your overall health too!
Foods Rich In Vitamin C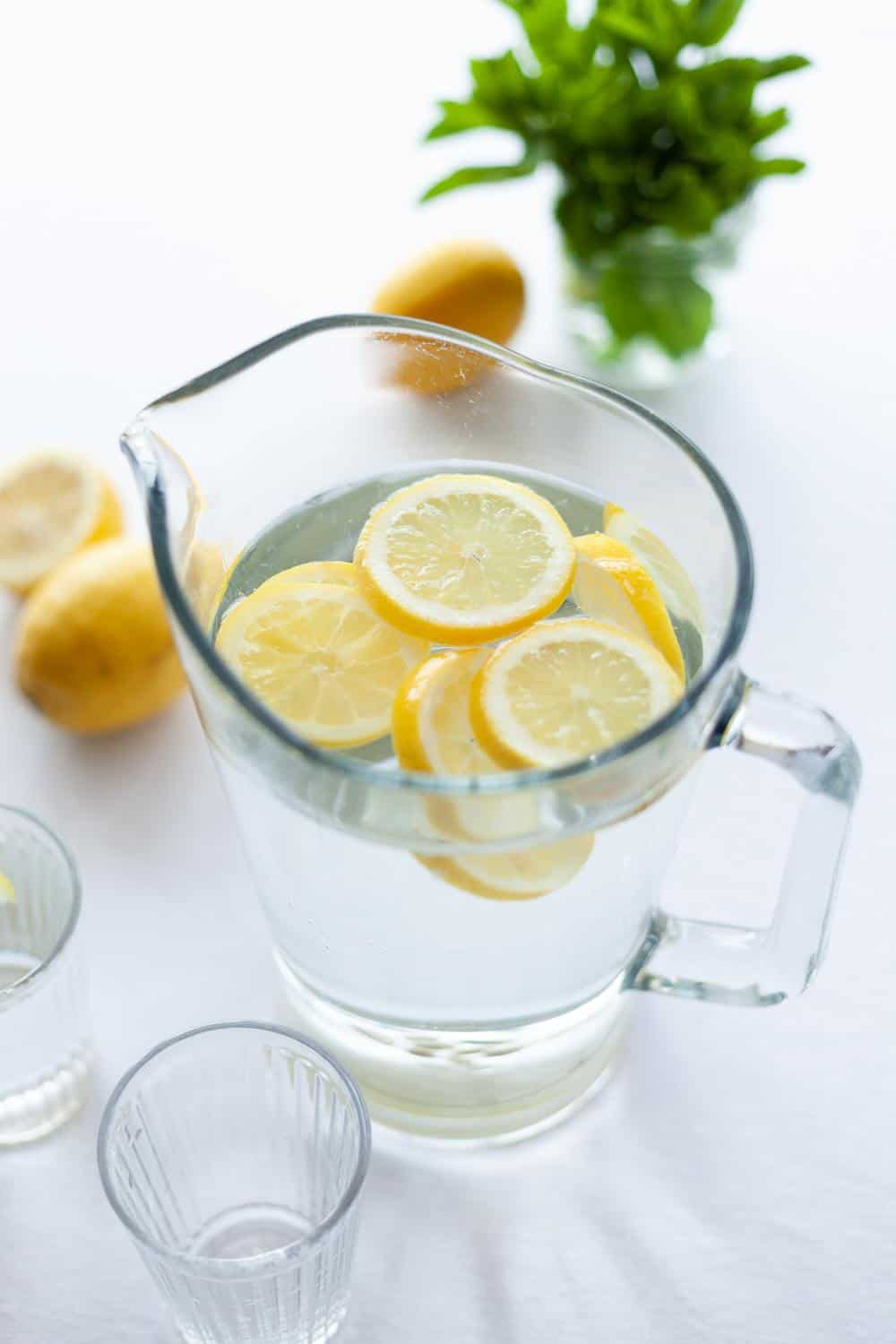 Eating foods that are rich in vitamin C is the best way to help boost your immune system. Regularly eating vitamin C rich foods has been proven in research to reduce the severity and longevity of cold and flu symptoms in some individuals. But you don't have to just settle for orange juice.
Vitamin C is a vitamin and antioxidant that the body uses to maintain bones, muscles, an blood vessels. It also helps with the formation of collagen and helps the body absorb iron.
Vitamin C is an important nutrient in citrus fruits such as oranges, lemons, limes, and grapefruits. But vitamin C can also be found in foods like yellow bell peppers, parsley, mustard spinach, kale, kiwi, broccoli, brussels sprouts, and strawberries.
Highly acidic foods such as citrus foods may be difficult to tolerate if you are sick with an upset stomach. So, if your tummy doesn't like citrus when you're sick, try some of the other non-acidic fresh fruit, fruit juices, and vegetables that are high in vitamin C instead!
Warm Broth Soups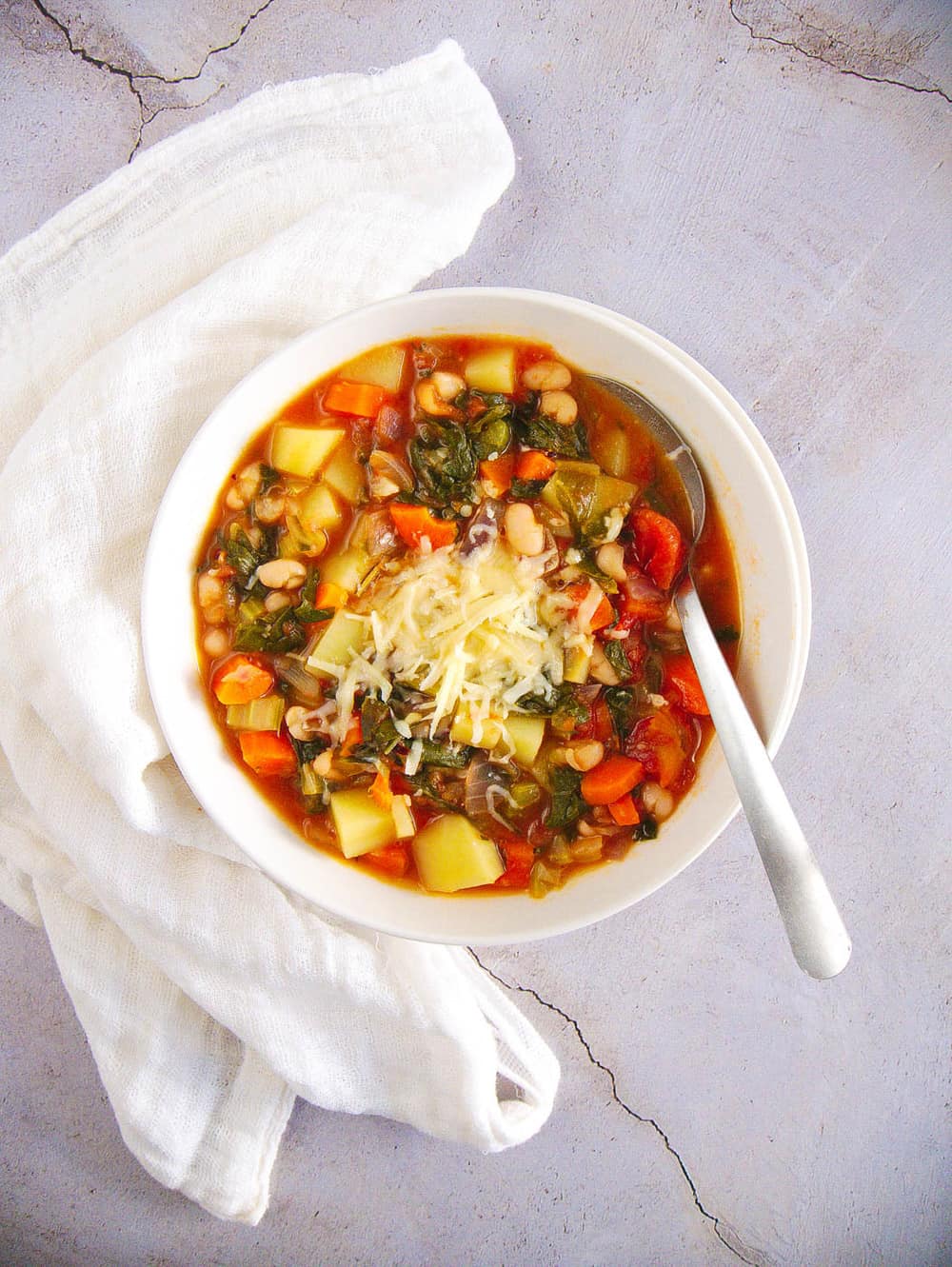 There's a reason people think eating chicken noodle soup and bone broth when they are sick is a good idea! It does help you feel better! Warm broth soups can help clear a runny nose and nasal passages and in turn help you breath more easily. Chicken broth is also soothing to a sore throat and easy on your stomach, making it an ideal food to fuel your body when you are down for the count!
If you are vegetarian, and don't eat chicken soup, other warm broth soups work just as well! If you don't have the energy to make your own homemade soup when you're sick, you can find simple and nutritious soups at your local supermarket. Be sure to add some protein to your soups! Some types of amino acids can decrease the duration of cold and flu symptoms.
My Favorites Include…
Butternut Squash Soup from Trader Joe's
Roasted Red Pepper & Tomato Soup From Trader Joe's
Organic Vegetable Broth with Noodles from Trader Joe's
Classic Minestrone:There are tons of great canned minestrones that you can just heat up and eat. This is a good option if your stomach feels like it can handle some veggies & beans/cheese for protein & fiber.
You may want to consider adding spicy foods to your soups! Foods such as chili peppers can help break up mucus and clear out your sinus passages.
Hot Herbal Teas And Drinks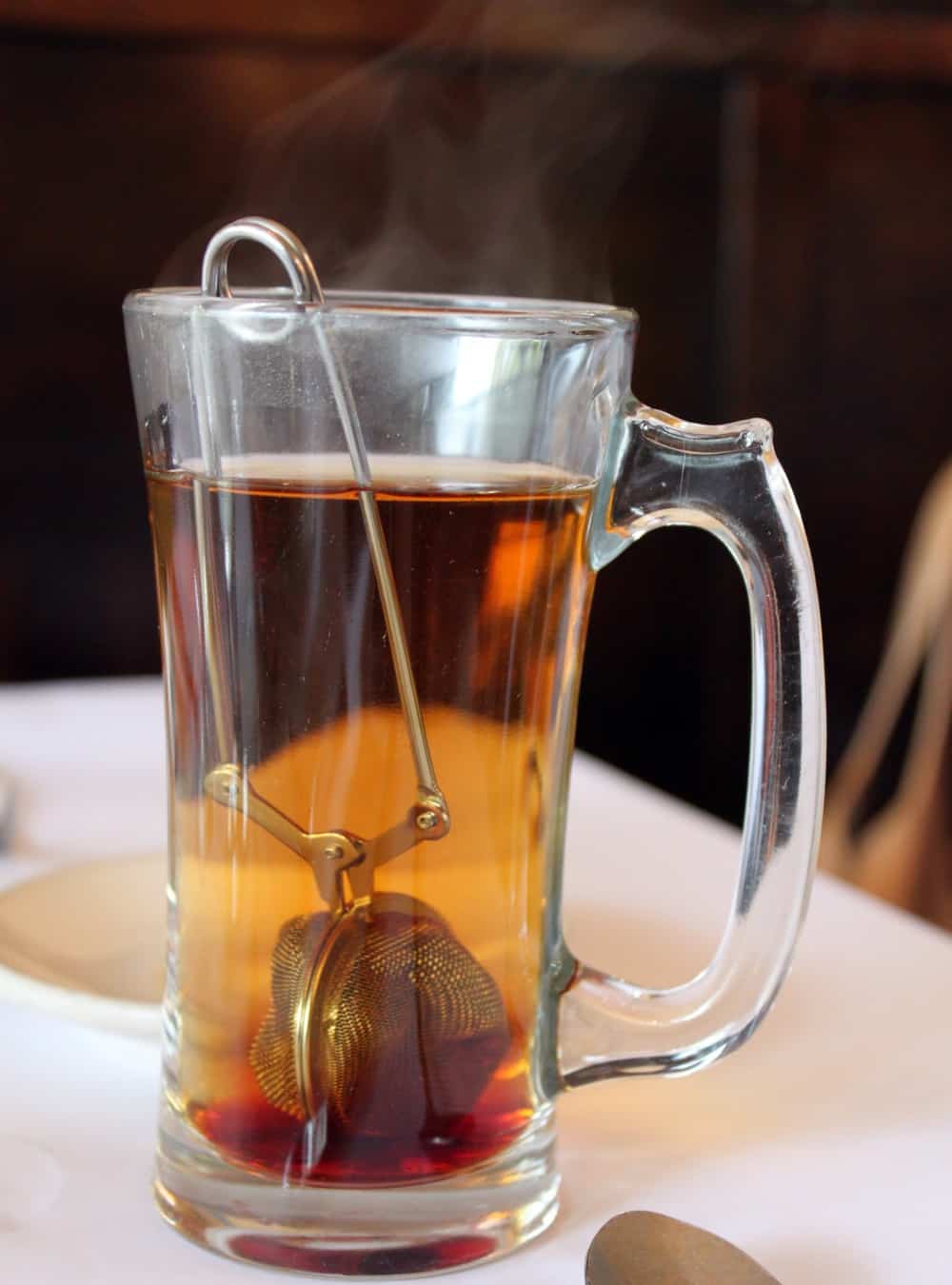 Drinking hot beverages such as hot tea is another way to help soothe your sore throat, and get needed hydration. It can be one of the easiest and best things you can do for your body when you're sick! However, when choosing hot drinks stick with ones that are lower in caffeine. High caffeine drinks such as coffee, and soda can further dehydrate you when you're sick.
Hot Ginger Tea can help soothe a sore throat and clear your nose. If you don't have ginger tea, give ginger ale a try, or put some fresh ginger in hot water and let it steep (like tea!)
Green Tea with Lemon is rich in antioxidants that help relieve some cold symptoms.
A cup of Hot Water with Lemon and Honey: The hot water & honey soothes your throat and helps in releasing some of the icky phlegm that tends to build up when you're sick. This is definitely a staple when I'm trying to cure myself of the flu.
Chai Tea with Organic Milk: I love the spiciness of the Chai Black Tea with a little bit of milk or soy milk to top it off.
Golden Latte (Turmeric And Milk)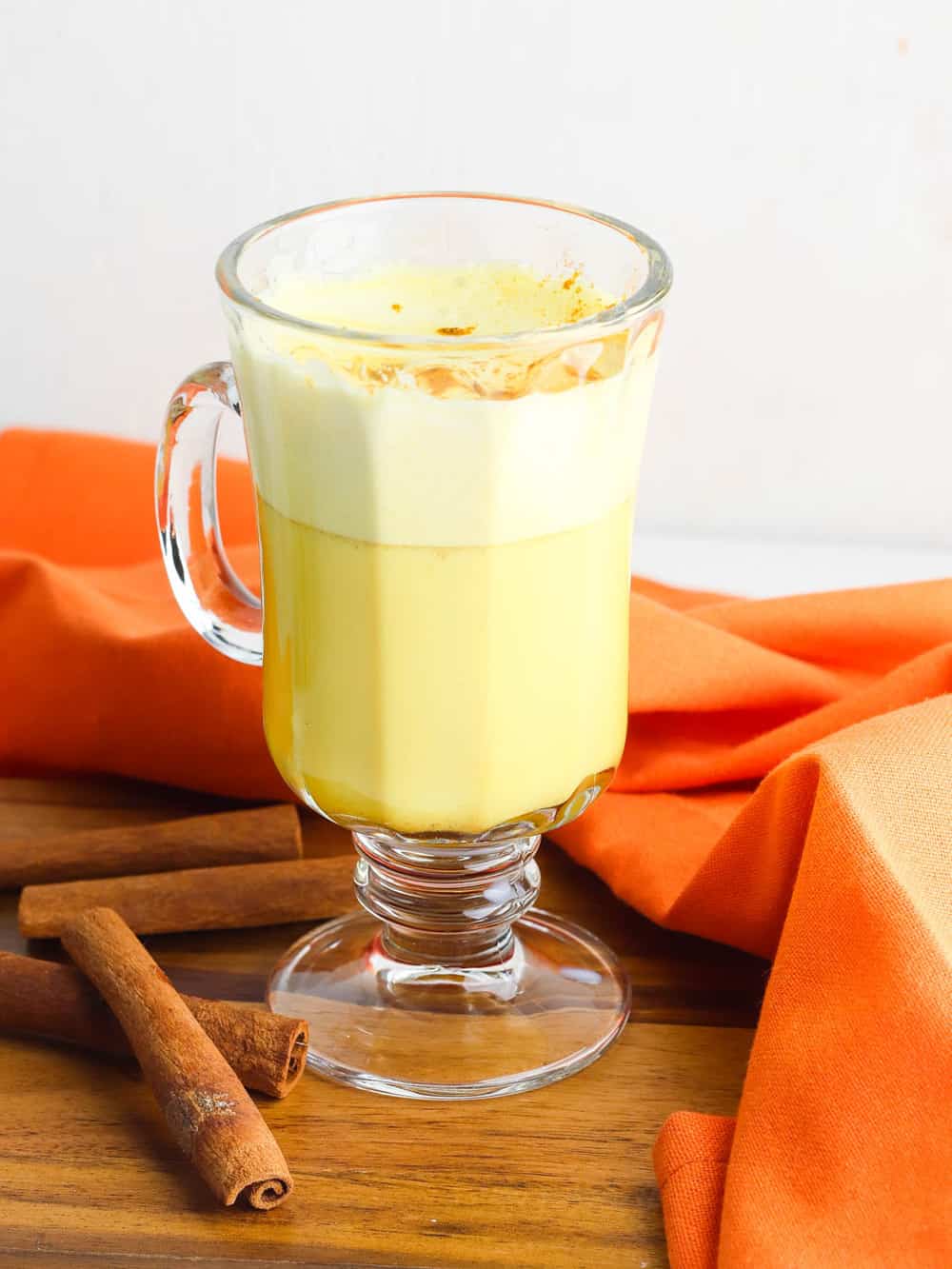 A Golden Latte is one of my mom's tried and true recipes for healing a sore throat, easing a cough, or just helping you feel better in general (it's also an age old Ayurvedic remedy). Turmeric is a great spice because of its anti-inflammatory properties, antibacterial properties, and antioxidant properties.
How you make a golden latte: heat 2 cups 1% organic milk or non-dairy milk with 1/2-1 teaspoon turmeric powder, a pinch each of freshly grated ginger, sugar or honey to taste, and 1 cinnamon stick (you can also add cardamom if you like). Cook until the milk comes to a full boil. Drink it while it's hot.
Fresh Fruits And Vegetables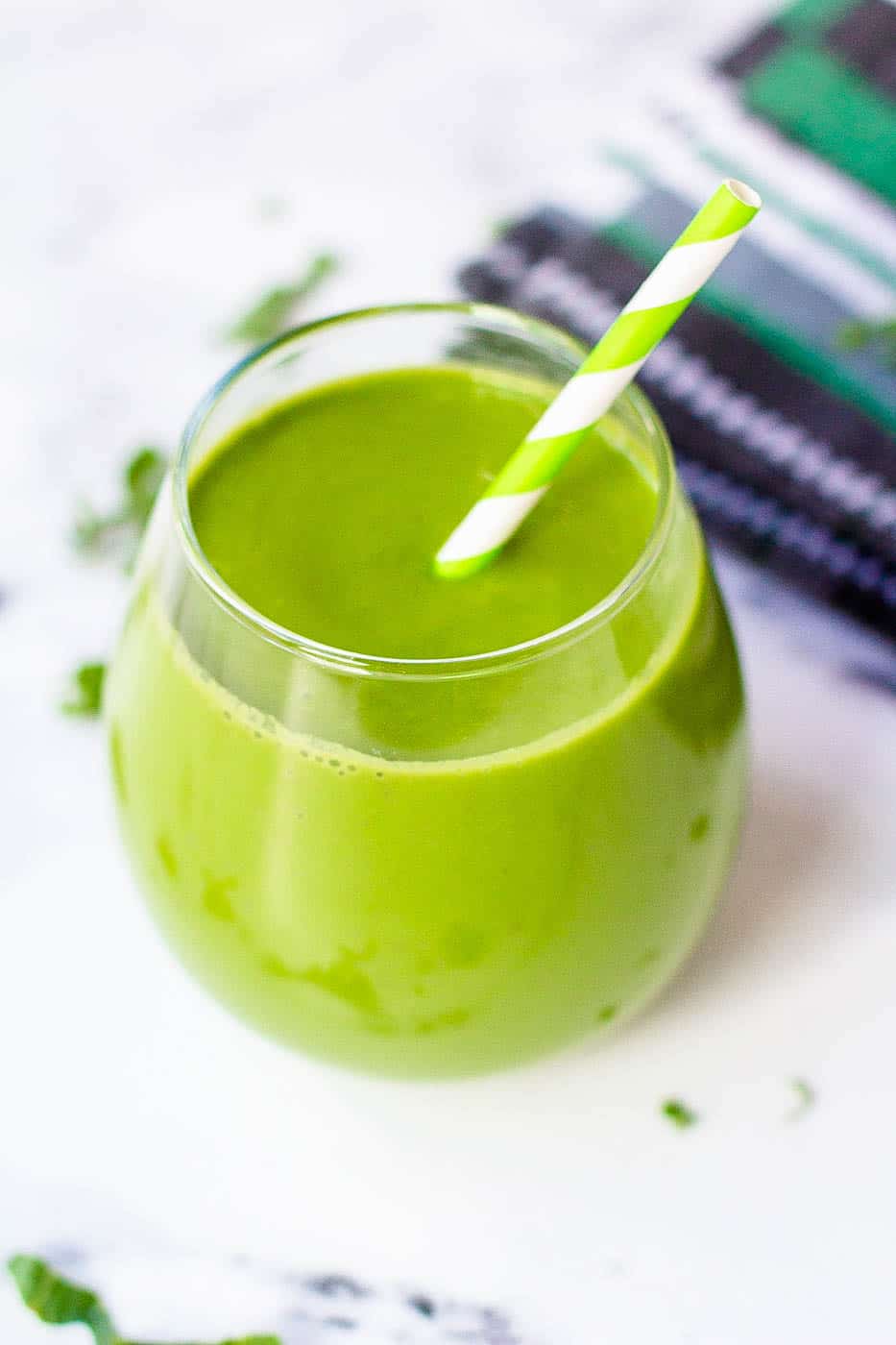 When you're sick it's important to eat lots of whole fruits and vegetables that are rich in vitamins and minerals to help keep your body fueled with the good things it needs to heal! Choose fruits and vegetables with dark, rich colors like blueberries, strawberries, raspberries, cranberries, and blackberries; and dark leafy greens like kale, and spinach.
While it can be feel difficult to eat fresh fruits and vegetables when you're not feeling well, placing them in smoothies is a great way to eat your fruits and veggies in a simple way! You can also add coconut water to any smoothie for some more natural electrolytes — it's also a good way to squeeze in some more hydration when you're sick!
Easy Smoothie Recipes For When You're Sick
Easy Comfort Meals To Eat When You're Sick
When it comes to simple meals when you're sick you want something that is warm and comforting, easy on the throat, and gentle on your stomach. These meals are hearty and filling, plus they are super easy and quick to make when you have zero energy to spend in the kitchen!
Bowl Of Oatmeal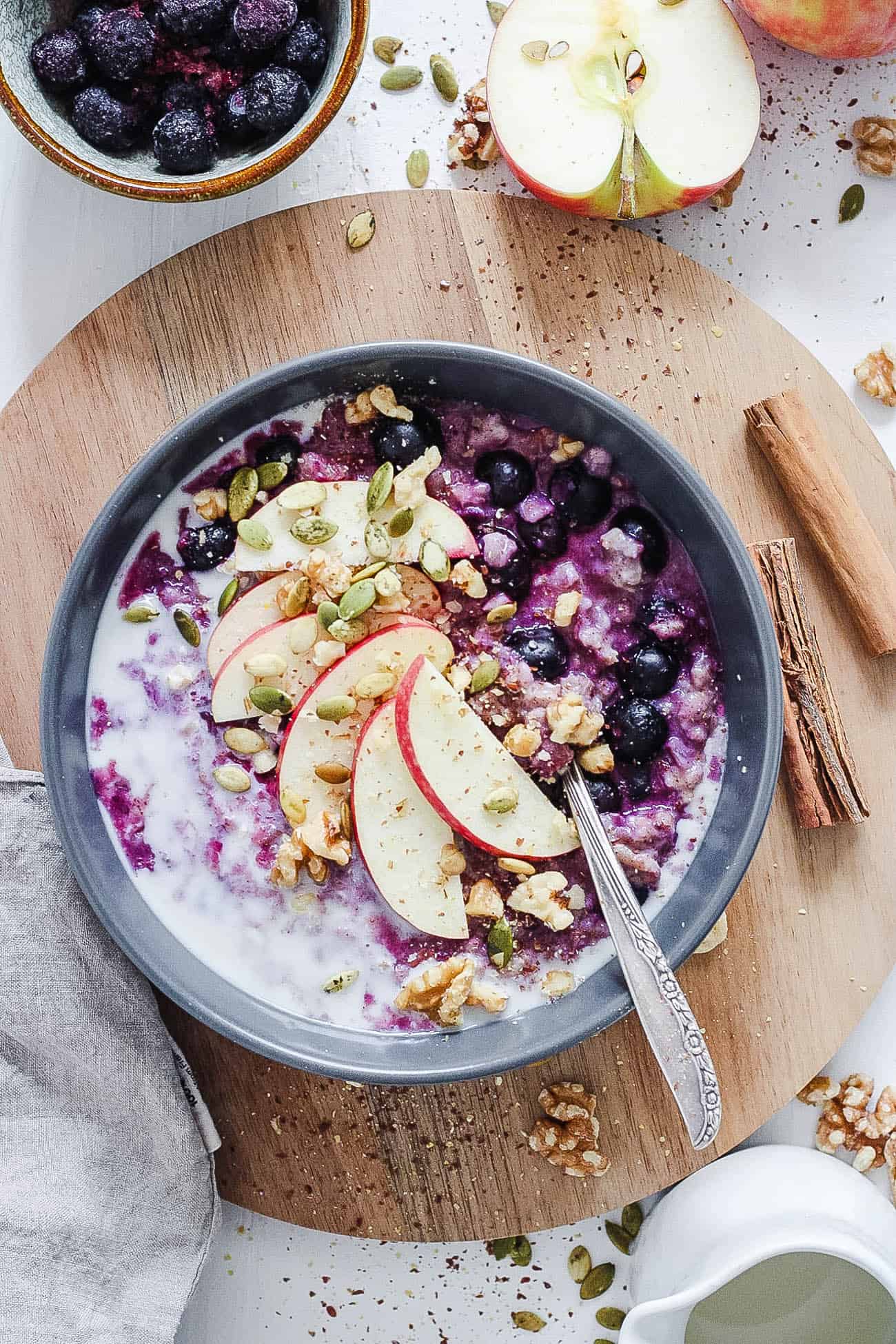 Oatmeal is a go-to favorite. It's warming, filling, and easy on your stomach. Mix it with some whole milk for added vitamin D. My favorites to make are my Blueberry Oatmeal and Banana Bread oatmeal.
Easy Sandwiches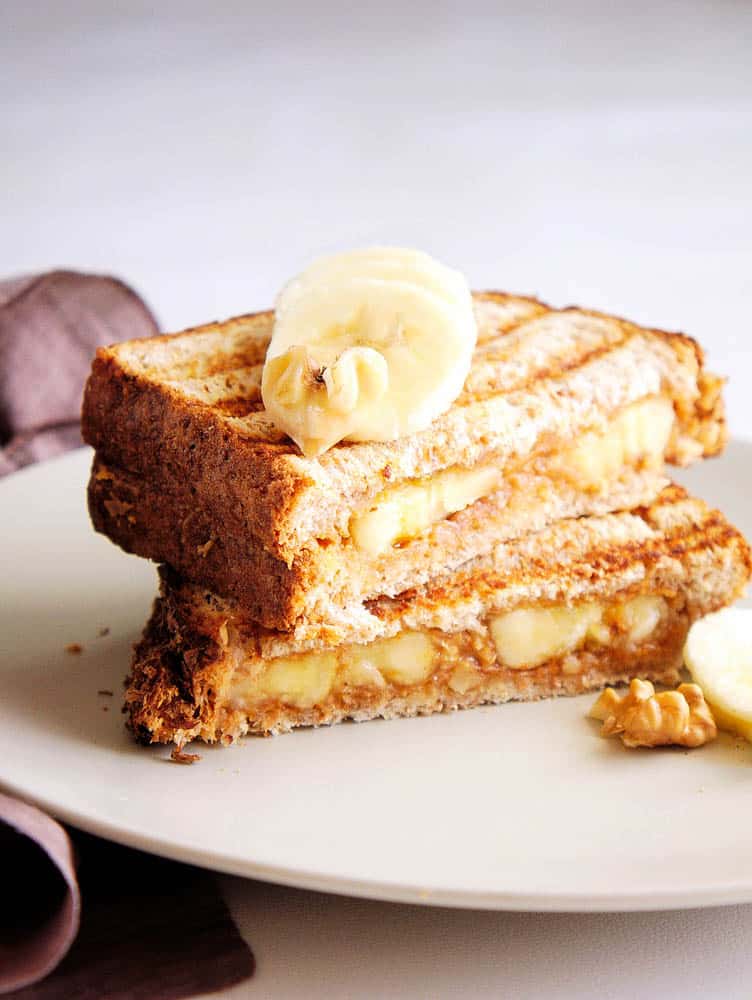 An easy sandwich either filled with nut butter and honey, or stacked with fresh vegetables is quick, easy, and has tons of vitamins, nutrients, protein and fiber! Making sure to fill up on solid foods will help you feel full and satiated.
Grilled Peanut Butter Sandwich: There's just something about a hot sandwich that's both sweet and savory that warms you from the inside out.
Mediterranean Sandwich: A healthy vegetarian mediterranean sandwich with slices of fresh feta, chopped olives, sweet sliced tomatoes, and red pepper! A comforting simple meal that makes a delicious easy lunch or light dinner!
Greek Pita Sandwich: Packed with veggies, chickpeas, and a touch of olive oil, this Stuffed Pita Sandwich with Yogurt Sauce is perfect for an easy, plant-based, healthy lunch! This filling dish is made with fresh cucumbers, garlic, mint, whole wheat pitas, chickpeas, arugula, tomatoes, and seasonings that create a vibrant, delicious meal. 
It can be difficult to want to eat anything when you're sick! But your body needs nutrient rich food to help you heal.
Foods To Eat When You Have The Stomach Flu
Getting a stomach bug can be such a pain to recover from! And initially when you have the stomach flu, you may not be able to eat anything. In that case, lots of liquids and cool fluids is key to keeping you hydrated so you don't feel even worse!
Depending on what type of stomach bug you have, you may only be able to keep down foods on the brat diet (bananas, rice, applesauce, toast), or really mild foods like saltine crackers and white bread that are easy on your digestive system. As you start to feel better you can incorporate some of these other foods on this list to help you recover based on what you can handle!
Foods To Avoid When You're Sick
Heavy Comfort Foods: Rich foods that are heavy in butter, cream, or cheese will weigh you down and can upset your stomach.
Junk Foods: High in fat, and processed ingredients these are some of the worst foods to eat when you're sick. They will make you feel more sluggish and tired, and will likely make you feel worse rather than better.
Sports Drinks: Marketed to provide you with electrolytes, these drinks are high in sugar.
High Sugar Foods like Ice Cream: While ice cream may seem soothing on a sore throat, it's high in sugar and fat, and doesn't offer any nutritional value.
Dairy Products: Not all dairy products need to be avoided, but dairy should be eaten in moderation, especially if you have the flu, since dairy can trigger increased mucous production.
Even if you're too sick to eat anything, trying to eat just a little of the right foods will help your healing journey.
For more eye-opening health guides on what goes into your favorite products, take a look at these food guides:
If you have found this guide on what to eat when you're sick helpful, or tried any other recipe on my blog, then feel free to reach out to me in the comments below! I respond to every question and comment I get! You can also FOLLOW ME on FACEBOOK, TWITTER, INSTAGRAM and PINTEREST to see more delicious, healthy, family friendly food!
20 responses to "What To Eat When You're Sick!"