For the past four days, I have literally been battling the mother of all flu viruses. This thing totally knocked me out for the count – I had a fever continuously since Tuesday and I haven't been to work all week! In the past four days, I have moved 20 feet in total – from my bed to my couch and back. I have become intimately familiar with Saved by the Bell reruns, mid-afternoon infomercials, and my husband's sweatshirt – which acts as a snuggie because it's 5 sizes too big for me.
And with most flu viruses, I have inherited this crazy cough, a sore throat and the works. Other than Tylenol to reduce my fever, I'm not a huge fan of most cold medications because they don't actually kill the germs, they just suppress some of the symptoms and make you feel kind of foggy. Because of that I've developed a rather unique diet to help ease my sensitive flu-ish stomach and my cough/cold symptoms. I thought I'd share some of my flu-foodie-finds with all of you, in case some of you are in a similar position as me this week!
Favorite Throat-Soothing Drinks
Hot water with lemon & honey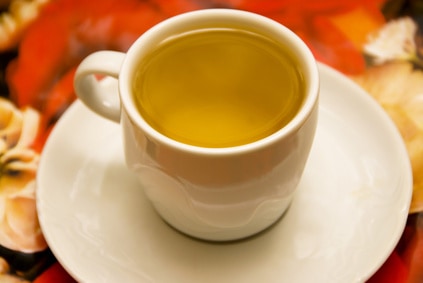 I literally drink 15 cups of this every day when I'm sick. The hot water & honey soothes your throat and helps in releasing some of the icky phlegm that tends to build up when you're sick.  This is definitely a staple when I'm trying to cure myself of the flu.
Tazo chai tea with organic 1% milk or soy milk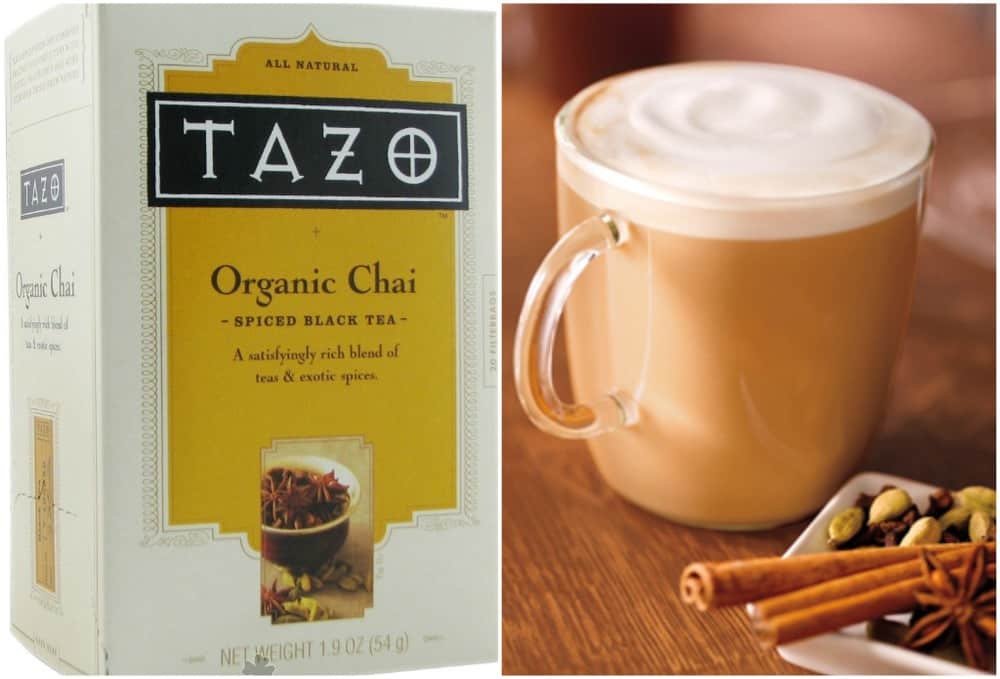 You can't really go wrong with any kind of tea actually, but when I'm sick I love the spiciness of the Chai Black Teas with a little bit of milk or soy milk to top it off. Another great tea to drink when you're sick is Green Tea with Lemon – you'll get the benefits of hot fluids with tons of antioxidants too.
Hot 1% Milk with Turmeric & Sugar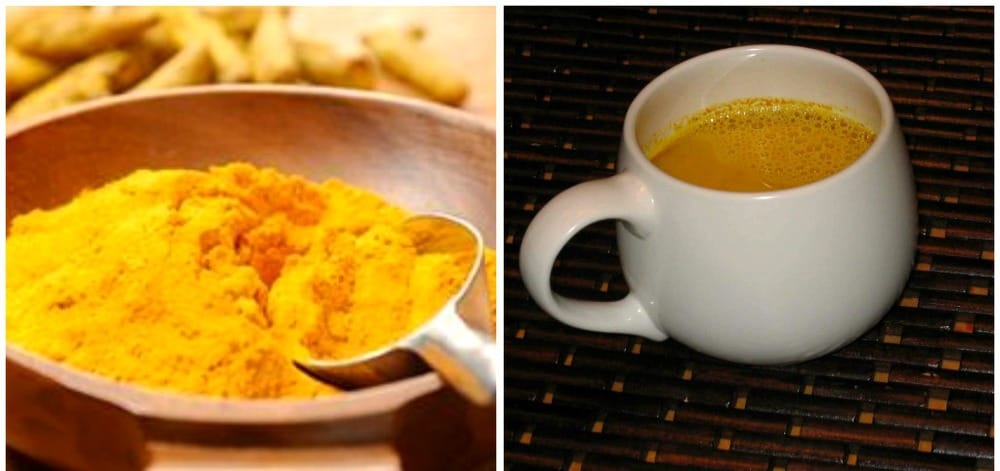 This is one of my mom's tried and true recipes for healing a sore throat, easing a cough, or just helping you feel better in general (it's also an age old Ayurvedic remedy). Turmeric is a great spice because of its anti-inflammatory, antibiotic, and antioxidant properties. The way you make it: heat 2 cups 1% organic milk with 1/2-1 teaspoon turmeric powder, a pinch each of freshly grated ginger, sugar or honey to taste, and 1 cinnamon stick (you can also add cardamom if you like). Cook until the milk comes to a full boil. Drink it while it's hot.
Favorite Soups
In general, I like to stick to clear broths like miso soup, veggie broth and other soups that are easy to digest. Two of my favorites are:
Butternut Squash Soup from Trader Joe's
Roasted Red Pepper & Tomato Soup From Trader Joe's
Classic Minestrone – There are tons of great canned minestrones that you can just heat up and eat. This is a good option if your stomach feels like it can handle some veggies & beans/cheese for protein & fiber.
Favorite Comfort Meals / Warming Meals
Oatmeal is a go-to favorite. It's warming, filling, and easy on your stomach. I like either my Blueberry Oatmeal or my Banana Bread Oatmeal when I'm sick.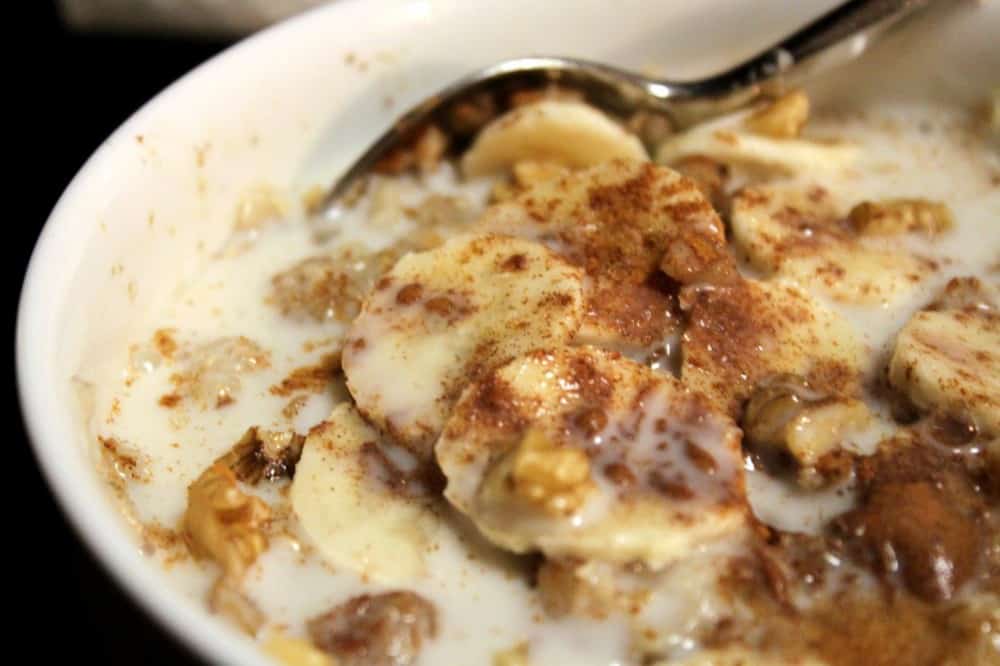 Grilled Peanut Butter Sandwiches on Whole Grain Bread – there's just something about a hot sandwich that's both sweet and savory that warms you from the inside out.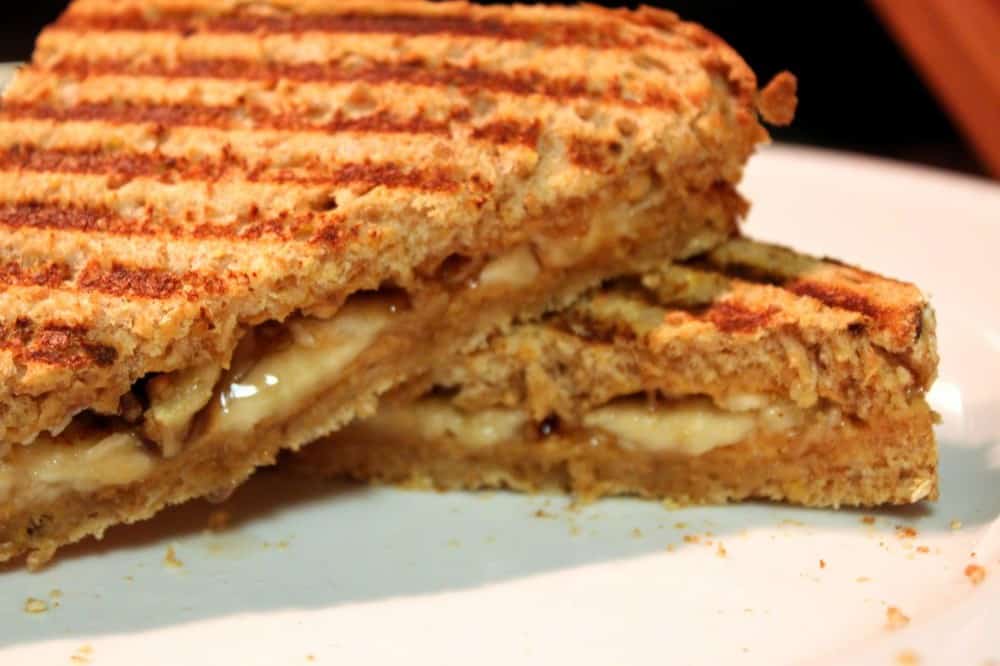 Other Foods For Nutrition & Health
Easy to Digest Proteins like Cottage Cheese, Greek Yogurt, or Nuts
Orange Juice (because of the Vitamin C)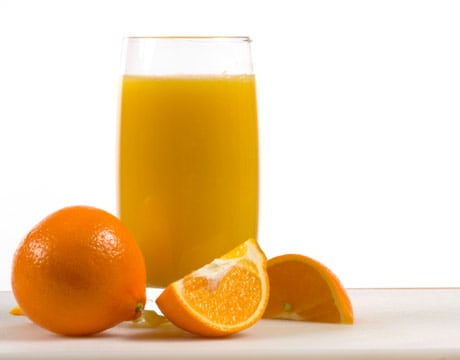 Fruits and Veggies – if your stomach can handle it and you have the appetite, be sure to incorporate as many of these as you can into your diet! The antioxidants and cleansing properties will help you on your road to recovery.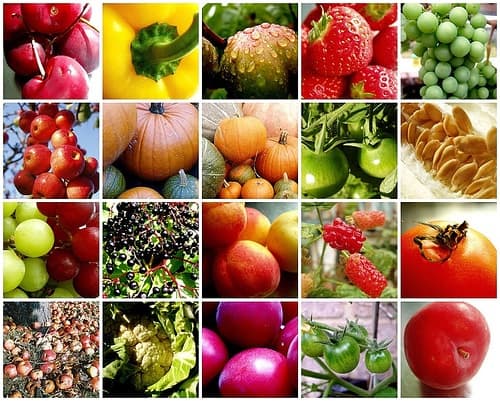 TAGS: diet / weight loss
20 responses to "Foods to Eat When You're Sick with the Flu"