Hi Everyone! I have some VERY exciting news to share – I'm officially a food writer!! I have been selected by the examiner.com to be their San Jose Vegetarian Examiner!! I'll be posting articles a couple times a week about local, Bay Area vegetarian food topics – which you can read on my profile here. I'm so excited for this opportunity to be part of the examiner.com and I had to share this great news with all of you 🙂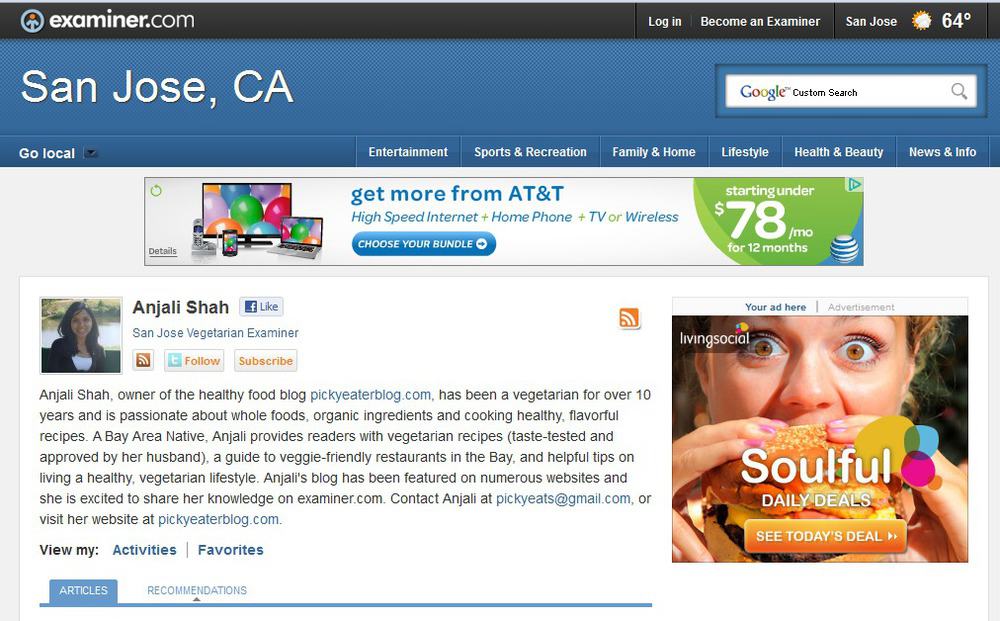 And now, on to other fun topics – Friday Giveaways! First off, congratulations to Donna who won my Sweet Pete's giveaway.

Donna – you should be receiving your yummy chocolates & caramels in the mail in a few weeks – congrats again!
Today's giveaway is courtesy of Love Grown Foods – a company that is on a mission to create healthy, all-natural, delicious foods using pure and simple ingredients – in line with a healthy and active lifestyle.

Love Grown Foods makes five varieties of granola – all of which are super nutritious but also amazingly tasty! Their products are: gluten-free, have no High Fructose Corn Syrup, no Trans Fats, no Hydrogenated Oils, no Refined Sugar or Artificial Flavors, no Preservatives, and no Genetically Modified Ingredients. Basically – you can pronounce and understand all of the ingredients in their products, and their granola isn't packed with sugar like most packaged-granolas out there.
The nutritional stats are also amazing. Each 1/4 cup serving of granola has only 130 calories, 6g sugar, 3g protein and 2g fiber. I love their packaging too – so vibrant and fresh!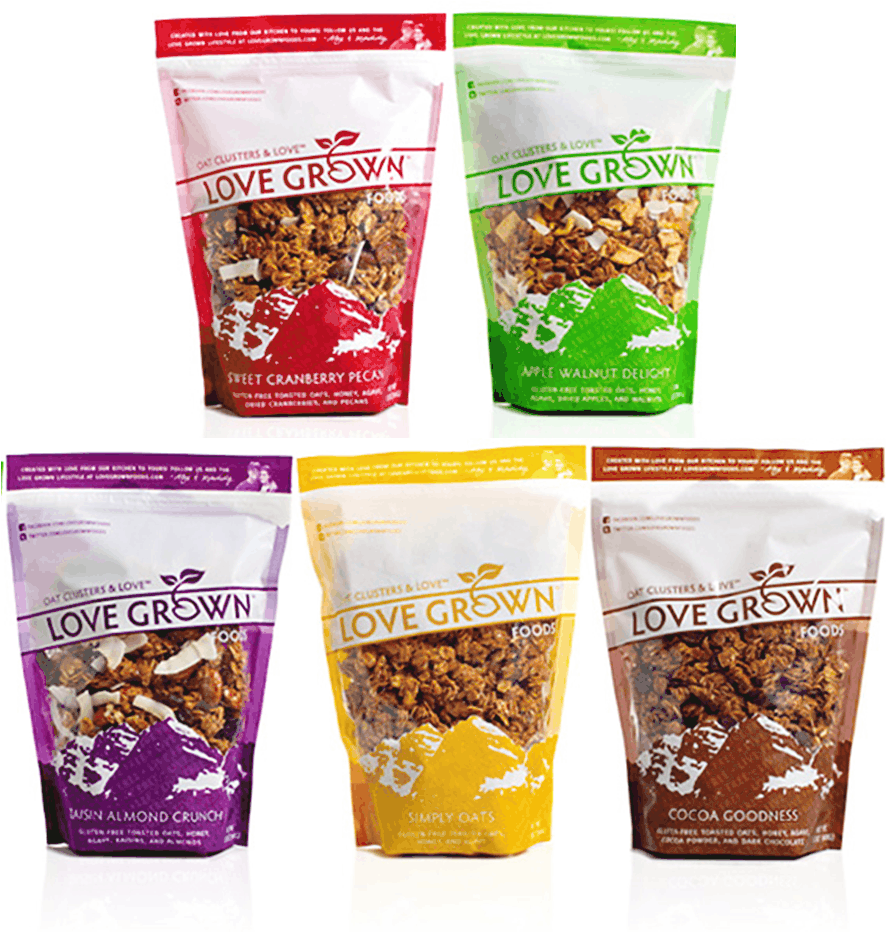 I was thrilled when the folks at Love Grown Foods offered to send me 3 of their granola flavors to sample and agreed to partner with me on a giveaway for all of you as well. I received the Raisin Almond Crunch, Cocoa Goodness, and Sweet Cranberry Pecan. I can't even pick a favorite because they were all amazing.
The fun part about this giveaway is that you get to choose which flavors you'd like to receive if you win!
Now the important part:

To Enter: You can enter in one of three ways –
Follow me on Twitter (@pickyeaterblog)
Like The Picky Eater on Facebook
Leave a comment letting me know which option above you chose along with the three flavors you'd like to receive if you win (visit the Love Grown Foods site to pick your flavors!). Note – if you already are a subscriber, follower, or like The Picky Eater on Facebook, just leave a comment indicating that – it will count as one entry 
This giveaway will be open until Thursday, June 30th at 11:59pm PST. I will be selecting the winner at random (via random.org) and will contact them via email. I'll be announcing the winner on Friday, July 1st. Be sure to enter today–this healthy and delicious granola is totally worth it!
TAGS: giveaway
57 responses to "Exciting Announcement and a New Giveaway!"