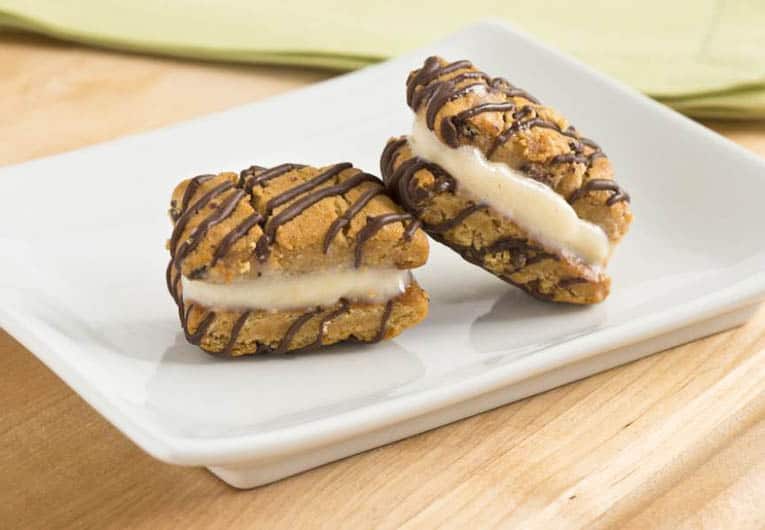 Don't those brownie ice cream sandwiches look amazing?
How would you feel if you knew that each ice cream sandwich was only about 150 calories and has 5g fiber?
Thanks to Fiber One, the makers of these delicious 90 calorie brownie treats, one of these ice cream sandwiches can be made with 1/4 cup vanilla frozen yogurt (~60 calories) and 1 Fiber One Chocolate Chip Cookie Brownie cut in half (90 calories, 5g fiber). These brownies are a great treat when you have "brownies on the brain," but don't want to overindulge!
Another fun dessert is their 90 Calorie Chocolate Fudge brownie with 1 scoop of sorbet and some fruit on the side (about 200 calories, assuming the scoop of sorbet is 100-120 calories).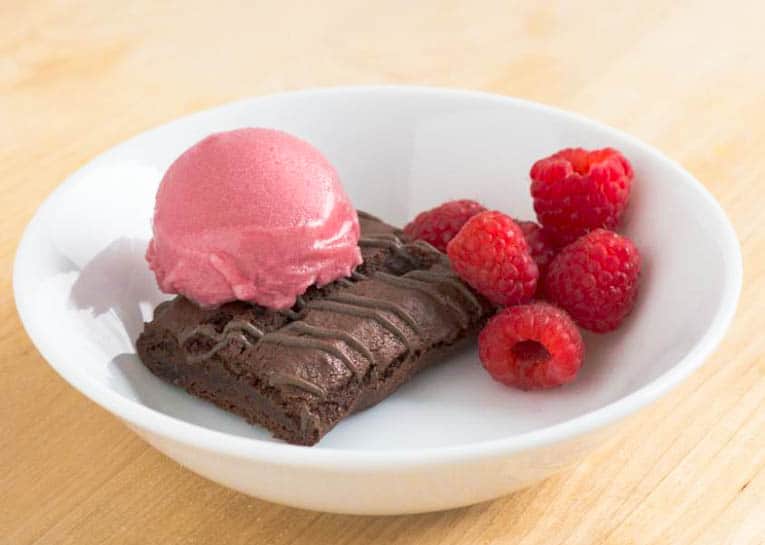 When I first tasted Fiber One's brownies, I couldn't believe how decadent and freshly-baked they felt. I liked how they came in individually-wrapped portions, so it's easy to just stick to one, 90 calorie treat.
I also liked the fact that I could make a "homemade" dessert without having to bake, and that I could enjoy it guilt-free.
The husband loved these brownies too – and he is quite the brownie connoisseur, so you can count on the fact that they taste great 🙂
And so, in honor of my husband's sweet tooth and my healthy preferences, I thought it would be fun to start off this holiday week with a giveaway for all of you!
FIVE lucky readers will each win one box of Fiber One's 90 Calorie Chocolate Chip Cookie Brownies.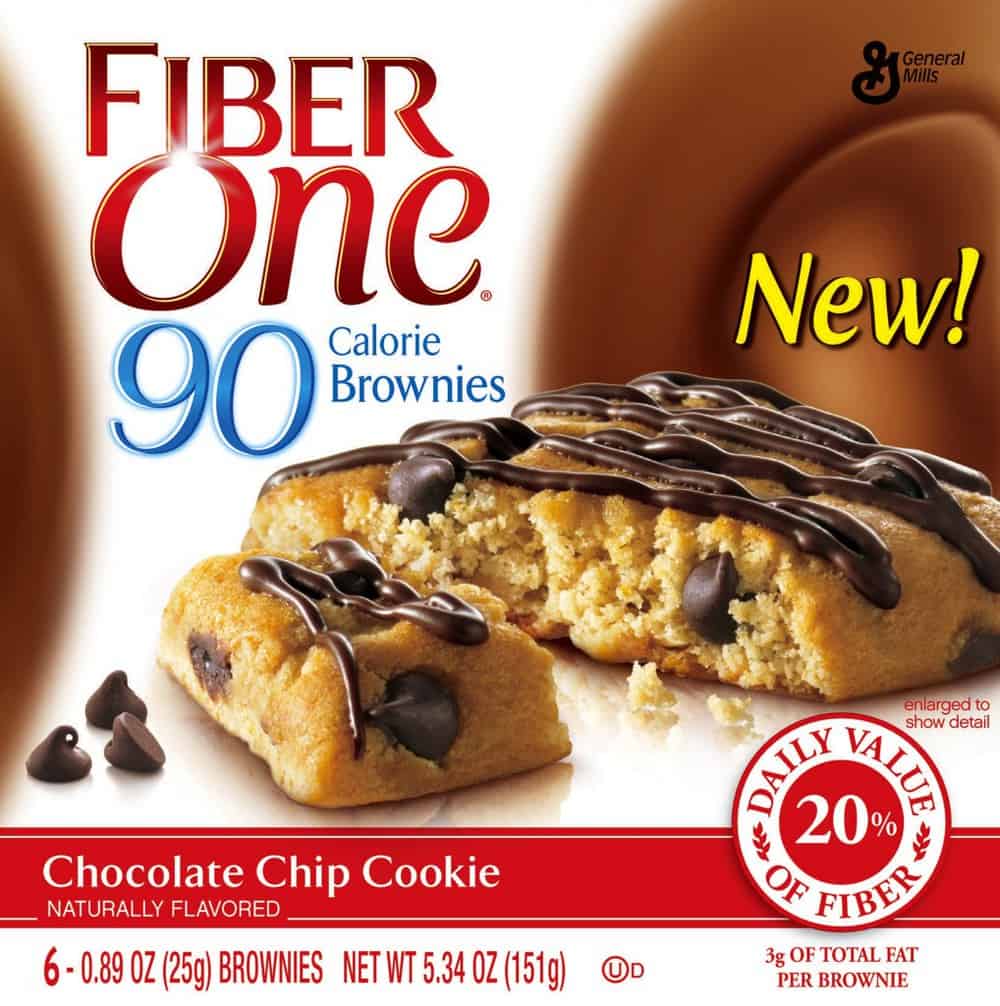 To Enter: You can enter in one of five ways (each option below counts as a separate entry):
Then post a comment here for each option above that you chose. 
This giveaway will be open until Saturday, December 15th at 12:00am PST. I'll be selecting the five lucky winners at random (via random.org) and will contact them via email. I'll be announcing the winners in the comments of this post on Saturday, December 15th.
Happy holidays!!
Disclosure:  The product, giveaway samples and information have been provided by General Mills. All opinions are my own. 
TAGS: giveaway
155 responses to ""Brownies on the Brain" desserts, and a giveaway from Fiber One!"