Best Substitute For Cardamom
This post may contain affiliate links. As an Amazon Associate, I earn from qualifying purchases. Please read my disclosure.
In this comprehensive guide to the best substitute for cardamom, I'm going over everything you need to know about cardamom and the best replacements to use when you just can't seem to find it anywhere!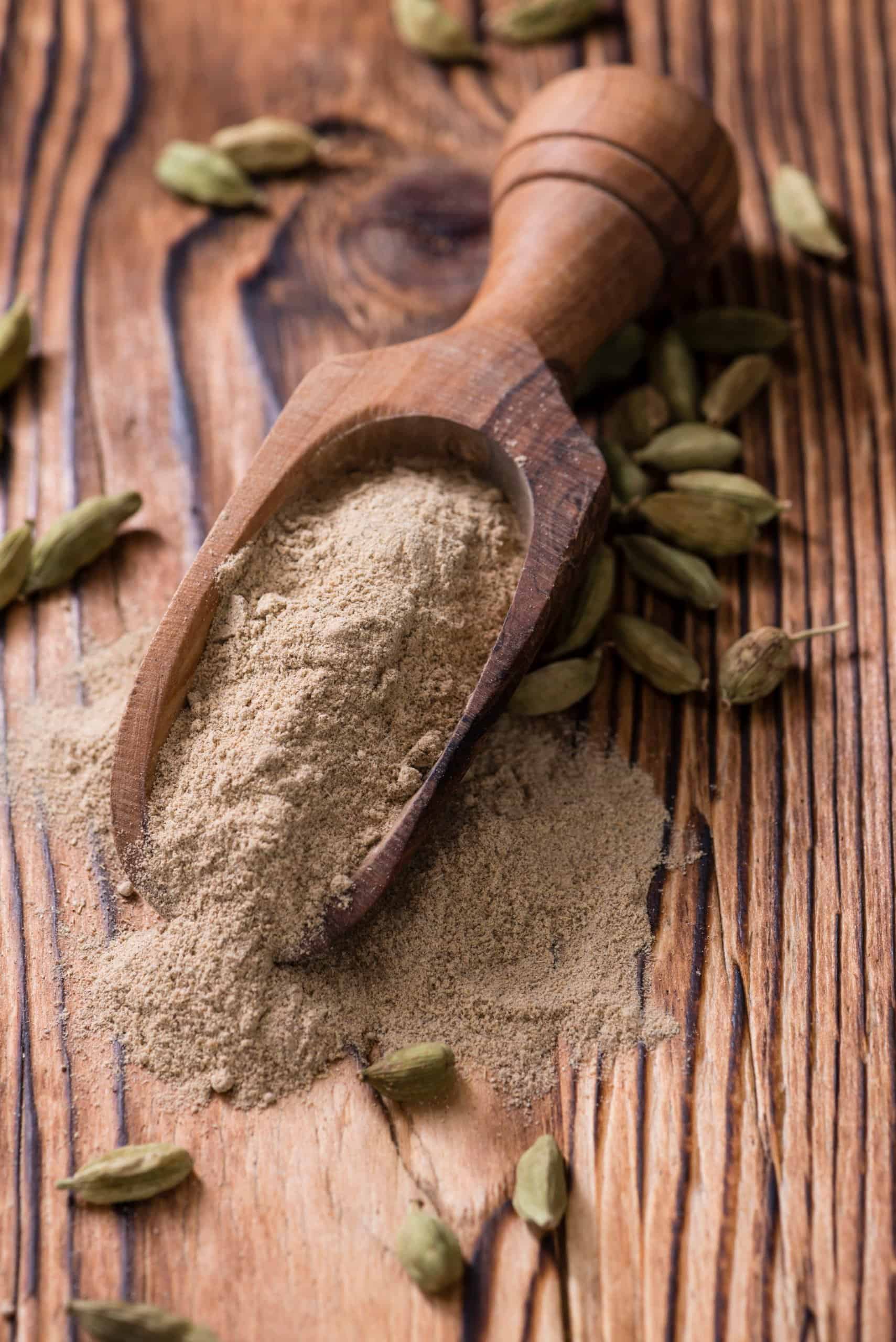 So, you're in the middle of whipping up a mouth-watering curry, decadent cake, or any other recipe that calls for cardamom only to discover that there is none to be found. Trust me, we've all been there.
Read on to find out everything you may want to know about cardamom, including the different types of cardamom, benefits of this spice, ways to use it, and the best best cardamom substitute when you don't have any on hand!
What Is Cardamom?
First things first, let's get down to the basics. Before we go over all the best alternatives, it is helpful to know that cardamom is a complex spice belonging to the ginger family. Nicknamed the "Queen of Spices," cardamom features a complex flavor profile and is one of the more popular spices used in Indian cuisine. If you're browsing for cardamom in the grocery store, you can find it in whole pods, cardamom seeds, or powder form.
Whole Vs. Ground Cardamom
So, how do you differentiate between the different types of cardamom? Well, the answer is quite simple. The main difference between whole cardamom pods and ground cardamom powder lies in their appearance and how you can use them.
Cardamom pods have a wholesome appearance and a pungent taste (especially when used in combination with fresh ginger and whole cloves), while ground cardamom takes on a powdered form with a mildly sweet flavor. Whole cardamom lasts longer than ground, since the pods protect the seeds inside (which is where the flavor comes from), which makes whole cardamom a more expensive spice than ground.
Typically, whole cardamom pods are lightly fried and then added to savory dishes. I've found that ground cardamom is a more versatile spice that can be used in a larger variety of recipes vs. whole cardamom, since it can be used in savory dishes but is easy to use for sweet dishes as well.
What Does Cardamom Taste Like?
You can buy either green cardamom or black cardamom and each comes with its own unique flavor. Green cardamom has an intense aroma and a zesty, somewhat sweet, nutty and spicy flavor that is typically associated with the traditional flavor of cardamom. On the other hand, black cardamom has a smoky, minty flavor that tastes great in savory recipes.
Health Benefits Of Cardamom
Cardamom isn't popular solely for its complex flavor, it also offers a wide range of health benefits. According to Healthline, cardamom has antioxidant and diuretic properties that can help lower blood pressure. Cardamom is also rumored to help ease digestive problems, protect against chronic diseases, and lower the risk of certain cancers. In some cultures, people even chew on cardamom pods after eating a meal to freshen their breath.
How to Use Cardamom
Cardamom has a distinctive flavor that complements both sweet recipes and spicy dishes. When cooking, you can add powdered cardamom to any recipe that calls for a teaspoon of ground cardamom. However, you'll find that you get a stronger flavor if you use the whole pods.
To cook with cardamom pods, simply toast green pods in a dry skillet for a couple of minutes. Then, remove the seeds and grind them into a powder. You can save the pods to use for flavoring coffee or tea later on.
Because cardamom elevates the flavors of different spices like cinnamon and nutmeg, it is also a wonderful spice to use when baking. Adding a sprinkle of cardamom spice adds delicious warmth and depth to all sorts of baked goods. I like to use cardamom with anything from chocolate chip cookies to apple pie. I also like adding it to tea and coffee!
Best Cardamom Substitutes (Overall)
Because cardamom has such a complex flavor, it's hard to recreate an exact match. However, the good news is that there are several substitutes for cardamom that you could swap in a pinch. Let's go over some of the best choices.
1. Cinnamon And Ginger
I've found that a mixture of cinnamon and ground ginger is a terrific substitute for cardamom spice. If you're looking for a one-to-one alternative to cardamon pods or whole seeds, I would recommend using cinnamon sticks.
2. Whole Nutmeg
If you're trying to find a cardamom pod alternative, try swapping a whole nutmeg. Nutmeg is similar in flavor to cardamom, making it a great cardamom substitute in recipes like chai tea, coffee, and porridge.
3. Apple Pie Spice
Apple pie spice is a fabulous cardamom replacement in baking. It is typically made with cinnamon, nutmeg, and allspice, and is often added to homemade apple pies. For that reason, it makes an excellent replacement for ground cardamom in sweet recipes.
4. Whole Cloves
Cloves can be purchased whole or ground, and they make terrific replacements for cardamom pods in savory dishes (think braised meats, Middle Eastern cuisines, and Indian dishes) and sweet dishes alike.
5. Allspice
Allspice has a vibrant and smoky flavor that makes it a great cardamom powder substitute. You can purchase allspice in the spice aisle of most grocery stores, and it comes either whole or ground.
6. White Cardamom
White cardamom is simply a bleached version of green cardamom pods, and therefore they are a great substitute for cardamom in baked goods and sweet dishes. However, don't swap white cardamom in savory dishes — like seafood dishes, for example — as any mild flavors will easily be overpowered.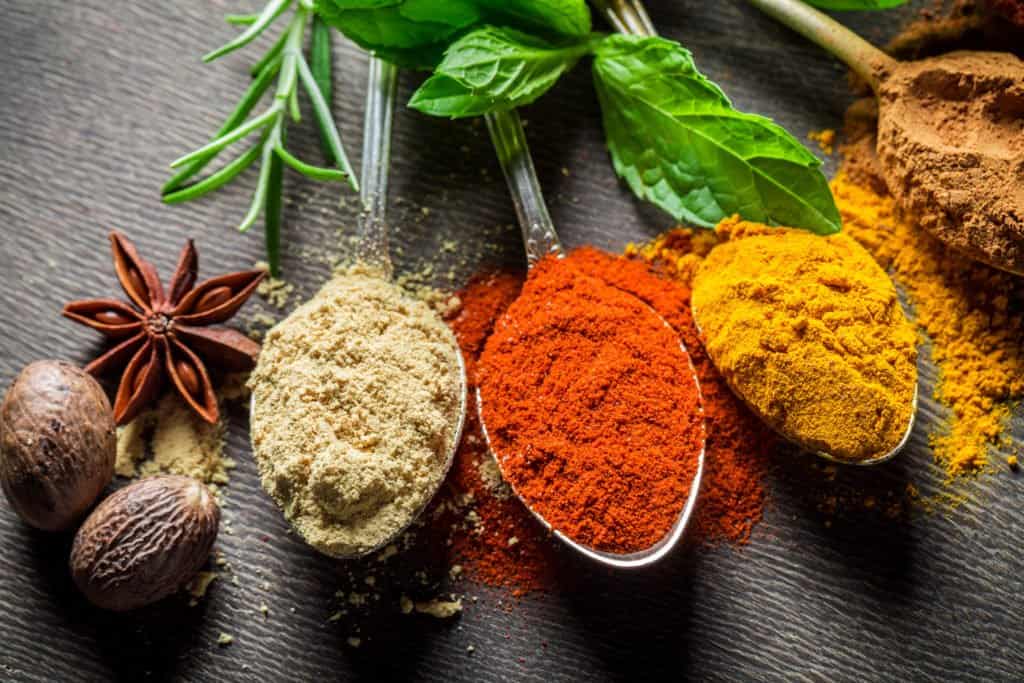 Best Cardamom Substitute For Baking
When it comes to baking, either a teaspoon of cinnamon or nutmeg is going to be the best cardamom replacement. A good rule of thumb is to combine ½ teaspoon cinnamon with ½ teaspoon of nutmeg or ½ teaspoon of allspice to mimic a teaspoon of cardamom.
Homemade Cardamom Substitute For Garam Masala
Garam Masala is a popular spice blend used in Indian dishes like curry and chicken tikka masala. Typically, it is made from a blend of cumin, coriander, black pepper, cinnamon, cardamom, nutmeg, and ground cloves.
However, if you're out of cardamom, don't fret! To complement the existing flavor notes, a good substitute for cardamom in garam masala can be made from a simple spice combination of one part cumin with ¼ cup allspice berries.
Homemade Cardamom Replacement For Chai Tea
If you're looking to replace the ground cardamom in your chai tea, the best option is to make a spice blend of equal parts cinnamon, ginger, black pepper, and allspice. You will still get that bright and bold flavor profile you're looking for without having to make a last-minute run to the grocery store just to enjoy your morning tea.
Perfect Cardamom Substitute For Curry
If you're hoping to replace the cardamom in your next curry recipe, one of my favorite cardamom replacements is using a mixture of cumin and coriander to mimic cardamom's flavor.
Best Cardamom Brands To Buy
Now that I've explained why cardamom is a fantastic spice to have in your spice cabinet, it is time to stock up! Be wary that cardamom is on the pricier side, however, you will find that a little bit goes a long way. That being said, here are some of the best cardamom brands to purchase:
Whole Cardamom
1. Starwest Botanicals Organic Decorticated Cardamom Seeds
These cardamom seeds originate in Guatemala, and they are certified organic. You can purchase one pound of cardamom seeds in bulk for $56.22 USD, which is roughly $3.51 USD per ounce. I love Starwest Botanicals because they are a small natural product retail store that opened way back in 1975. They pride themselves on over 45 years of offering higher quality botanicals, herbs, and spices at reasonable, competitive prices.
2. The Spice Way Cardamom Decorticated
These decorticated cardamom seeds (meaning the seeds are still inside the pods) are free from preservatives, additives, agents, irradiation, and GMOs. They are also packed fresh within the United States. The Spice Way has 30 years of experience growing spices, herbs, and peppers using traditional farm-to-table measures, and you can purchase 4 ounces for just $10.99 USD.
3. McCormick Gourmet All Natural Whole Cardamom Pods
If you're interested in buying whole cardamom pods, these are one of the best options. Their carefully sourced cardamom pods are certified organic and non-GMO, and they have a delicious citrus flavor and floral aroma. In general, McCormick is committed to quality flavor, support for their farmers, and sustainable farming. You can purchase about one ounce for $10.49 USD.
4. Desi Kitchen Spices All Natural Cardamom Seeds
These pure cardamom seeds made in India are perfect for all things chai, coffee, and baked goods. Although the container only holds about 3.25 ounces, trust me when I say it'll last you awhile. You don't need a ton of cardamom to make a huge impact on the flavor of a dish! Desi Kitchen prides itself on delivering high-quality Indian products for affordable prices and this jar costs $13.49 USD.
Ground Cardamom
1. Simply Organic Ground Cardamom
Simply Organic's Cardamom comes from ground fruit seeds from the cardamom plant – and the majority of their cardamom is sourced from Guatemala. Simply Organic is committed to rigorous standards for processing their spices, all of their products are grown and processed without the use of pesticides, irradiation or GMOs. Their spices are packed with flavor, and as an added bonus, they give back to the community by providing funds and support for food insecure areas.
2. Rani Green Cardamom Pods Powder
If you're looking to purchase cardamom powder (as opposed to grinding it yourself), then I recommend Rani. This green cardamom powder is ground with the green husk of whole green cardamom, giving it a distinctly different flavor from other cardamom powders. Not to mention, Rani is a brand specializing in authentic Indian products, so this powder is guaranteed to complement a multitude of Indian dishes. It cost $39.99 USD per jar (about a pound).
Recipes That Use Cardamom
Now that we're all experts on cardamom (and its trusty alternatives), let's put our knowledge to good use! Here are some of the best recipes that take full advantage of the delicious and vibrant flavor of cardamom: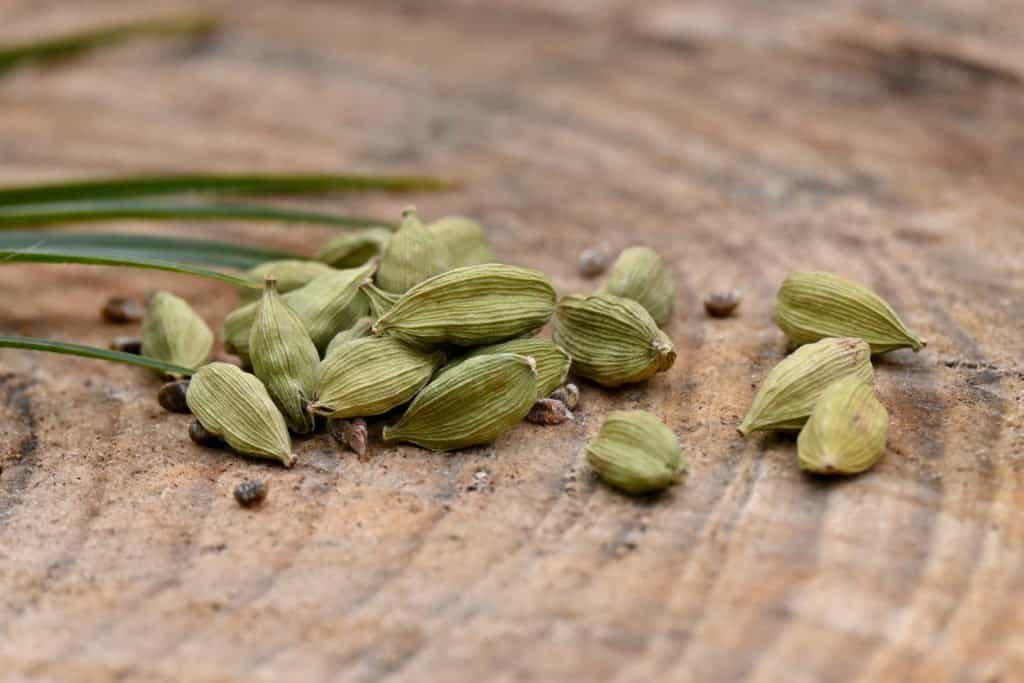 Final Thoughts
If cardamom isn't already in your spice cabinet, I hope this post convinces you to try it out! With its delicious, earthy flavor and incredibly versatile profile, this spice is guaranteed to elevate any sweet or savory dish and beverage.
While I think nothing beats the original, some excellent alternatives will mimic the taste of cardamom in a pinch. Hopefully this guide has provided you with some insight on the best substitutes for cardamom to try out next time you're missing this ingredient.
If you use cardamom in any of your upcoming recipes, let me know! I'd love to hear how you use this versatile and delicious spice. For more spice substitutions, or any other foodie-related questions, for that matter, check out some of my latest blog posts or leave a comment for me here – I respond to every question I get!