Best Fertility Supplements for Healthy Conception
This post may contain affiliate links. As an Amazon Associate, I earn from qualifying purchases. Please read my disclosure.
When trying to conceive, your overall health affects your fertility and impending pregnancy greatly. Taking supplements is one way you can improve your chances of conceiving. In this easy to understand post, I outline the best fertility supplements, as well as the foods to incorporate into your diet to improve your overall health and fertility!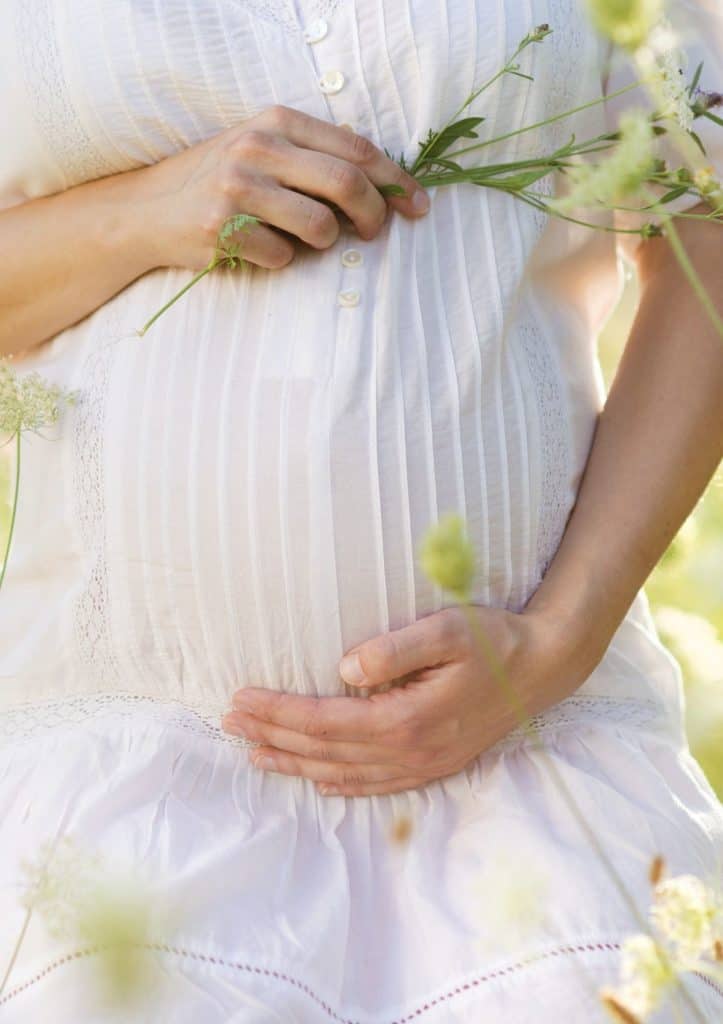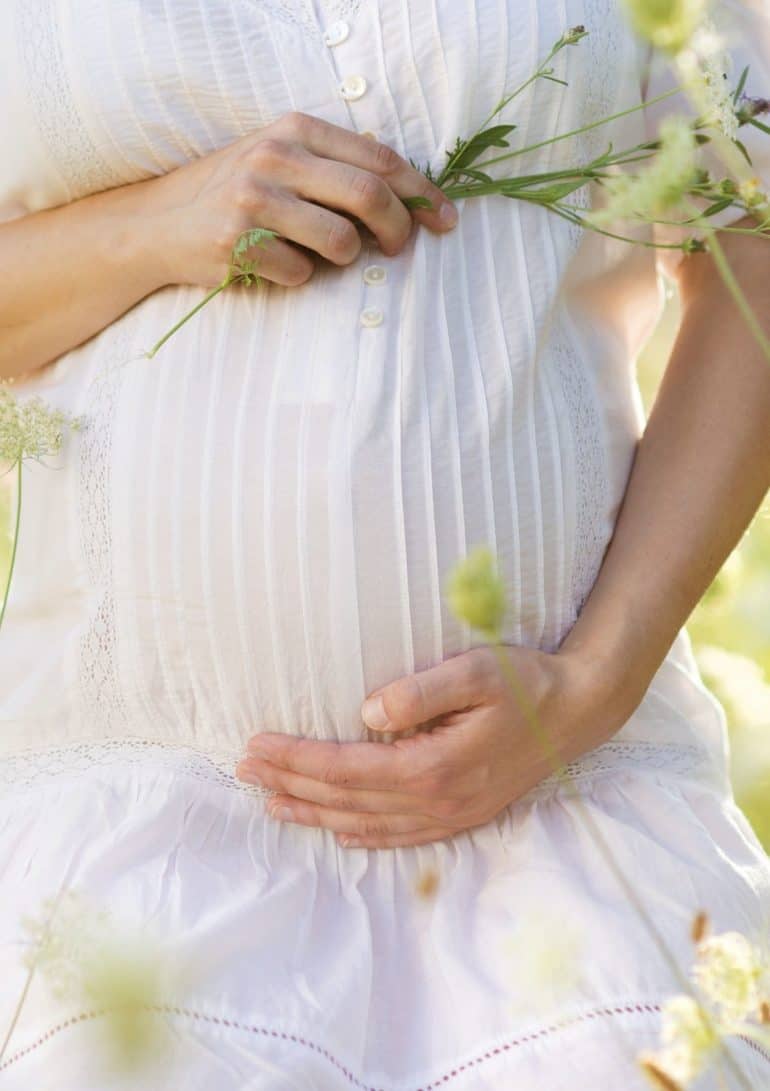 Making the decision to try for a baby can be filled with excitement and anticipation. Once that decision is made you are completely ready to jump into parenthood. However, it is not as always easy as it seems. Many women experience difficulty getting or staying pregnant. It's not talked about enough, but about 10% of women, or 6.1 million women in the United States struggle with fertility (getting or staying pregnant).
If you're struggling with your fertility, it can be stressful, exhausting, frustrating, anxiety-inducing and so so difficult! On top of that, seeking fertility treatment is expensive and can also be a bit of a roller coaster of emotions. Depending on where you are on your journey to conceive, you may want to consider how you can create the best possible environment to help you conceive.
The first step is to ensure that you are eating a healthy and well balanced diet. The second step is to take a fertility supplement to ensure that you have all the vitamins, and minerals you need for healthy conception.
What are fertility supplements?
Fertility supplements can be used to help improve your chances of conceiving. It is important to note that fertility supplements are not regulated by the FDA for their effectiveness.
Many supplement brands complete their own research studies, but those studies are usually rather small.
These supplements tend to include a combination of vitamins, minerals, and herbs that are known to help regulate your menstrual cycle and provide the needed vitamins and nutrients to create a healthy ovum.
What is the difference between prenatal vitamins and fertility supplements?
Prenatal vitamins are taken during pregnancy. They help with fetal development and growth. They are not meant to improve fertility. Some women are encouraged to begin taking a prenatal vitamin prior to pregnancy because it is best to start them 3 months before you plan to get pregnant, to ensure your body has all the nutrients it needs to help a baby grow.
Folic acid and folate are the most important ingredients in prenatal vitamins. Folic acid and folate help to prevent neural tube defects.
The difference between prenatal vitamins and fertility supplements is that: Fertility supplements include other vitamins, minerals, and herbs that are known to help improve chances of fertility.
Do I need to take a fertility supplement?
Before starting any supplement, consult with your doctor first. Fertility supplements are not regulated by the FDA, so it is important that you seek medical advice to ensure that the supplement you take does not conflict with any other medications you may be on, and is safe.
Are fertility supplements safe to use?
While in most cases taking a fertility supplement is safe to use, it is important to first consult with your doctor, and show them the ingredient list, to be sure it will not cause a negative reaction with other medication. When speaking to your doctor, have a list of your medications, and inform your doctor of any pre-existing conditions.
It is also important to note, that new supplements can cause some other adverse reactions or have side effects such as:
Nausea
Vomiting
Rash
Blurry Vision
Headaches
While these are typically rare, if you experience any of these symptoms, stop taking the supplement, and see your doctor.
Are fertility supplements effective?
It truly depends on your specific situation. As far as research studies go, some fertility supplements have shown to be effective. This is of course, if the particular problem with conceiving is able to be addressed by the supplement. For example, if you experience irregular periods, and you take a supplement that helps to regulate that, it is possible to have a better chance of conceiving.
When you combine supplements with other lifestyle changes, you are likely to further increase your chances of conception. For example weight loss, decreasing alcohol consumption, quitting smoking, increasing consumption of healthy vegetables, fruits, and grains, will all help to improve your fertility.
What should be included in my fertility supplement?
If you decide to take a fertility supplement, you will likely find some of the following vitamins, minerals, and herbs.
Fertility supplements on the market today do not contain all of the same ingredients. However, there are common ingredients to look for when choosing the best fertility supplement for you.
N-acetyl-L-cysteine or NAC
NAC plays an important role in regulating your menstrual cycle. This in turn helps to improve your chances of conceiving. This can be especially important for women with PCOS.
Myoinositol (Inositol)
Another helpful vitamin that helps to regulate your menstrual cycle, inositol is a substance that is naturally produced in your body to help regulate levels of insulin.
DHEA (Dehydroepiandrosterone)
DHEA is a hormone that our bodies produce. It's helpful for women who are going through IVF or have lower ovarian reserves. DHEA levels peak in early adulthood and decrease with age. If you have a low ovarian reserve, DHEA can help improve pregnancy rates.
Vitex or Chaste Tree Berry
Vitex decreases levels of prolactin. Prolactin is a hormone produced in the pitutary gland. If you have high levels of prolactin in your blood, you may experience infertility, or irregular or no periods. Taking vitex decreased prolactin which in turn balances the levels of hormones, resulting in a more regular menstrual cycle.
CoQ10
CoQ10 is an enzyme that can improve the quality of your eggs. CoQ10 decreases with age. It's also difficult to consume CoQ10 through food consumption. Some evidence has shown that women who have low a egg count and take CoQ10 with DHEA have improved their likelihood of conception.
Amino Acids
The amino acids, L-carnitine and L-arginine are ones that we don't make naturally in our bodies. However, both help to promote fertility in women. L-arginine boosts blood flow to the ovaries. This is especially helpful for women with PCOS.
Antioxidants
We all know how important it is to make sure we get antioxidants into our diet. Antioxidants also help promote healthy eggs and sperm.
Vitamin D
Vitamin D, also known as the sunshine vitamin, is important for absorption of calcium, and helps with improved mood. Women who have very low levels of vitamin D (<20 ng/mL) had a higher likelihood of first-trimester pregnancy loss. This suggests that vitamin D deficiency could be detrimental to early embryo development. Taking 2,000 IU of vitamin D a day could help improve fertility.
Some of the items below were given to me to review by the manufacturer or as part of an affiliate program. I may receive commissions if you make a purchase through the links provided. I only recommend products I've actually evaluated, I believe are the highest quality, and can do the most to help you and your family. By purchasing any of these products from the links below, you help keep this blog running, so thanks for your support!
Keep in mind that every person & situation is different, especially yours, so make sure to talk to your doctor and see how these guidelines and tips can help you. These tips are not a substitute for professional medical advice, diagnosis, or treatment. Never disregard or delay in seeking professional medical advice because of something you read here!
The Best Fertility Supplements
For Hormone Regulation
Best Prenatal Vitamin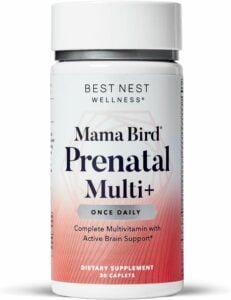 These are the most comprehensive prenatal vitamins on the market today! They contain the active methylated vitamins found naturally in our bodies – for better absorption, and their unique formula of probiotics, digestive enzymes, and an organic herbal blend is designed to support you and your baby's growing needs. These vitamins are free of soy, yeast, fish/shellfish, sugar, preservatives, artificial colors and flavors, nuts, GMOs, and dairy/lactose. Natural whole food-based.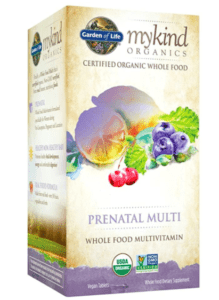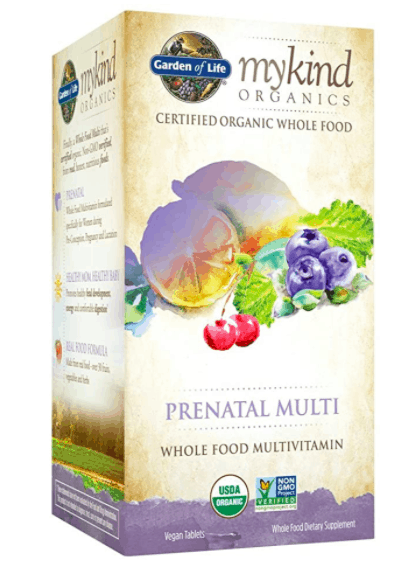 This prenatal vitamin is also helpful for fertility. It includes the right form of folate/folic acid, the right form of B vitamins, Iron, Vitamin E, Zinc + some vitamin D. It's an organic prenatal multivitamin for women that is designed for pre-conception, pregnancy and lactation support. It packs 21 essential vitamins and minerals and is derived from whole foods for better absorption. It's vegan, gluten free, non-GMO verified, with no synthetic binders or fillers.
This fertility support vitamin has a lot of the essential vitamins as the Garden of Life brand. But it also includes vitex, which helps regulate menstrual cycle. This bundle includes 3 fertility products, supplement, tea, and lozenges. It is meant to support a healthy cycle, ovulation, and reproductive health, while balancing hormone levels. Some of the ingredients include zinc, folate, ashwagandha, and chasteberry.
Best Vitamin D Supplement

Just one of these Vitamin D drops provides 2000 IU of Vitamin D! These drops are suspended in pure fractionated coconut oil (MCT oil), so they stay fresh longer. They're third party lab tested, free of heavy metals, gluten free and vegetarian.

You can get up to 5000 IU of Vitamin D with this supplement, but can also adjust the dose down if you don't need that much! It's formulated with a combination of Vitamin D, Vitamin K, and Omega 3s to promote better absorption. All natural, no added sugar!
As mentioned above, vitamin D could be related to healthy embryo development. Most women should have 2000IU of vitamin a day. This supplement contains 1,000 IU of vitamin D3 per capsule. Assuming you are getting some vitamin D from the sun or other sources, this could be a good option for you. Too much vitamin D can be harmful to your health. Consult your doctor before taking any supplement.
High Quality Probiotic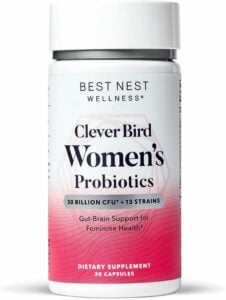 This probiotic has 50 billion CFUs, and 13 different strains of probiotics, specifically chosen for women's health to restore balance. These probiotics are essential for gut health, reducing inflammation, and immune system regulation – which creates a good environment for fertility and conception. Free of soy, yeast, sugar, sugar alcohols, artificial colors and flavors, nuts, gluten, heavy metals (3rd party tested), and are vegan.
Adding a high quality probiotic (with added prebiotics) to your supplement regimen can help regulate inflammation in the gut, which reduces the total amount of inflammation in your body, helping to create a healthy environment for conception. It also helps to improve your immune system. It's dairy free, gluten free, soy free, and vegetarian.
Vitamin C
Vitamin C helps to support a healthy immune system. It also has antioxidant properties that help protect agains free radicals. Men taking a vitamin C supplement improved their sperm count and quality. I recommend a liposomal vitamin C because it's better absorbed by the body.
Fish Oil
Research shows that the essential fatty acids EPA & DHA in fish oil support heart, brain, eye & immune health. Omega-3s may also help support a healthy mood. Omega 3 is one of the most important nutrients for fertility and pregnancy.
CoQ12
CoQ12 plays a vital role in the production of energy in the body, and also improve the quality of your eggs.
I hope you found this article helpful on your search for finding the best fertility supplement for you! Be sure to consult your doctor before starting any supplement regimen.
For more helpful articles about pregnancy and conception, see these posts!