Adventurous Eating at Hot's Kitchen
This post may contain affiliate links. Please read my disclosure.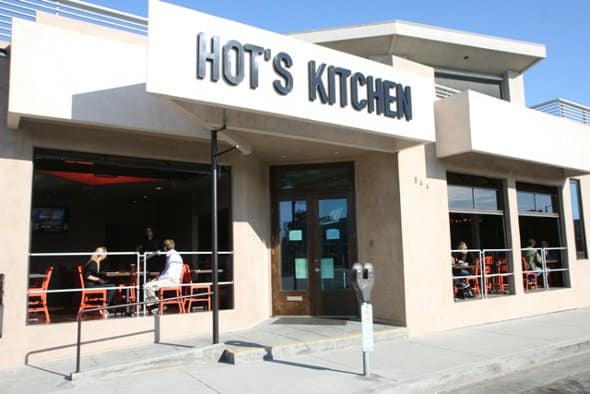 It's classic dishes with a twist.
It's upscale bar food served tapas style.
It's creative, balanced and adventurous dining, with small plates that can be shared family style, and with some pretty healthy and delicious options.
It was my dinner at Hot's Kitchen last weekend in Hermosa Beach.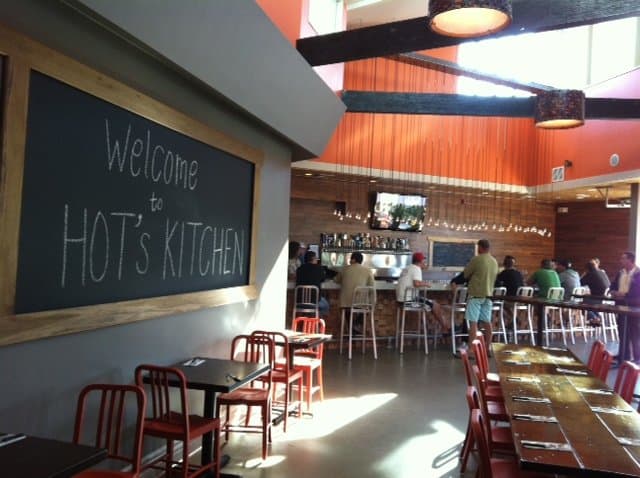 When I arrived, Christina, the GM, was super welcoming and nice and talked to us a bit about the menu. Chef Sean came to say hello as well (it's always fun meeting the chef!). He said had a few dishes in mind for us and even modified a few of them to be veggie friendly (he doesn't normally do that because there are tons of veggie options already on the menu) – but I really appreciated it because the modified dishes were DELICIOUS.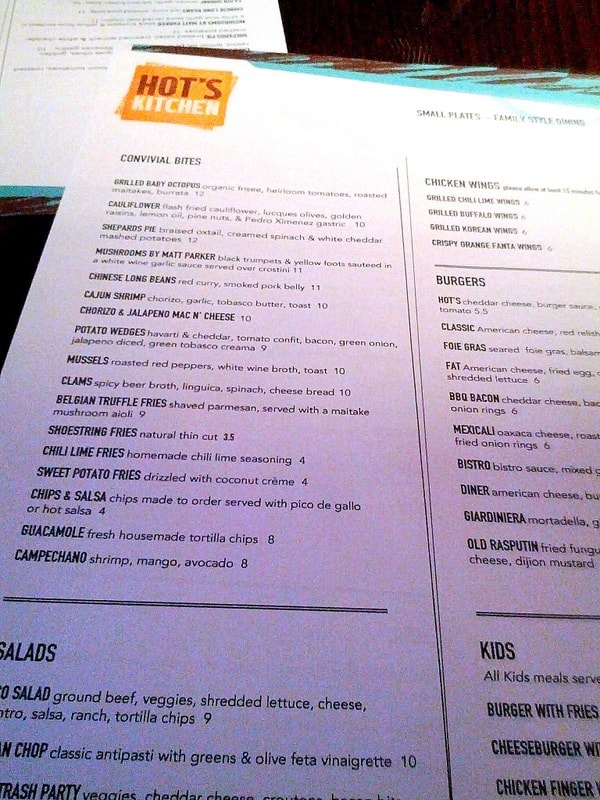 We started with a ton of appetizers. First: the guacamole with housemade tortilla chips.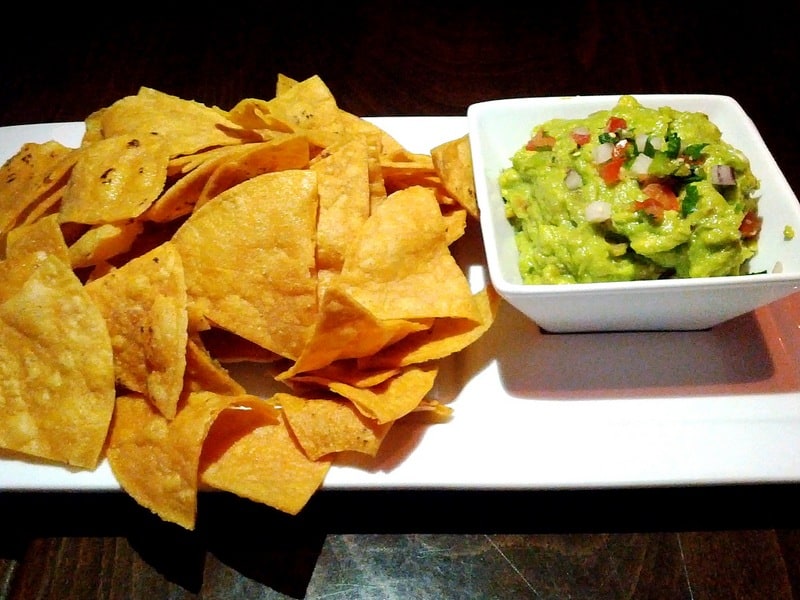 The chips were so fresh they were still hot!
Then came the quinoa salad, with yellow bell pepper, red onion, spinach, snow peas, cucumber and a lemon tahini dressing.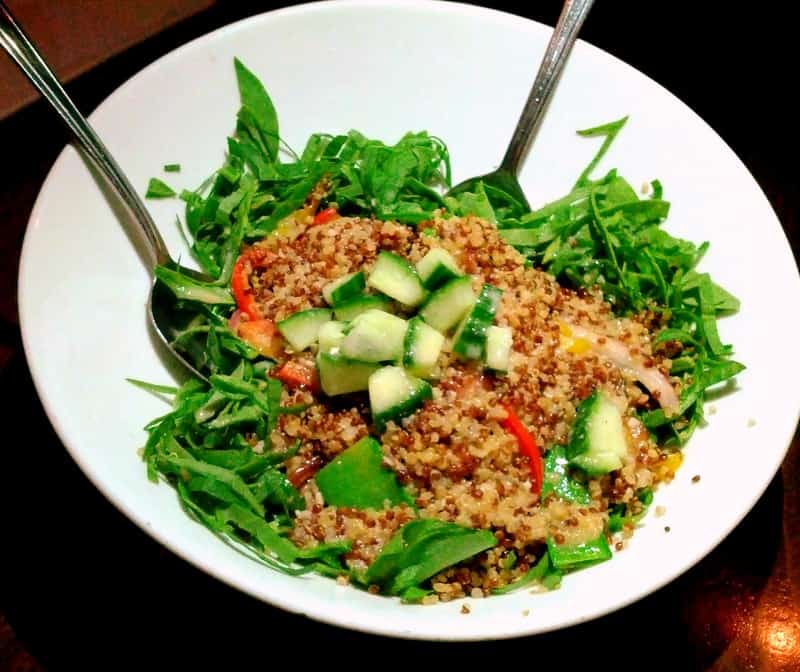 I would seriously come back to Hot's Kitchen for this dish. It was amazing. And the lemon tahini dressing was light, flavorful, and transformed this salad completely.
The rest of our appetizers came pretty quickly after that, until our table was full! We had the Chinese Long Beans served with red curry sauce. These are normally made with smoked pork belly also, but Chef Sean omitted that just for me (thanks Chef! 🙂 ).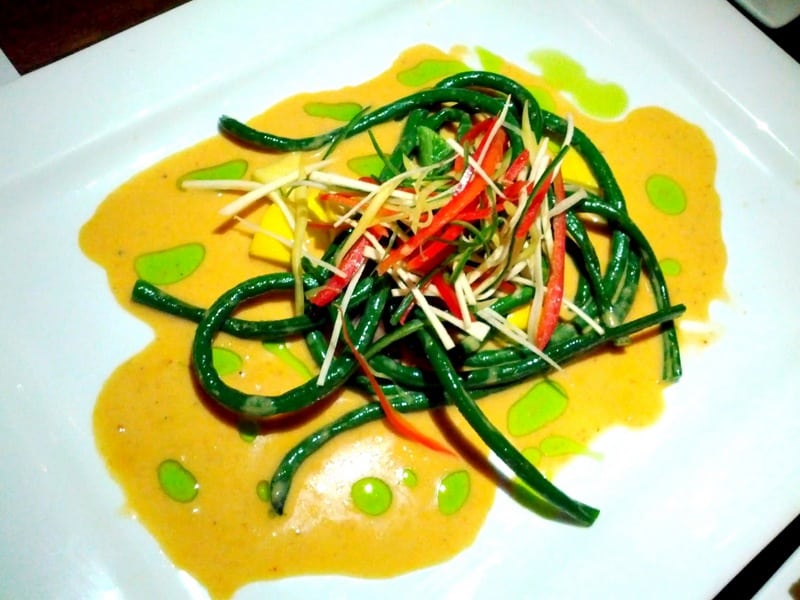 We also had the Flash Fried Cauliflower, served with lucques olives, golden raisins, lemon oil, pine nuts and Pedro Ximenez gastric.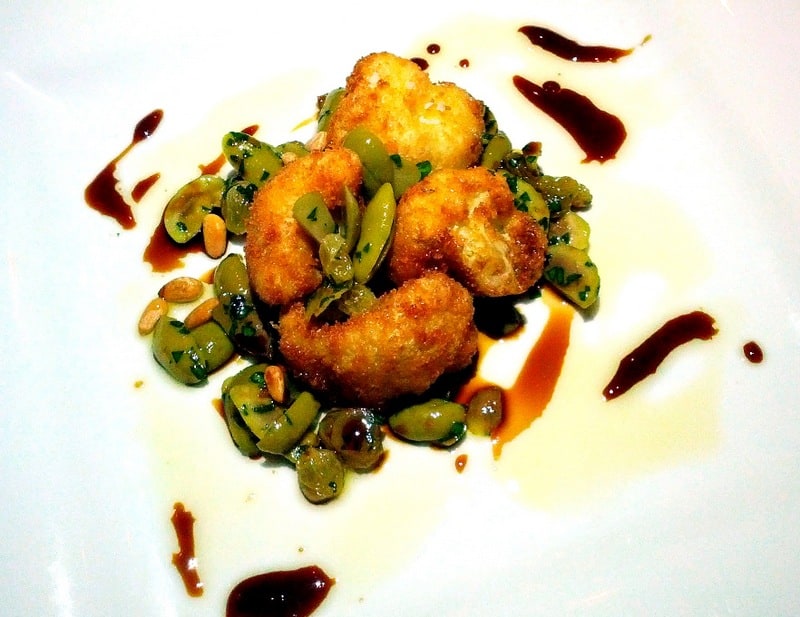 The cauliflower was good, but those OLIVES. O.m.g. so refreshing, tasty and somehow went perfectly with the raisins and lemon oil. I just kept eating them.
Our last appetizer were these Mushrooms: black trumpets and yellow foots sauteed in a white wine garlic sauce and served over crostini.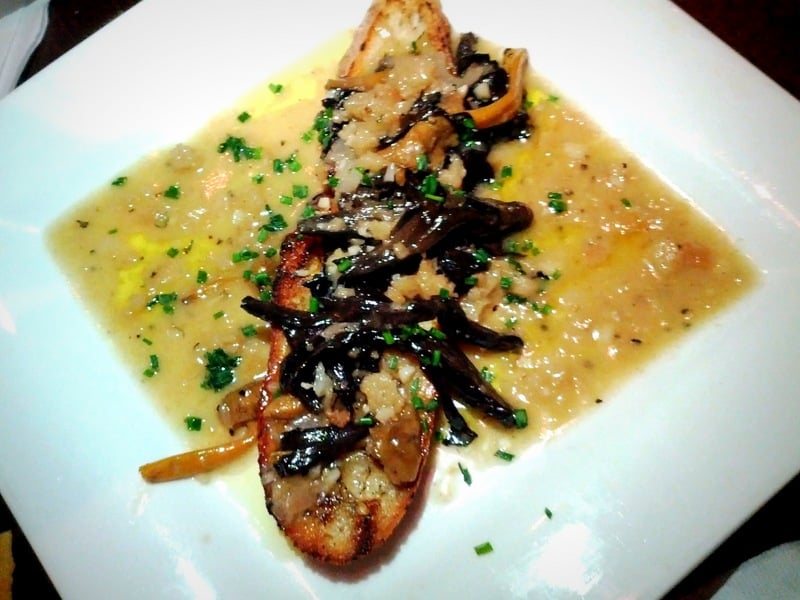 Chef Sean really knows how to do sauces. First that lemon tahini sauce, and then this white wine garlic sauce. I'm not usually a huge sauce person, but I would eat these on any dish.
And then came the tacos.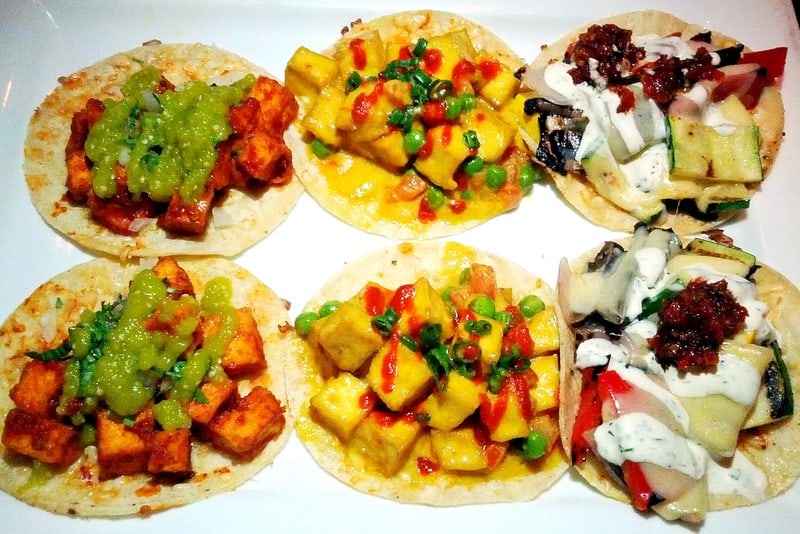 If Hot's Kitchen isn't already famous for their tacos, they should be. They literally have an entire page of tacos on their menu, and each type starts out super basic: just a type of meat or tofu, with cheese, onion, cilantro and salsa – and then there are hundreds of different add ons and varieties.
We had three of the veggie options:
The spicy tofu with onion, cilantro, and salsa verde.
The Tofu curry with tofu, tomatoes, peas, green onions, yellow curry and siracha.
The Veggie with marinated veggies and mushrooms, havarti, herb crema, and sundried tomato tapenade.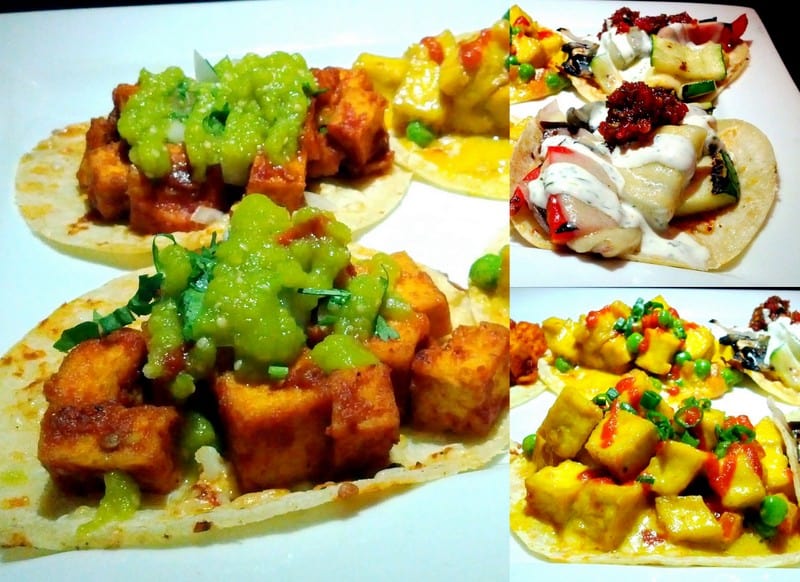 I loved how amazingly thin the corn tortillas were. It made them super soft and just let the ingredients of the tacos shine.
Somehow we managed to squeeze in dessert. A rocky road ice cream sandwich, from Milk in LA (which Hot's Kitchen gets daily).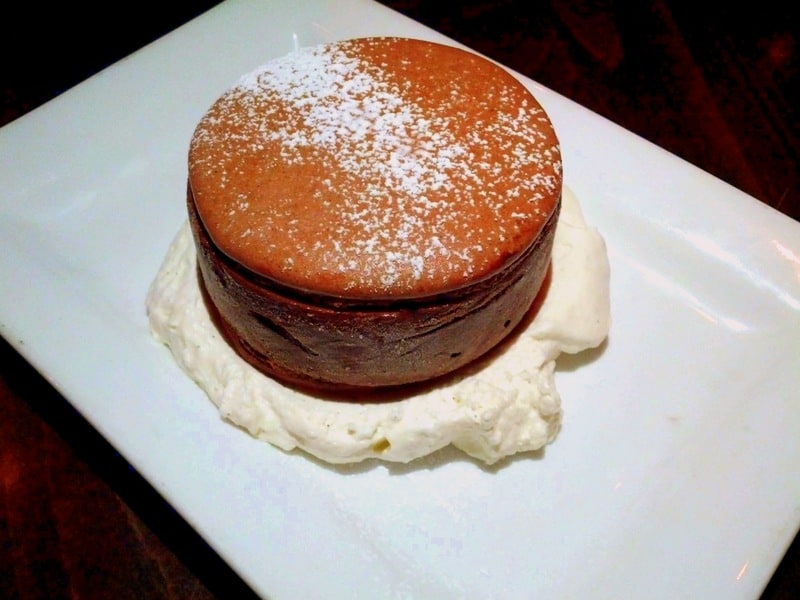 Yes, please.
Now you can see why we managed to squeeze in dessert even after such an amazing, filling, multiple course dinner!
All in all, it was just a wonderful dinner. If you're ever in LA you should definitely check out Hot's Kitchen – I know I'll be bringing the hubby here the next time we're in LA! Thanks Hot's Kitchen – Christina and Chef Sean – for the delicious food, the welcoming hospitality, and such a generous meal. It was so great meeting you!
2 responses to "Adventurous Eating at Hot's Kitchen"