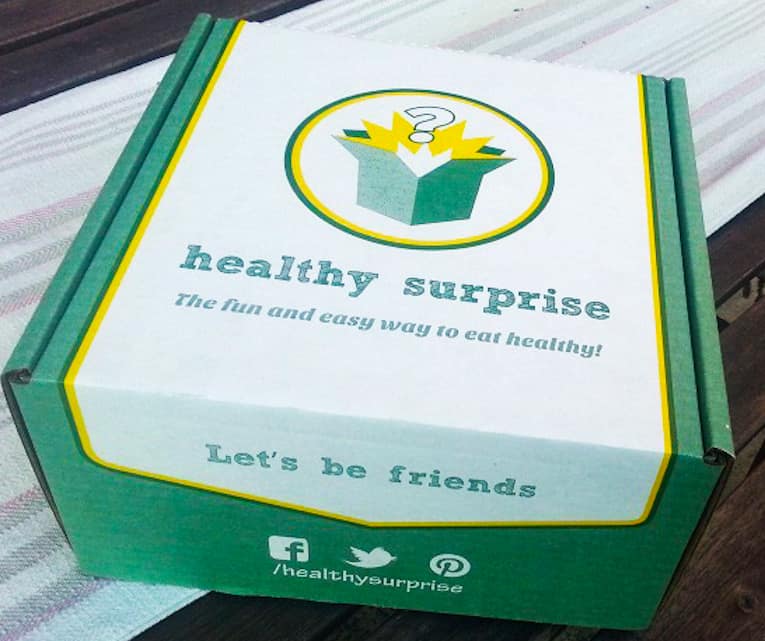 I'm a sucker for monthly subscription foodie boxes. There's just something about getting a box full of delicious treats delivered right to your door – it's like Christmas every month!
And of course, I'm always on the lookout for healthy, well-rounded snacks that I can grab and take with me when I'm running around all day. So I was super excited when the folks at Healthy Surprise contacted me to try one of their snack boxes (and host a giveaway for all of you!)
So what is Healthy Surprise? They provide monthly (or one-time) snack boxes in 3 sizes, and all of their snacks are: gluten-free, vegan (so no dairy, meat, honey, etc.), soy-free, corn-free, wheat-free, and are all-natural (no artificial colors, sweeteners, flavors, no hydrogenated oils, no HFCS).
Each month the treats are different and there are no sample sizes…full size snacks only!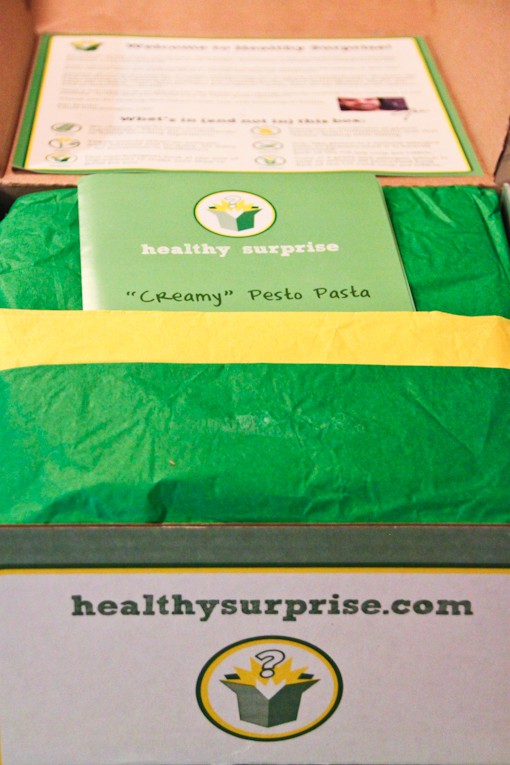 I was able to try their Healthy Box, which includes 16+ full size snacks (32-40 servings) — pretty much enough to last for almost a month for 1 person. They also have two other sizes:
The Starter Box includes 11+ full-size snacks (16-20 servings)
The Combo Box includes 27+ full-size snacks (48-60 servings)
I loved the snacks that came in my box: A fig-almond bar, nuts and fruit blends, kale chips, apple crisps, carrot crisps, seeds and trail mixes, fruit bars, bean chips, chocolate and more!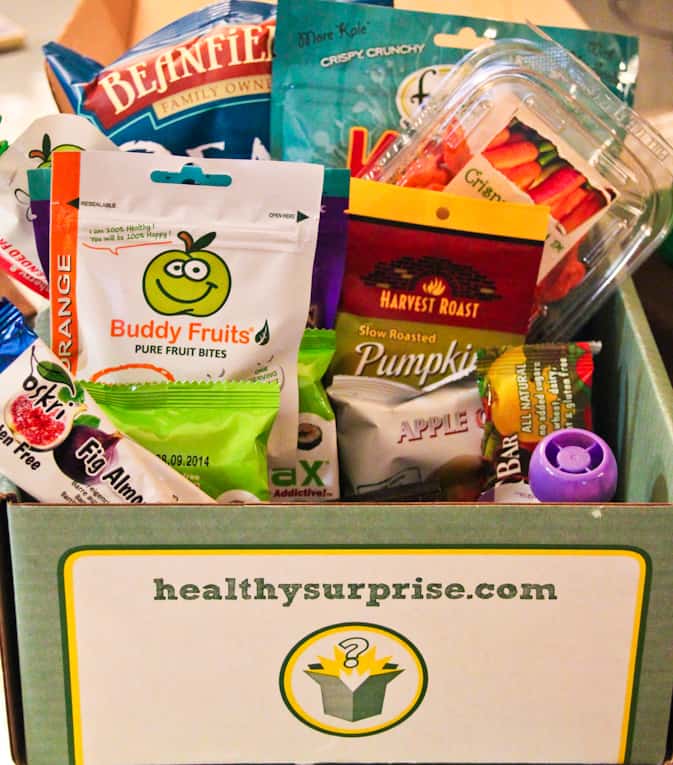 Each snack was under 100-200 calories and had a healthy balance of protein, fiber, and were all pretty low in sugar.
And now one of you has the opportunity to win a $75 Gift Card to Healthy Surprise (which is enough for a couple months of the Starter Box, or one whole Combo Box!)
To Enter: You can enter in one of five ways (each option below counts as a separate entry):
Sign up for my free, monthly newsletter (it has healthy recipes and tips – no annoying ads  plus you'll get a free healthy meal plan when you sign up!)
Like The Picky Eater on Facebook
Follow me on Twitter (@pickyeaterblog)
Follow me on Pinterest
Then post a comment here for each option above that you chose. 
This giveaway will be open until Tuesday, December 31st at 11:59pm PST. I'll be selecting the winner at random (via random.org) and will contact them via email. I'll be announcing the winner in the comments of this post on Wednesday, January 1st.
TAGS: giveaway
290 responses to "A Snack Box Giveaway from Healthy Surprise!"