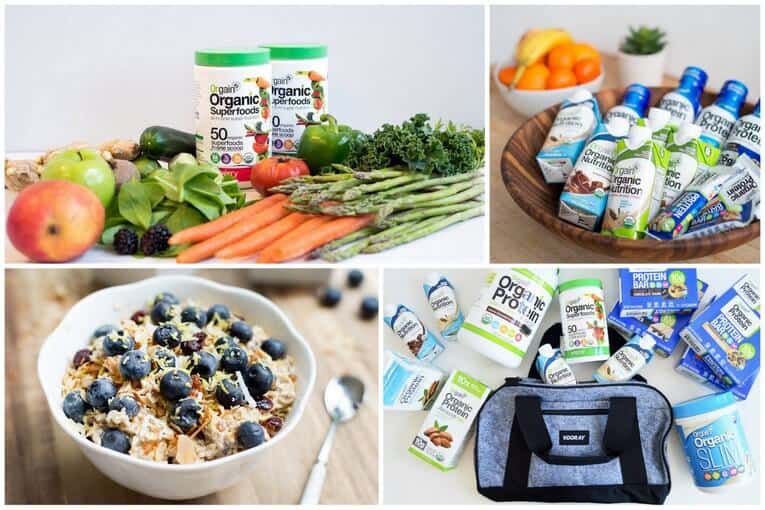 Hi Everyone! I'm very excited to announce that this month's giveaway is a protein and superfood pack from Orgain (worth $70!) Orgain's protein powders and superfood blends are 100% organic, with both vegan and vegetarian options. They have dairy based shakes and powders with grass-fed whey; and vegan, plant-based products with organic plant proteins. All of their products are free of: hormones, antibiotics, artificial sweeteners, artificial colors, flavors, and preservatives, and pesticide and herbicide residues. They are Gluten Free, Soy Free, Non-GMO too.
And they taste great!
So I was pumped when Orgain reached out and asked if I'd be willing to try their new years box: filled with delicious, organic protein-packed products, recipe ideas, and little healthy freebies (like a jumprope and meditation guide!)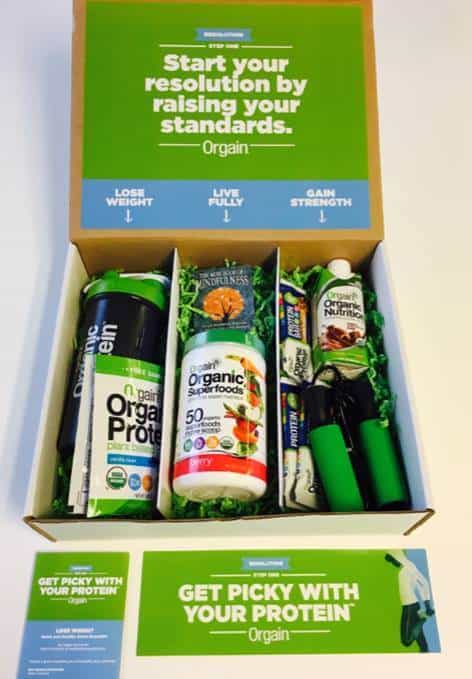 And now, one lucky reader has the opportunity to win this awesome prize pack (a $70 value!). The box includes: 1 blender bottle, 2 packs of whey protein powder, 1 huge bottle of their superfoods blend (perfect for adding to smoothies), 4 protein bars, a jumprope, a meditation guide, and one of their shelf-stable shakes (that doesn't have anything weird added to it and is low in sugar!)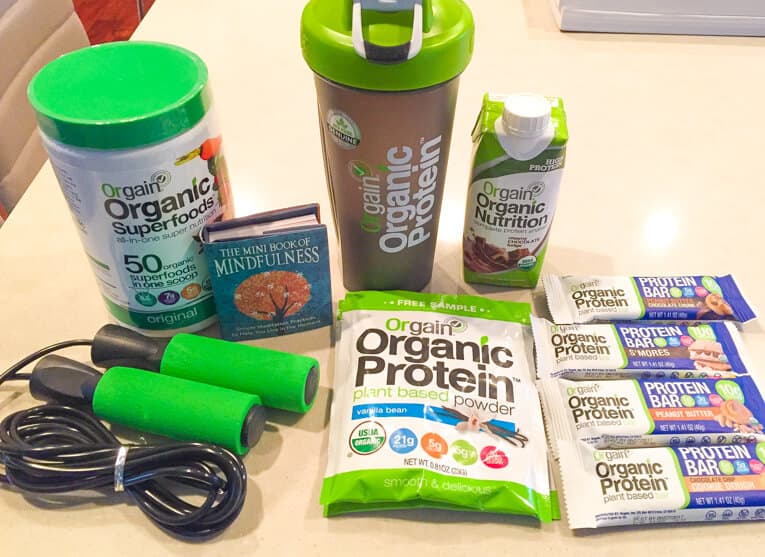 To Enter: You can enter in one of six ways (each option below counts as a separate entry):
This giveaway will be open until 11:59pm PST on Monday, March 13th. I'll be announcing the winner in the comments of this post on Tuesday, March 14th.
TAGS: giveaway
141 responses to "A Protein-Pack Giveaway from Orgain!"