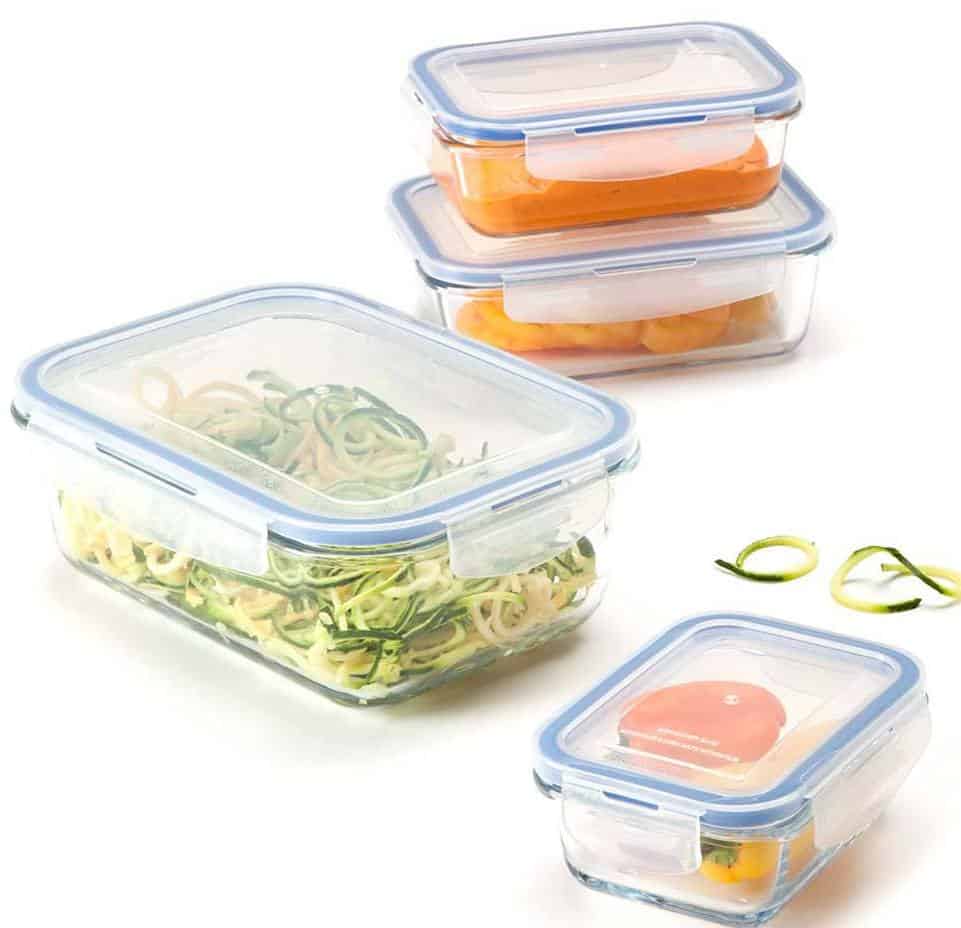 One of the best things in my kitchen right now are my glass food storage containers. They make everything easier:
Prepping for the week (storing cut veggies and fruit)
Storing leftovers in the freezer (I make a big batch of a meal and freeze half of it, for an easy weeknight dinner later in the month!)
Keeping my fridge organized and keeping food fresh
Storing Layla's food for the week (all of her snacks can be prepped ahead of time and stored)
And they last forever and don't absorb food flavors or colors the way plastic containers will.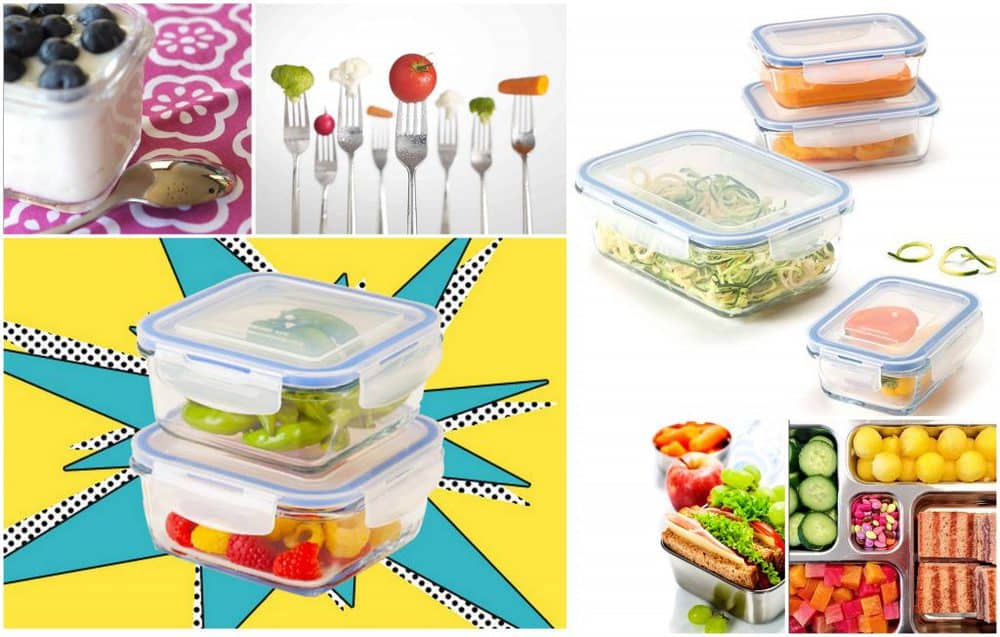 A while back, I threw out all of my plastic food storage containers and switched to glass because of the BPA concerns. Even though plastic is now BPA free, glass is naturally free of all toxins so you don't have to worry about phthalates, lead or any other icky chemicals leaching into your food. Plus, produce and other food stays fresher longer in glass, so you'll be able to hang onto your leftovers longer—cutting food waste without needing to turn to disposables!
When the folks at ReUseIt contacted me to try their glass storage containers, I was excited to add some different size options to the containers I already had. Their containers are great: they are microwave and dishwasher safe, and they have a BPA-free plastic lid with snap top closures and a secure silicone ring to ensure an airtight seal.
And now, one lucky reader has the opportunity to win a set of FOUR glass storage containers from ReUseIt! The set includes one 7.5-cup, one 3.5-cup, one 2.5-cup and one 1.5-cup glass containers.
To Enter: You can enter in one of five ways (each option below counts as a separate entry):
Sign up for my free, monthly newsletter (it has healthy recipes and tips – no annoying ads  plus you'll get a free healthy meal plan when you sign up!)
Like The Picky Eater on Facebook
Follow me on Twitter (@pickyeaterblog)
Follow me on Pinterest
Then post a comment here for each option above that you chose. 
This giveaway will be open until Friday, October 2nd at 11:59pm PST. I'll be selecting the winner at random (via random.org) and will contact them via email. I'll be announcing the winner in the comments of this post on Saturday, October 3rd.
TAGS: giveaway
234 responses to "A New Giveaway from ReUseIt (Glass Food Storage Containers!)"