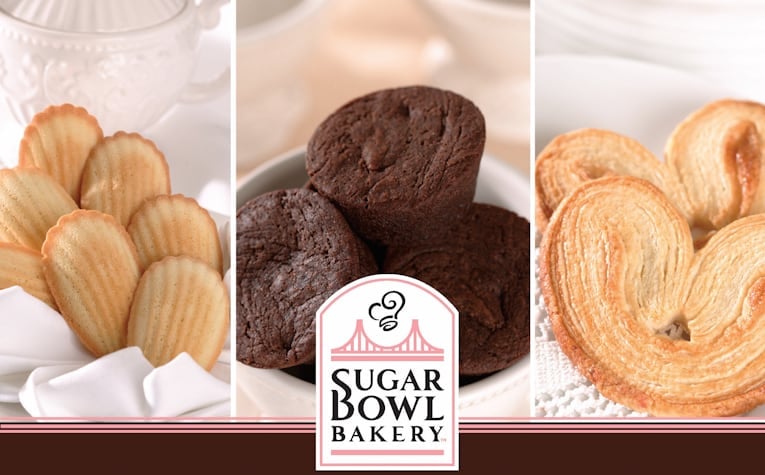 Don't those baked goodies look amazing?
The past couple days, I've definitely been on a dessert kick. And so it only seems fitting that my last giveaway for the year is from Sugar Bowl Bakery, the makers of delicious, mini, portion-controlled baked treats.
I recently had the opportunity to try their Petite Brownie Bites, their Madelines, and their newest creation – Madeline/Brownie Bites!
Each dessert is only about 120 calories, all-natural, and completely satisfying. 

The Petite Brownie Bites were my favorite: little pieces of chocolate heaven, amazing warmed up with a bit of creamy vanilla ice cream.
It really felt like the holidays when I was enjoying this indulgence while watching a movie, curled up on my couch with a blanket.
And now, one lucky reader has the opportunity to win 3 huge boxes of Sugar Bowl Bakery treats (one box of the Brownie Bites, one box of the Madelines, and one box of the Madeline-Brownie Bites)!
To Enter: You can enter in one of five ways (each option below counts as a separate entry):
Then post a comment here for each option above that you chose. 
This giveaway will be open until Sunday, January 6th at 12:00am PST. I'll be selecting the winner at random (via random.org) and will contact them via email. I'll be announcing the winner in the comments of this post on Monday, January 7th.
TAGS: giveaway
190 responses to "A Holiday Dessert Giveaway from Sugar Bowl Bakery!"