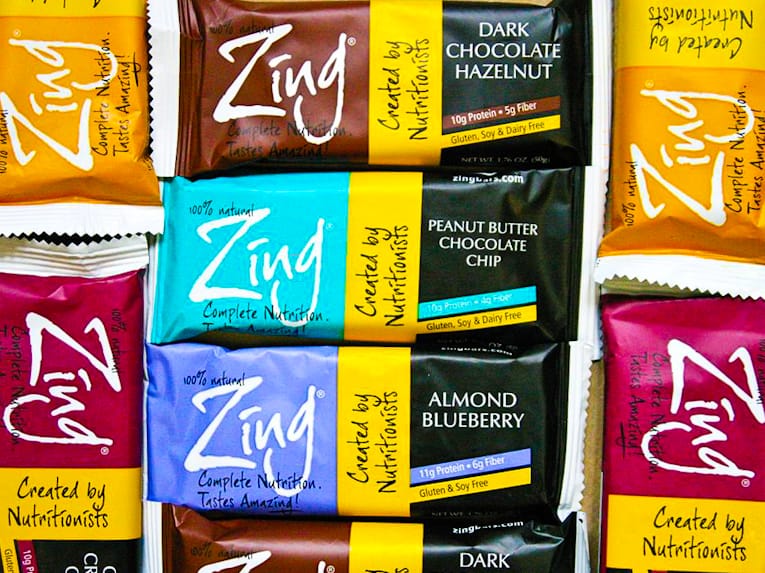 Healthy snack bars that taste great are really hard to find.
Most of them are too high in sugar, too high in processed ingredients, or contain soy protein isolate – which I try to stay away from.
The truth is, it's really hard to make a delicious, healthy, vegetarian/vegan friendly protein bar that doesn't contain some form of soy protein, which is why so few of those options exist on the market today.
Luckily, Zing Bars is one of those soy-free, gluten-free, all-natural, low glycemic (and also super yummy) snack bars that comes in 8 amazing flavors and a wonderful snacking option when you're on the go!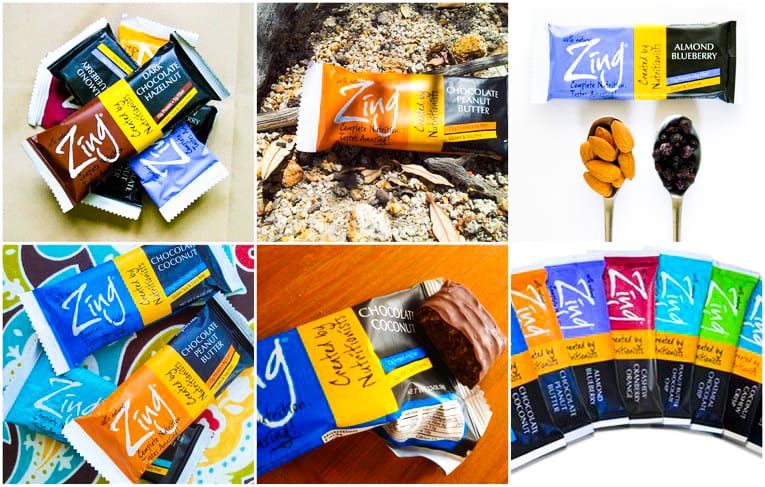 Zing makes both dairy free (vegan) and whey protein bars. Their vegan bars use brown rice protein so you still get a decent amount of protein no matter which bar you end up trying. Each bar has about 10-14g protein, 4-6g Fiber, under 14g sugar, and 200 calories. AND they come in dessert-like flavors such as: Chocolate Coconut, Peanut Butter Chocolate Chip, Oatmeal Chocolate Chip, Almond Blueberry, and Dark Chocolate Hazelnut!
The Chocolate Coconut and Peanut Butter Chocolate Chip are my absolute favorites. I eat them for dessert sometimes for a nutritious but delicious treat!
And now, one lucky reader has the opportunity to win a sampler prize pack of 8 Zing Bars (one of each flavor!) And, until September 15th, any reader can use my special coupon code to get 15% off any purchase of Zing bars! The coupon code is: Picky4Zing.
Now the important part –
To Enter this giveaway: You can enter in one of five ways (each option below counts as a separate entry):
Then post a comment here for each option above that you chose. 
This giveaway will be open until Friday, September 20th at 11:59pm PST. I'll be selecting the winner at random (via random.org) and will contact them via email. I'll be announcing the winner in the comments of this post on Saturday, September 21st. 
Happy snacking everyone!
TAGS: giveaway
239 responses to "A Healthy Snack Giveaway from Zing Bars!"