Since Layla has been born, I've been doing a lot of snacking. Sometimes it's just way too much work to get into the kitchen and whip up a meal — and sometimes I physically can't do it if Layla wants to feed all the time!
KIND Bars have been one of my go-to healthy snacks for a long time, which is why I'm so excited about today's giveaway! KIND has just released a new line of bars called KIND Healthy Grains.
Each bar is made with 100% all-natural ingredients that you can pronounce, is non-GMO, and every bar is gluten-free. Made with oats, brown rice, millet, quinoa, buckwheat and amaranth – these delicious snacks are packed with whole grain superfoods! They are low in sugar (7g per bar) and have 3g fiber, 3g protein and 150 calories.
And of course, as is the case with all KIND bars, they taste delicious. The Peanut Butter Dark Chocolate was my favorite but honestly, all of their 5 flavors are great.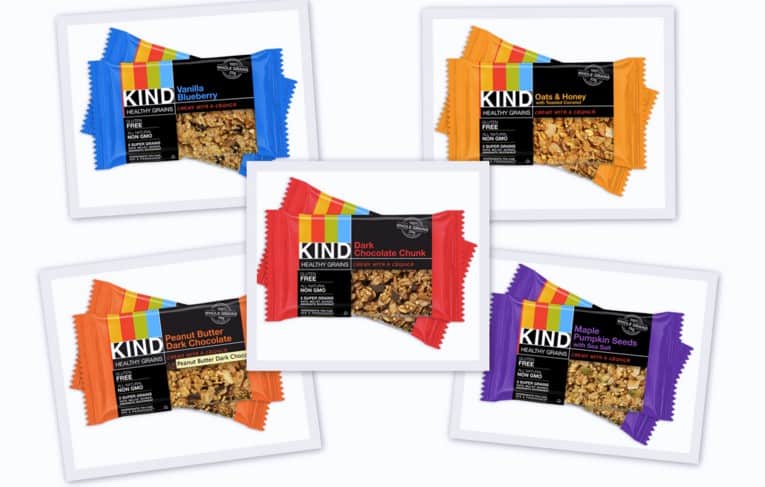 And now, one of you has the opportunity to win a CASE of 10 KIND Healthy Grains Bars!
To Enter: You can enter in one of five ways (each option below counts as a separate entry):
Sign up for my free, monthly newsletter (it has healthy recipes and tips – no annoying ads  plus you'll get a free healthy meal plan when you sign up!)
Like The Picky Eater on Facebook
Follow me on Twitter (@pickyeaterblog)
Follow me on Pinterest
Then post a comment here for each option above that you chose. 
This giveaway will be open until Sunday, March 30th at 11:59pm PST. I'll be selecting the winner at random (via random.org) and will contact them via email. I'll be announcing the winner in the comments of this post on Monday, March 31st. 
TAGS: giveaway
302 responses to "A Healthy Snack Giveaway from KIND Bar!"