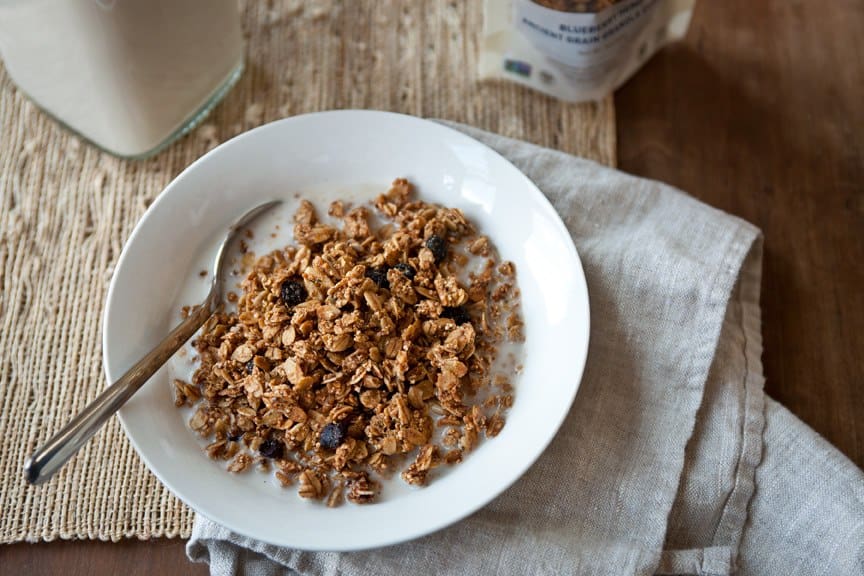 Granola has always been one of my health food pet-peeves.
This is because granola is always marketed as "healthy," I mean, even the word "granola" sounds healthy doesn't it?
But unfortunately most granolas are more like dessert than a health food. They are often packed with sugar and fat, and sometimes 1/2 cup of granola can have 250 calories, 10g fat and 20g sugar (that's more than a Snickers bar!)
Which is why I usually stay away from eating granola, and choose healthier breakfast cereal options most mornings.
So imagine my delight and surprise when the folks at Purely Elizabeth contacted me to introduce their actually good-for-you granola! A granola with all-natural ingredients that's low in sugar but still tastes good? I had to try it.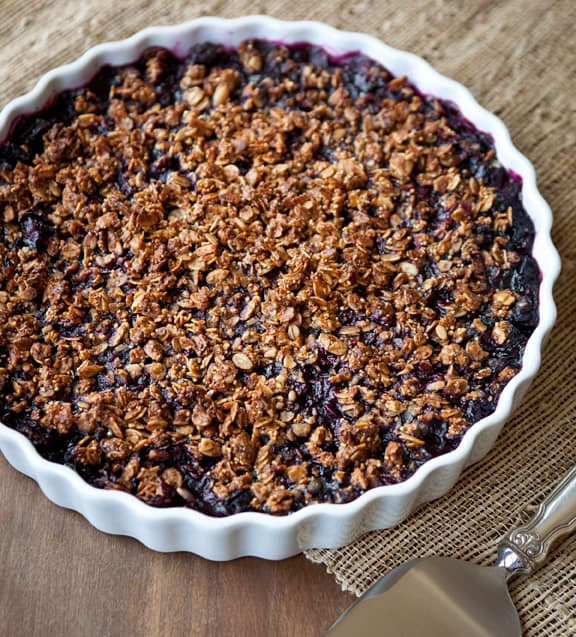 And as Purely Elizabeth promised, their granola was delicious. It was light and airy, and only slightly sweet to make it feel like a real treat.
Their granolas are made with all-natural, organic and gluten-free ingredients including: quinoa, an ancient grain considered a complete protein; amaranth, high in b vitamins; chia seeds, providing excellent sources of omega-3 fatty acids, fiber and antioxidants; and raw virgin coconut oil containing medium-chain fatty acids that get used as energy rather than stored as fat – plus anti-viral + anti-microbial properties.
1/3 cup has 130-140 calories, 2g fiber, 6g fat (all of it good fat), 4g protein, 18g carbs, and only 6g sugar. And all of their granola is non-GMO, vegan, soy-free, free of refined sugar, and hand baked.
They have four amazing flavors, and I got to try all of them!

And now, one of you has the chance to win a prize pack from Purely Elizabeth containing 1 huge bag of each of their granola flavors!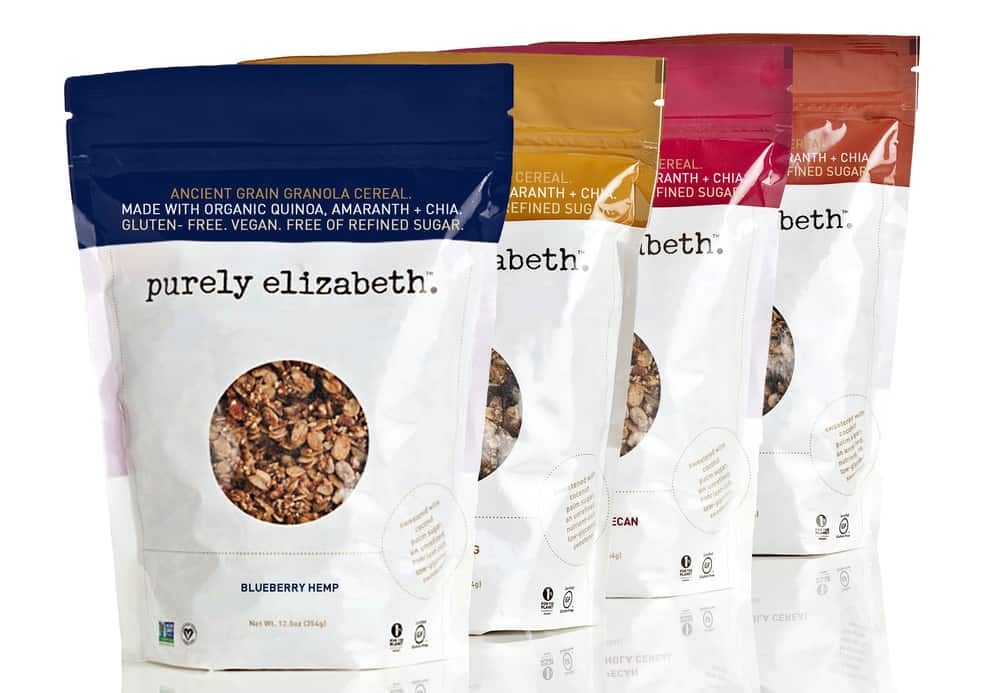 Now the important part –
To Enter: You can enter in one of five ways (each option below counts as a separate entry):
Then post a comment here for each option above that you chose. 
This giveaway will be open until Thursday, May 2nd at 11:59pm PST. I'll be selecting the winner at random (via random.org) and will contact them via email. I'll be announcing the winner in the comments of this post on Friday, May 3rd.
TAGS: giveaway
307 responses to "A Healthy Granola Giveaway from Purely Elizabeth!"