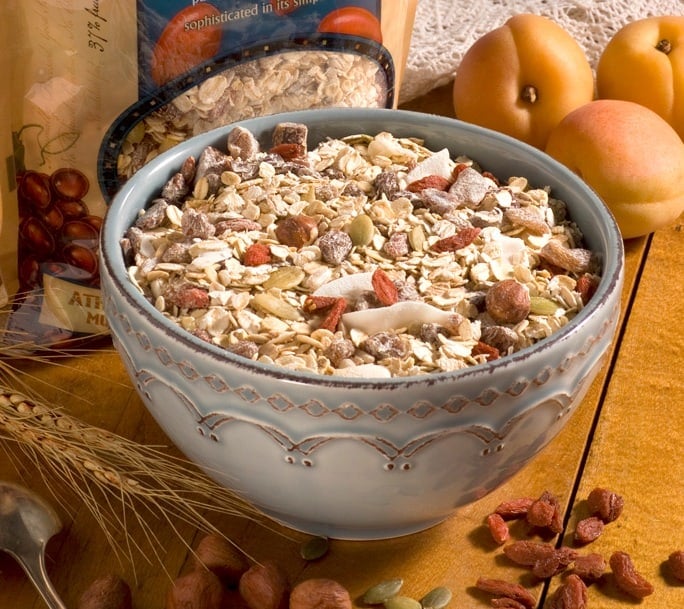 Granola is always on my list of those "deceptive" health foods – because it's usually laden with sugar and fat – and it ends up being more of a dessert than a health food! But recently there have been a few granola brands out there making actually healthy granola – which I've been super impressed with.
One of those companies is Ambrosial Granola: their granola is 100% organic, has all-natural ingredients with no added oils, is low in sugar, and is packed full of seeds, nuts and whole grains – making it higher in fiber than most granolas out there.
Their Venetian Vineyard Omega 3 Plus was my favorite flavor. This granola is a wonderful fusion of walnuts, cashews, dates and plum raisins with tons of flax meal, sesame and sunflower seeds and whole grain oats. It has a warm and earthy flavor with spicy sweet honey and cinnamon undertones. Delicately sweet from high-antioxidant honey, iron-rich molasses, and brown rice syrup, there are no empty calories here!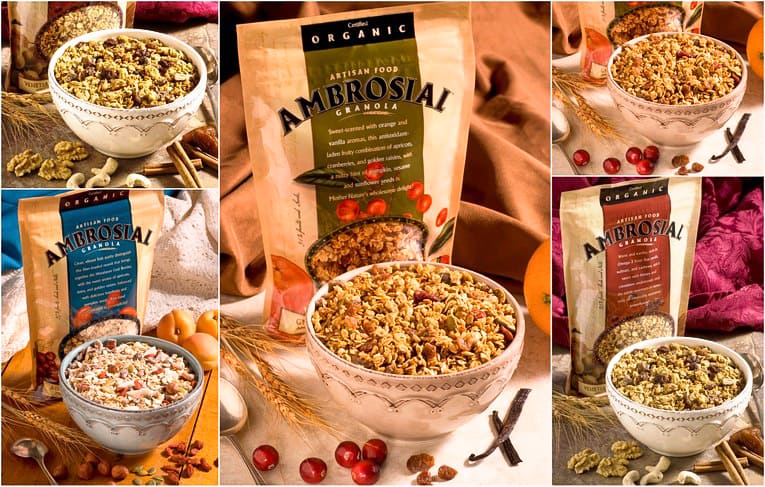 Each serving of granola (1/2 cup dry) has 230 calories, 7g fat, 38g carbs, 5g fiber, 13-14g sugar, and 6g protein. I like using 1-2 Tbsp and topping my oatmeal with it every morning – it adds a great texture and crunch! It's also fun to use as a mix-in with other cereals, as a topping for Greek Yogurt, or even on fro-yo or ice cream!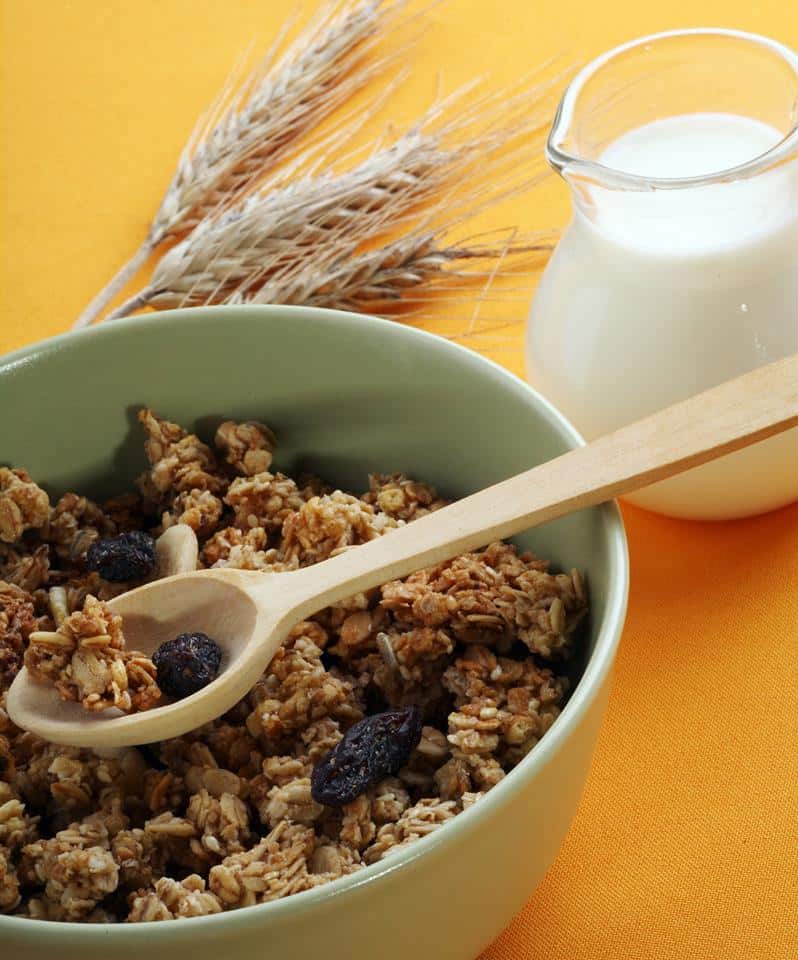 And now, one lucky reader has the opportunity to win a prize pack of Ambrosial Granola's 3 granola flavors! That means at least 3 huge bags of granola for you to try and enjoy – they will last you forever 🙂
Now the important part –
To Enter: You can enter in one of five ways (each option below counts as a separate entry):
Then post a comment here for each option above that you chose. 
This giveaway will be open until Monday, August 5th at 11:59pm PST. I'll be selecting the winner at random (via random.org) and will contact them via email. I'll be announcing the winner in the comments of this post on Tuesday, August 6th.
TAGS: giveaway
282 responses to "A Healthy Granola Giveaway from Ambrosial Granola!"