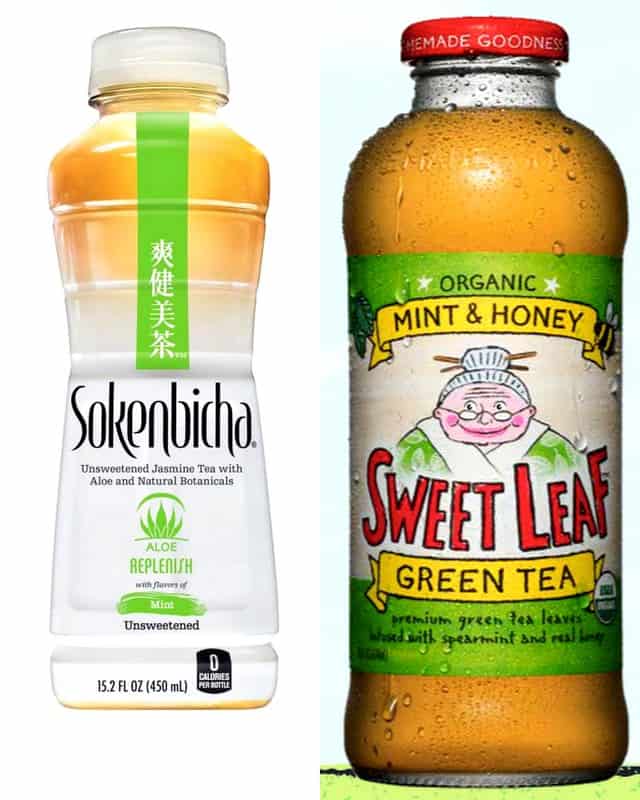 Sokenbicha and Sweet Leaf are two of my favorite brands of all-natural iced tea.
Most bottled iced teas have tons of calories and sugar – as much as some candy bars or decadent desserts! I'm not a fan of those brands, because they look healthy for you (the words "Iced Tea" don't really sound unhealthy right?) but they're actually not. A lot of them aren't even made with real tea, they're made with tea "flavoring" and sugar.
I applaud what Sokenbicha and Sweet Leaf are doing in the Iced Tea space – because they're making Iced Tea from actual tea leaves!
Let's start with Sokenbicha.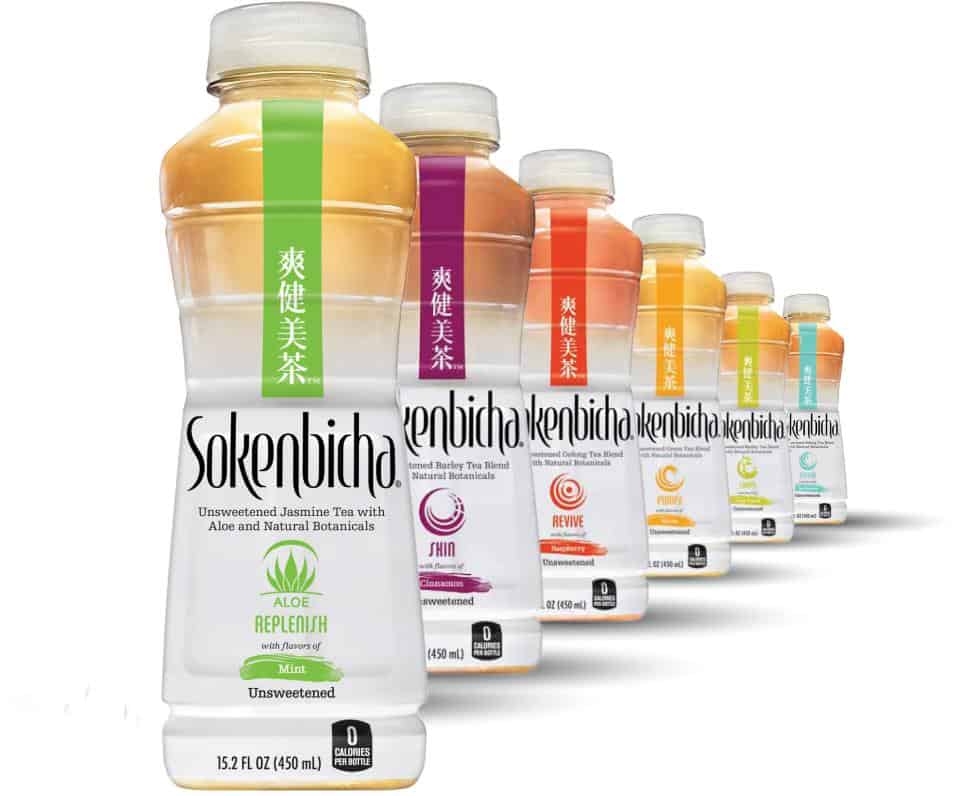 I absolutely LOVE Sokenbicha as a daily drink, because it's basically like tea you'd brew yourself and chill as iced tea – with no added sugars, preservatives, or anything artificial added. For example, their Replenish Tea has two main ingredients: Water and Brewed Tea from Organic Tea Leaves, Aloe, Rose, Fennel, Ginger, Ginseng, Jasmine Flowers. Their teas have zero calories and zero grams of sugar (and they don't add any artificial sweeteners either). They could not be more healthy for you, and they are such a refreshing drink!
Drinking Sokenbicha is a great way to get the antioxidants from organic tea leaves, and if you want it to be a little sweeter you can always add a bit of honey or agave – but that way you can control the amount of sweetness which is great!
Now, on to Sweet Leaf Tea.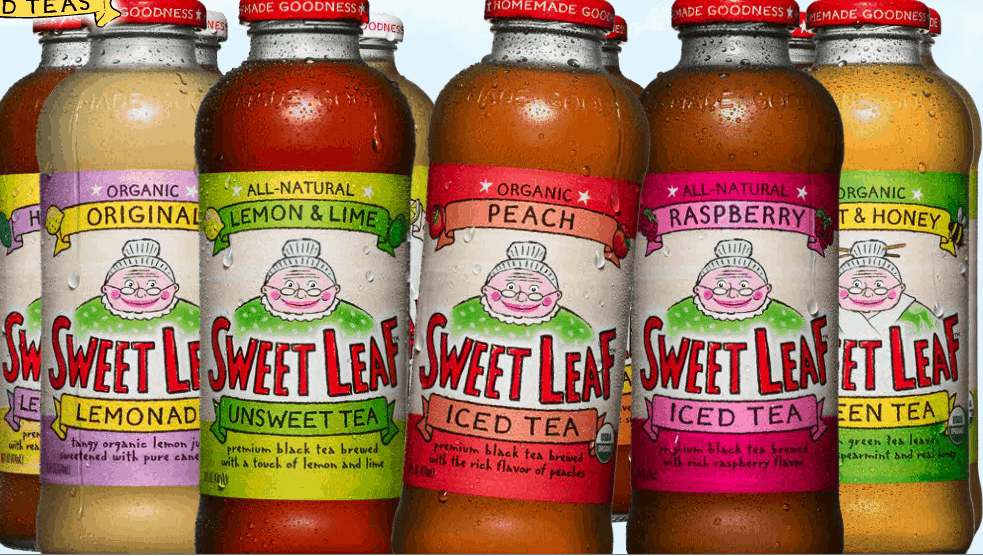 Sweet Leaf Tea is another company dedicated to making all-natural, organic iced teas – and they have both sweetened and unsweetened varieties. I love their all-natural Lemon & Lime Unsweet Tea as a daily drink, because like Sokenbicha – it basically has two ingredients: Filtered Water and Organic Black Tea. But for those people who do like sweetened iced tea, Sweet Leaf has some of the best varieties I've seen.
Their sweetened teas are made with all-natural cane sugar (so they don't have that syrupy feel that most sweetened iced teas have), and they are made with actual brewed tea which tastes delicious! Sweet Leaf also doesn't over-sweeten their teas – so for example: their Organic Mint & Honey Green Tea has only 60 calories for 8 oz with 15g sugar. That's pretty good compared to most iced tea brands out there.
And now, FOUR lucky readers have the chance to win a HUGE prize pack of tea from Sokenbicha and Sweet Leaf! 
The Grand Prize Winner will receive: 
4 bottles of Sweet Leaf tea of their choosing
A package of 12 bottles of Sokenbicha tea
Sokenbicha swag including a t-shirt, a reusable grocery bag, a pen, notepad and USB drive
Three Runners Up will receive:
A package of 12 bottles of Sokenbicha tea
Sokenbicha swag including a t-shirt, a reusable grocery bag, a pen, notepad and USB drive
To Enter: You can enter in one of three ways –
Follow me on Twitter (@pickyeaterblog)
Like The Picky Eater on Facebook
Then post a comment here letting me know which option above you chose. If you already are a subscriber, follower, or like The Picky Eater on Facebook, just leave a comment indicating that – it will count as one entry.
This giveaway will be open until Saturday, March 31st at 11:59pm PST. I will be selecting the winner at random (via random.org) and will contact them via email. I'll be announcing the winner on Sunday, April 1st. Happy tea drinking everyone!
TAGS: giveaway
99 responses to "A Double Giveaway from Sokenbicha and Sweet Leaf Teas!"