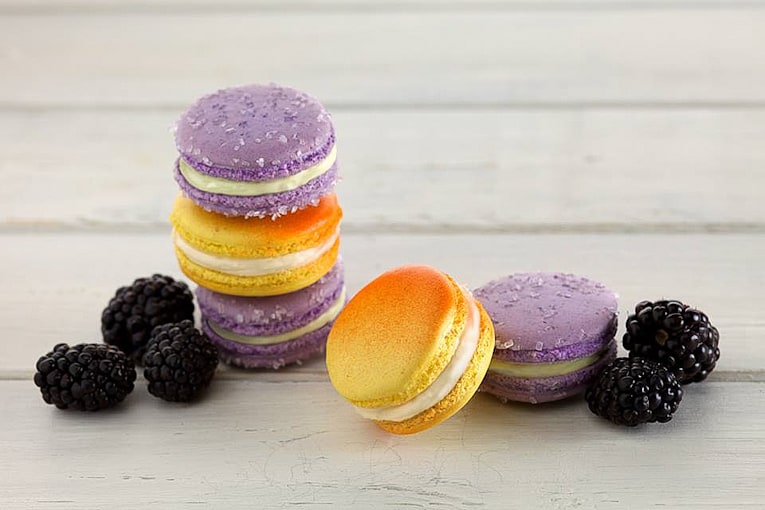 Whether you spell it "macaron" or "macaroon" – one thing remains the same: these delicate French cookies are undeniably delicious!
Most of the time, I like to give away healthy food products — since those are the types of products I eat most of the time. But I am all about the occasional indulgence, especially in moderation, which is why I like to give you the opportunity for a little indulgence when I come across a product that is just too good to pass up!
These little macarons from Sucré completely fit the bill. They are hand made, with high quality ingredients, and taste just like the macarons you'd get in Paris.
I was able to try their 15 Piece Signature Macaron Collection, with flavors like Pecan, Chocolate, Salted Caramel, Almond, Pistachio, Strawberry, Hazelnut, and Bananas Foster.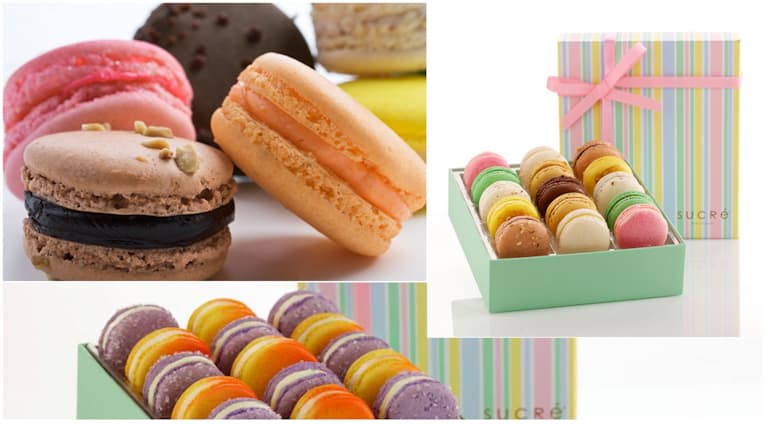 Can you say YUM? 🙂
They were the perfect balance of slightly crisp and chewy on the outside, with a smooth and light filling that just melted in your mouth.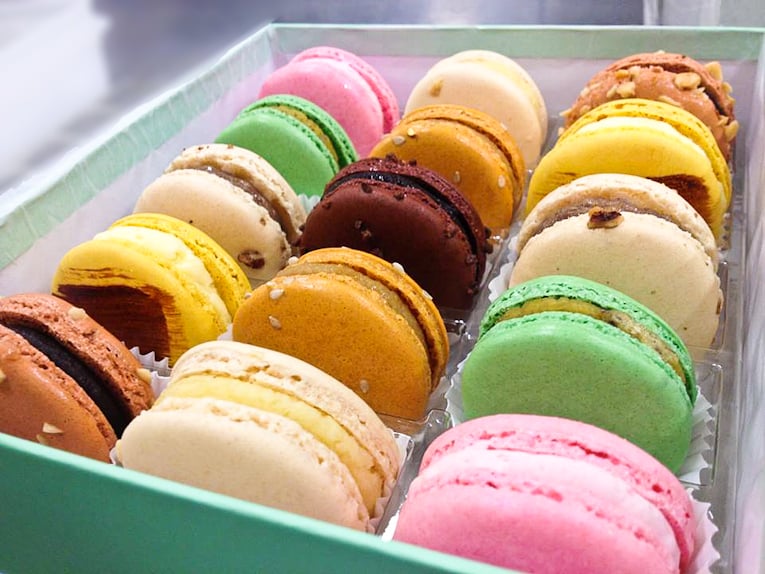 And now one of you has the opportunity to win Sucré's 15 piece signature macaron collection for your very own! Soon, you will be able to experience these dainty French cream-filled cookies which will fill you up with warm, fuzzy happiness after one bite.
Now the important part –
To Enter: You can enter in one of five ways (each option below counts as a separate entry):
Then post a comment here for each option above that you chose. 
This giveaway will be open until Sunday, August 25th at 11:59pm PST. I'll be selecting the winner at random (via random.org) and will contact them via email. I'll be announcing the winner in the comments of this post on Monday, August 26th.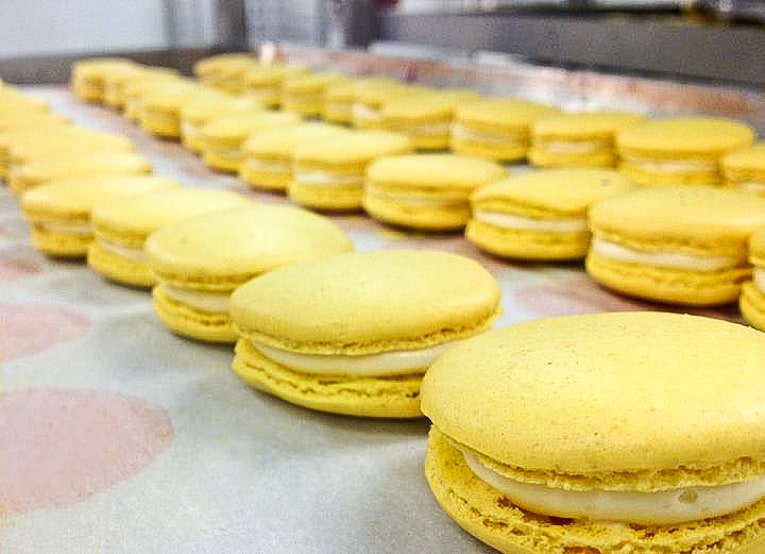 TAGS: giveaway
323 responses to "A Delicious Macaron (Macaroon) Giveaway from Sucré"