8 Quick and Easy Breakfast Recipes
This post may contain affiliate links. Please read my disclosure.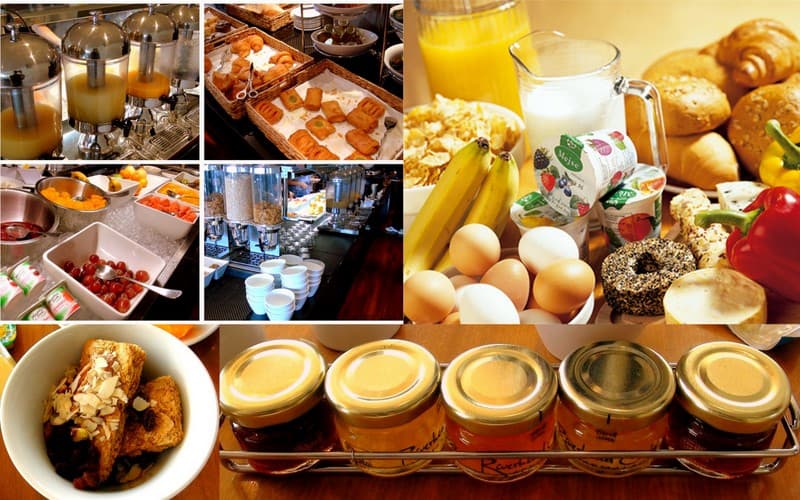 Breakfast.
It's the most important meal of the day, and can also be the most delicious meal of the day, but oftentimes it's overlooked, eaten on the fly, or replaced with a can of Diet Coke.
I always eat breakfast but I'm definitely a creature of habit –
oatmeal
being my go-to breakfast of choice. And while I do eat breakfast every day, I also love sleep. So on those days where eating breakfast conflicts with getting more sleep, it's a hard choice to make!
When I was in college, breakfast would spill over into lunch and everything would sort of blend together. When I was working in consulting and traveling all the time, a healthy breakfast was hard to come by because I didn't have a kitchen at my disposal (hotel rooms usually don't). And so I came up with these eight quick and easy breakfast recipes, all of which don't require a kitchen – only a mini fridge, microwave and maybe a single serve blender.
These options have made breakfast interesting, inventive and even gourmet, without taking more than 5-10 minutes to make in the morning. I hope you enjoy them as much as I do! And for those of you who don't like a sweet(ish) breakfast, there are savory options here for you too.
Breakfast Option #1: 0% Plain Greek yogurt topped with walnuts, a handful of berries (or sliced banana) and a light drizzle of agave nectar or honey (1 tsp)
I like using
Stonyfield
Organic's Greek Yogurt for this dish, not just because I love everything about the taste and texture of their yogurt, but also because I love the mission and vision for their company. Stonyfield has just become a certified B Corporation, joining a host of other companies in their commitment to social and environmental performance, accountability, and transparency. What is a B Corporation? B Corps
™
are for-profit companies certified by the nonprofit B Lab to meet rigorous standards of social and environmental performance, accountability, and transparency. These companies are better for workers, communities and the environment.
To celebrate joining B Corps
™
, Stonyfield wanted to spread the good word about some of the other companies who are members (Preserve, Pukka, Purely Elizabeth, Method, Pete & Gerry's Organics, King Arthur), and help me create this yummy breakfast!
.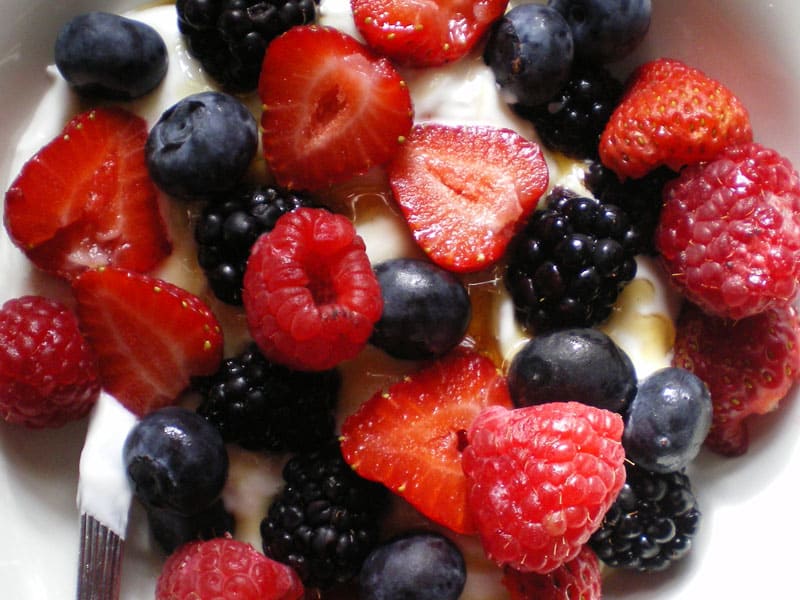 Breakfast Option #2: Steel cut or rolled oats oatmeal (made in the microwave with 1.5 times the amount of water to oats ratio), with 2 tablespoons of dried apricots (or if you have fresh fruit, use ½ cup fresh blueberries), 2 tablespoons of slivered almonds or walnuts and a splash of organic 1% milk or unsweetened almond or soy milk.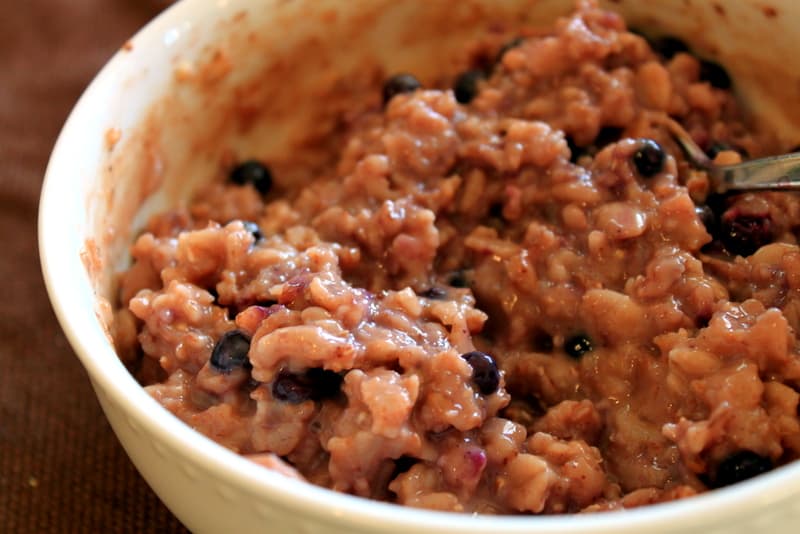 Breakfast Option #3: Make a chocolate shake with bananas, frozen berries, cocoa powder and honey. Mix all in a single serve blender and drink!
Breakfast Option #4: 1 serving of low fat cottage cheese (about 100 calories) with either 1/2 cup blueberries or (for those who like something savory) with pepper and a side of sliced tomato.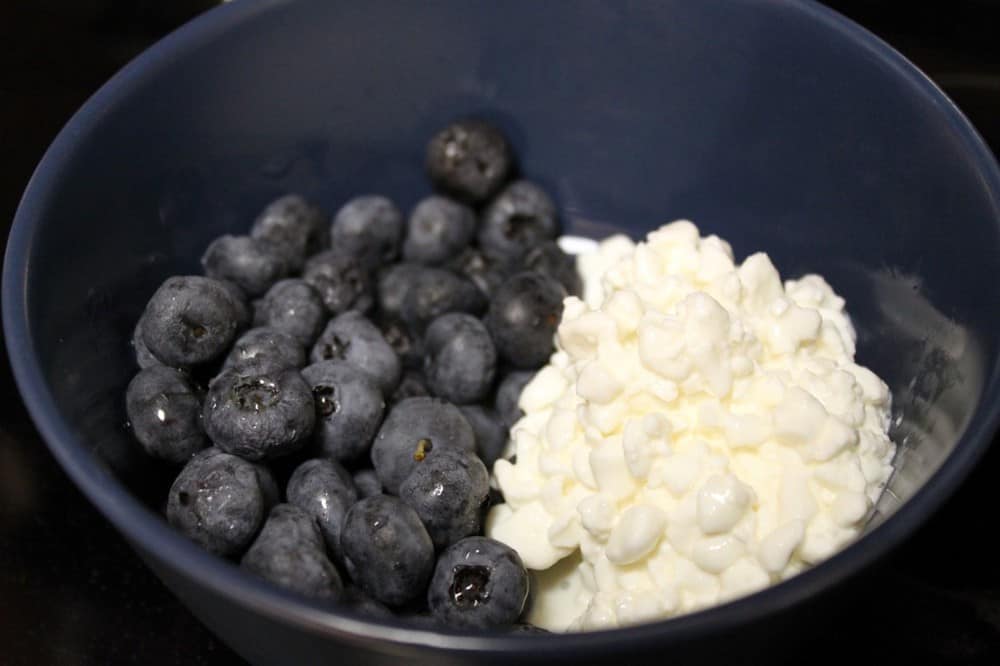 Breakfast Option #5: Whole grain or sprouted grain toast topped with 2 sliced up hardboiled eggs served with a sliced apple or grapefruit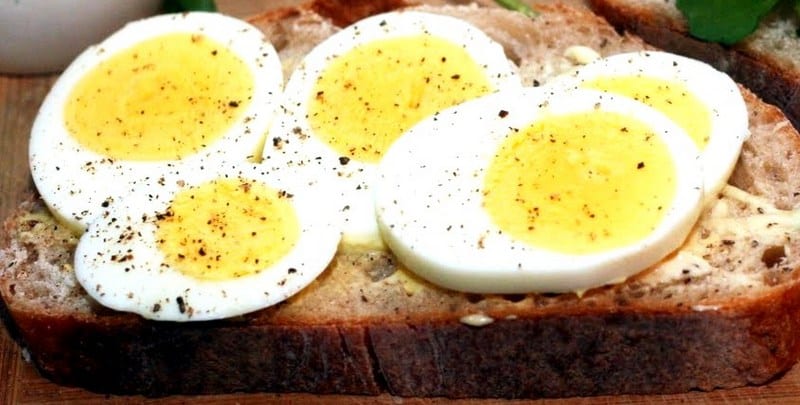 Breakfast Option #6: Whole wheat pita filled with hummus, 1 Tbsp fat free feta, arugula, sliced tomato, sliced red onion, and a drizzle of extra virgin olive oil; serve with a side of grapes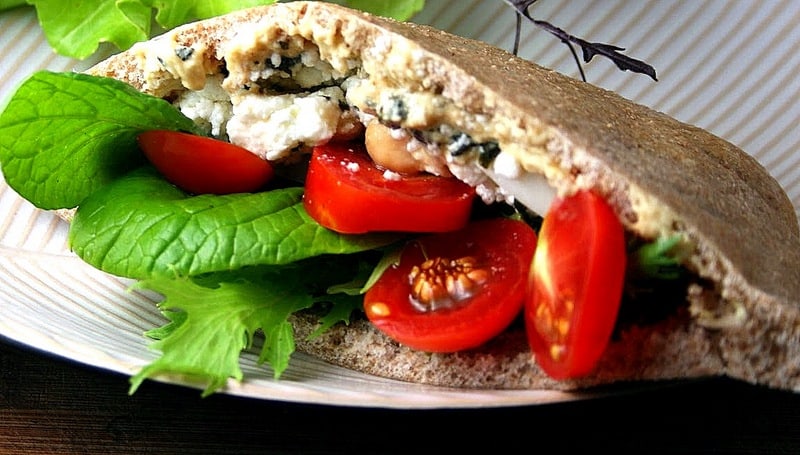 Breakfast Option #7: 1 slice of whole wheat or sprouted grain bread with 1 Tbsp almond or sunflower butter + ½ sliced banana and 1 Tbsp honey drizzled on top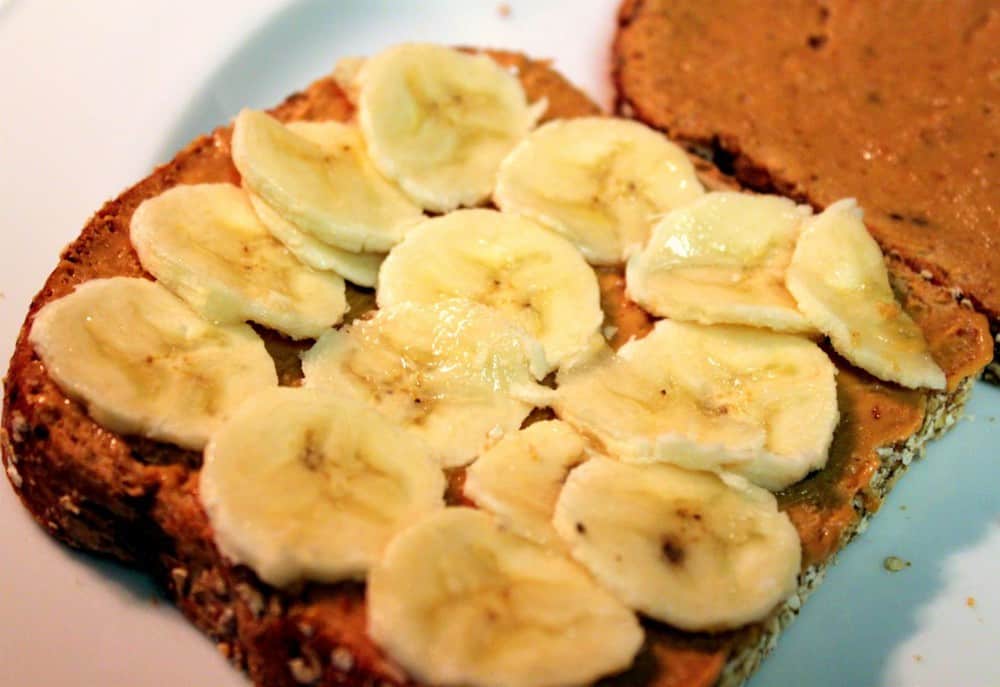 Breakfast Option #8: 1 cup of whole grain cereal like Original Puffins, Kashi Heart to Heart or Fiber One with 1 cup 1% milk or 1 cup unsweetened almond milk or 1 cup unsweetened soy milk. Top with bananas and/or blueberries.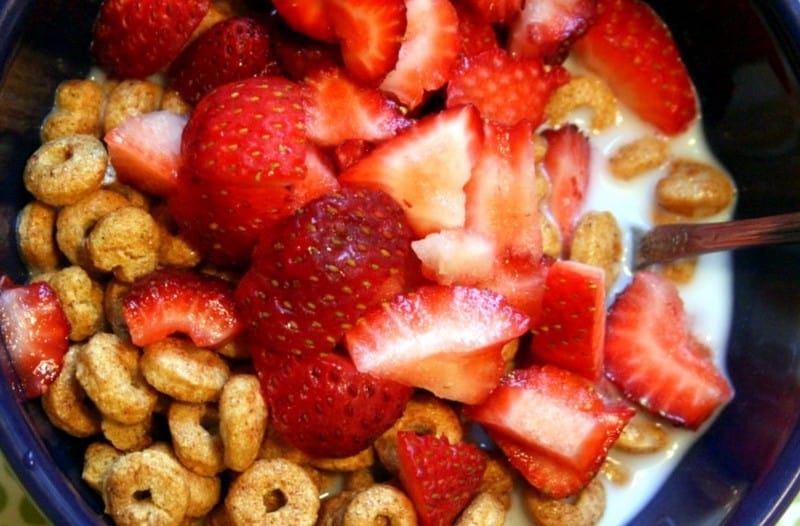 75 responses to "8 Quick and Easy Breakfast Recipes"