21 Quick and Easy Vegetarian Breakfast Recipes
This post may contain affiliate links. As an Amazon Associate, I earn from qualifying purchases. Please read my disclosure.
These 21 quick and easy vegetarian breakfast recipes will come to the rescue when you lack breakfast inspiration. From oats, to parfaits, and scrambles, these recipes are sure to please everyone!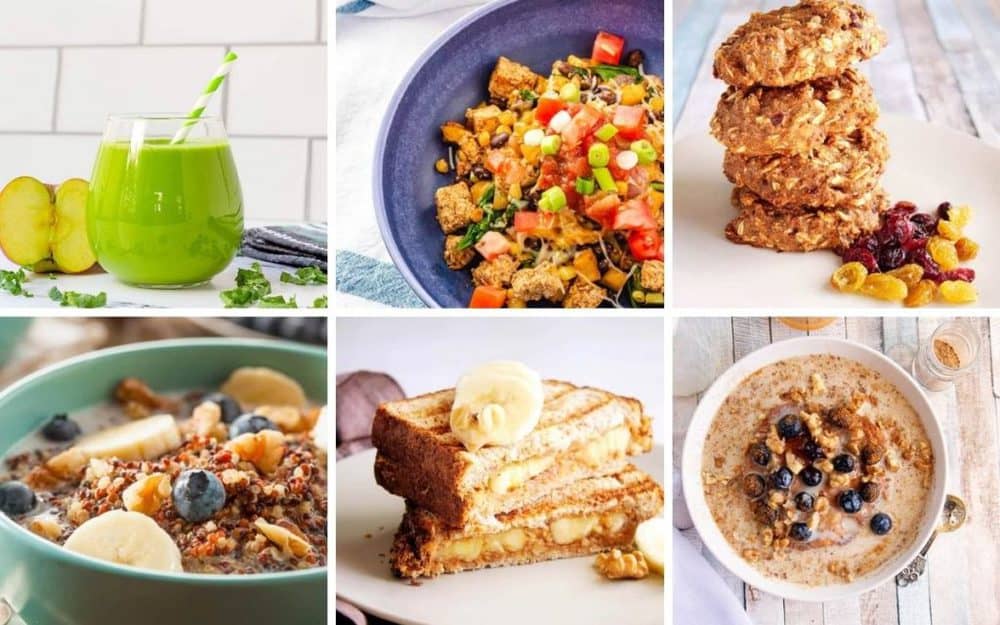 Breakfast is the most important meal of the day, and can also be the most delicious meal of the day! But, oftentimes it's overlooked, eaten on the fly, or replaced with a can of soda.
When you're following a vegetarian diet, finding simple and delicious vegetarian breakfast ideas can be a challenge! Especially, when you're looking for healthy options.
I always eat a healthy vegetarian breakfast but I'm definitely a creature of habit, oatmeal being my go-to breakfast of choice.
And while I do eat breakfast every day, I also love sleep. So on those days where eating breakfast conflicts with getting more sleep, it's a hard choice to make!
When I was in college, breakfast would spill over into lunch and everything would sort of blend together.
When I was working in consulting and traveling all the time, a healthy breakfast was hard to come by because I didn't have a kitchen at my disposal (hotel rooms usually don't).
Then as I had kids, the challenge of getting everyone ready, and feeding more than myself, was a whole new challenge I hadn't anticipated!
As a result, I came up with these 21 quick and easy vegetarian breakfast recipes.
These options have made breakfast interesting, inventive and even gourmet, without taking more than 20 minutes to make in the morning.
I hope you enjoy them as much as I do! And for those of you who don't like a sweet(ish) breakfast, there are savory options here for you too.
What Can Vegetarians Eat For Breakfast?
So often we think of eggs, bacon, and sausage with a side of hash browns and buttered toast. That's far from a healthy way to start the day, and it's certainly not vegetarian!
What do vegetarians eat for breakfast? There are so many options when it comes to vegetarian breakfast recipes you can try!
French Toast
Pancakes
Scrambles
Hashes
Smoothies
Oatmeal
Granola
Smoothie Bowls
Yogurt and Fruit Parfaits
What Are Some Make Ahead Vegetarian Breakfast Ideas?
When it comes to busy weekday mornings, a quick and nutritious make ahead breakfast is a must! So, what can you make ahead of time?
My go to is overnight oats! They quick and easy to prepare the night before, or you can make a few jars of overnight oats ahead of time to have ready for several mornings.
They are also extremely versatile! Add in your favorite flavors and toppings. Use the fruit, nuts, and seeds you have in your fridge and pantry.
Vegan breakfast cookies also make a super easy grab and go breakfast. Make a large batch on the weekend, and have them at the ready throughout the week!
Add your favorite stir-ins including dried fruit, nuts, and seeds. Keep the sugar low, and use all natural ingredients.
Can Vegetarians Eat Eggs?
Some vegetarians eat eggs, whereas vegans do not. Vegetarians exclude animal meat from their diet. Since eggs are not technically animal meat, they are allowed. People who eat eggs on a vegetarian diet are called ovo-vegetarian.
What Protein Can I Eat Besides Eggs For Breakfast?
There are so many options for plant protein that can be incorporated into most vegetarian breakfast recipes! Here are some of my favorites:
Oats: Oats are high in protein! One hundred grams of oats contains 16.9 grams of protein!
Tofu: Instead of using eggs in your scramble, try tofu! When seasoned well, they taste pretty close to scrambled eggs. One serving of tofu has 10 grams of protein.
Nuts and Nut Butters: Nuts and nut butters are also an excellent source of protein. For example, one serving, or two tablespoons of peanut butter contain 8 grams of protein.
Protein Powders: Adding a scoop of protein powder to your smoothie is a great way to get a boost of protein. One serving of pea protein powder contains 20 grams of protein.
White Beans: For those of you who love a savory vegetarian breakfast, beans can be a great option! White beans taste great when mashed with avocado (for an avocado toast), or thrown into a scramble. 1 cup of white beans has 17 grams of protein.
Quinoa: Quinoa is another grain that you can enjoy like oats in the morning. One cup of cooked quinoa contains 8 grams of plant protein.
What Are Some Low Carb Vegetarian Breakfast Ideas?
If you're following a low carb and vegetarian diet it can be a bit tricky to come up with simple breakfast ideas. So many vegetarian breakfasts are high in carbs such as pancakes, oatmeal, toast, and quick breads.
But finding low carb vegetarian breakfasts ideas is not impossible!
If you eat eggs, opt for egg white scrambles, or omelets. Add lots of veggies, like spinach and tomato to increase the vitamins and minerals.
If you don't eat eggs, you can make a high protein tofu scramble! This can easily be done by adding spices, and topping with beans and vegetables for added protein and nutrients.
Smoothies make another delicious and easy high protein breakfast. Adding a scoop of your favorite vegetarian protein powder can increase your protein intake by 25 grams! Use low carb vegetables, and limit the amount of fruit you add to decrease the sugar and carbs.
21 Healthy Vegetarian Breakfast Recipes
Banana Overnight Oats
Peanut Butter Banana Overnight Oats are so delicious they taste like dessert. This easy to grab and go breakfast is packed with nutritious ingredients like steel-cut oats, yogurt, nut butter, flaxseed, fruit, cinnamon, and nuts. Prep time is just 5 minutes the night before, making this the perfect breakfast for busy mornings!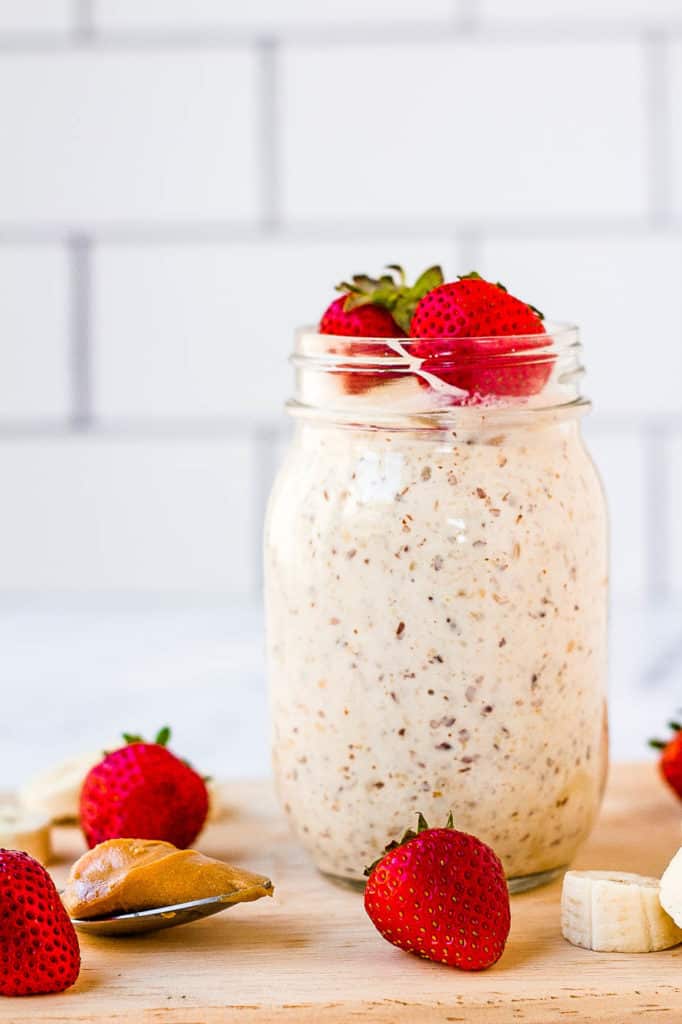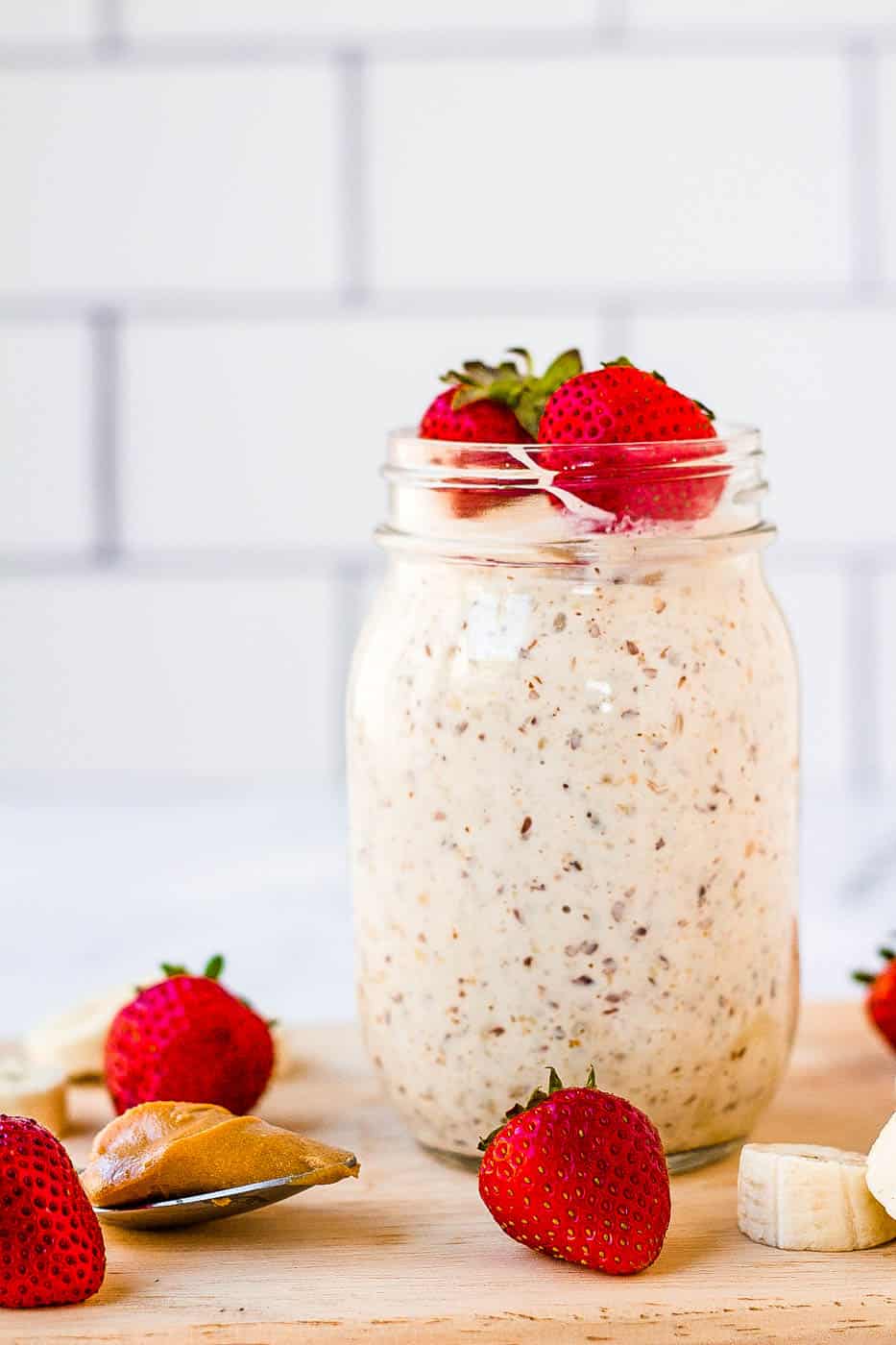 Southwestern Tofu Scramble
This incredible Tofu Scramble is loaded with lots of healthy veggies, beans, warm spices, and cheese. It's the perfect 30-minute breakfast, brunch or dinner idea that the whole family will love. If you're looking for a vegan friendly alternative to scrambled eggs, or easy vegetarian breakfast ideas, this tofu scramble is for you!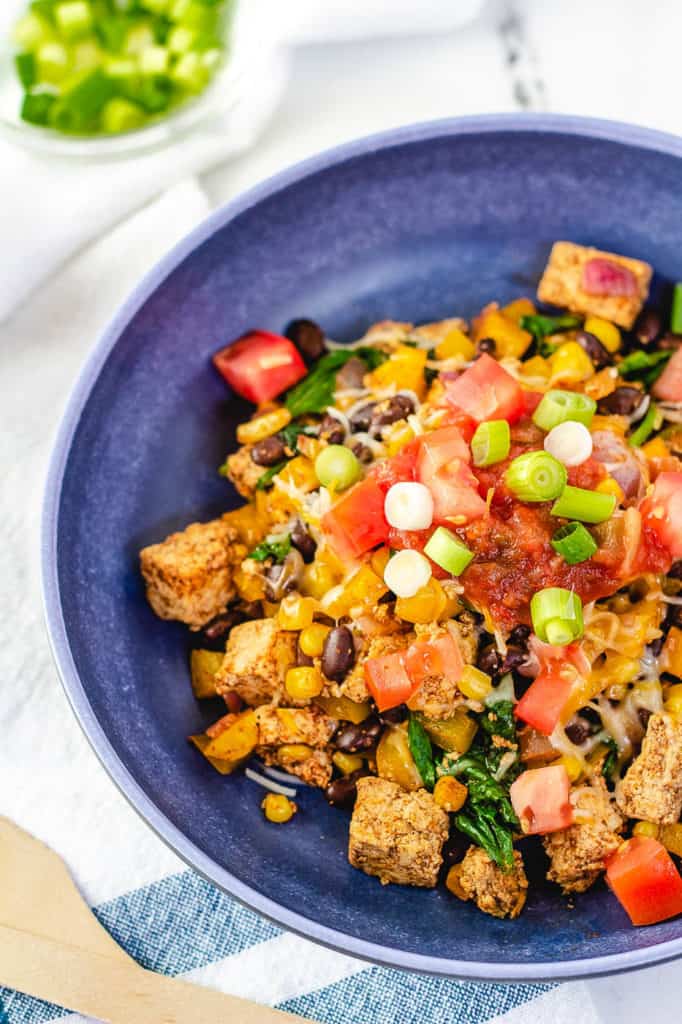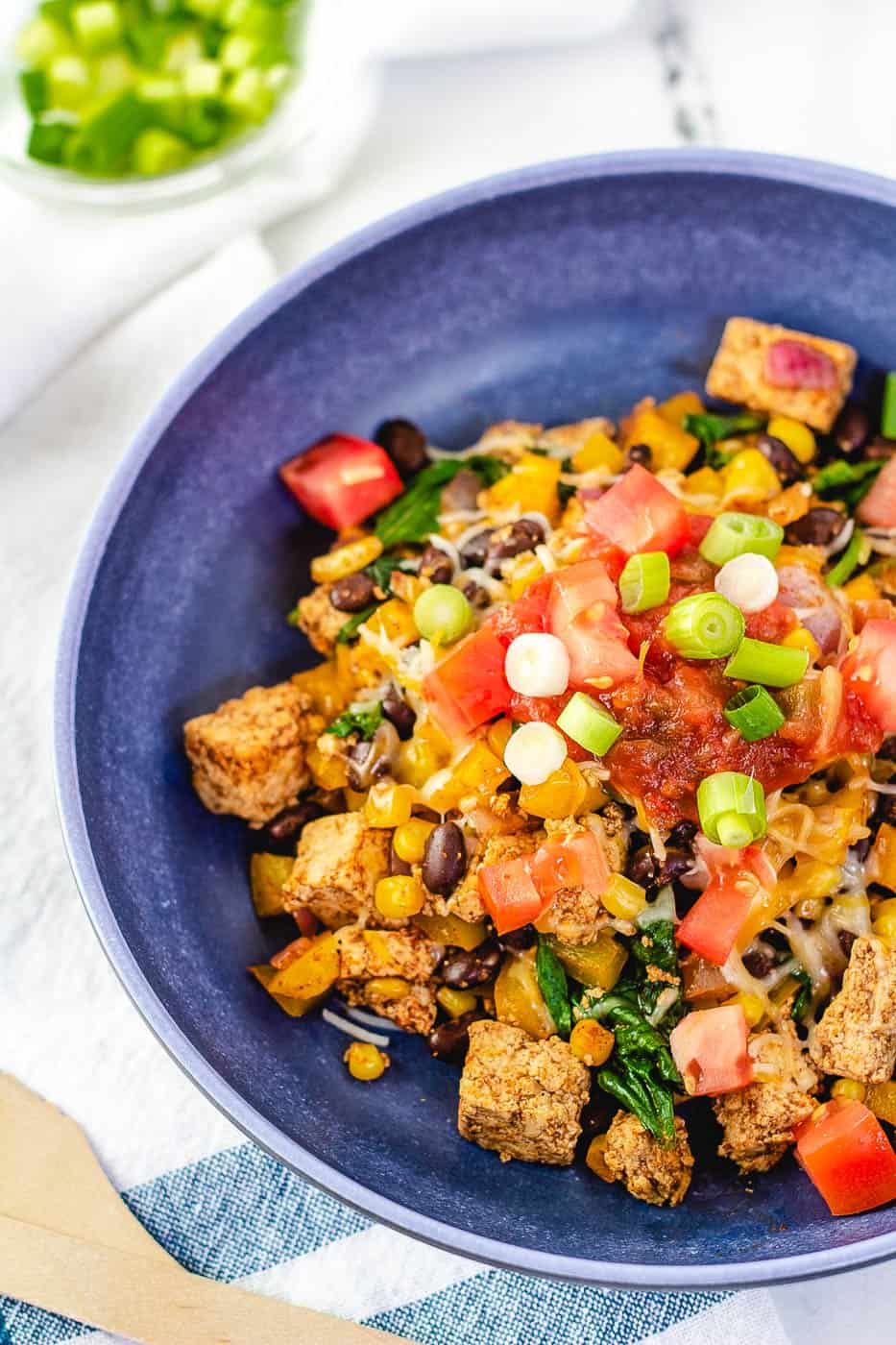 Kale Smoothie
Give yourself a burst of energy in the morning by starting your day with this five ingredient Kale Smoothie. The flavorful combination of pears, apples, kale, almond butter, and almond milk is perfectly sweet, super satisfying, and kid-friendly too!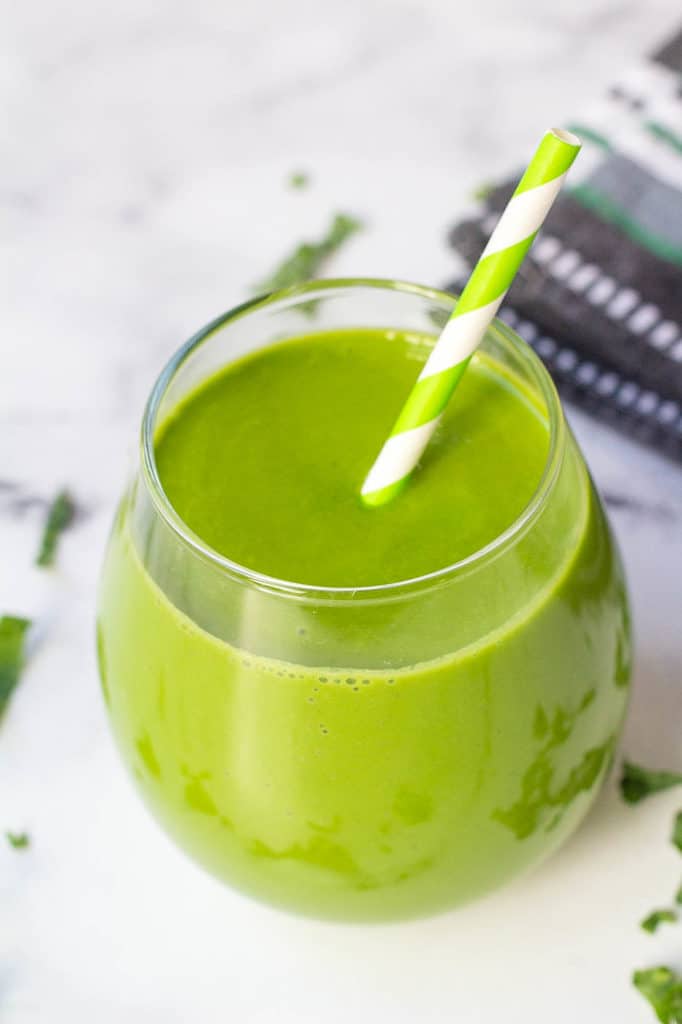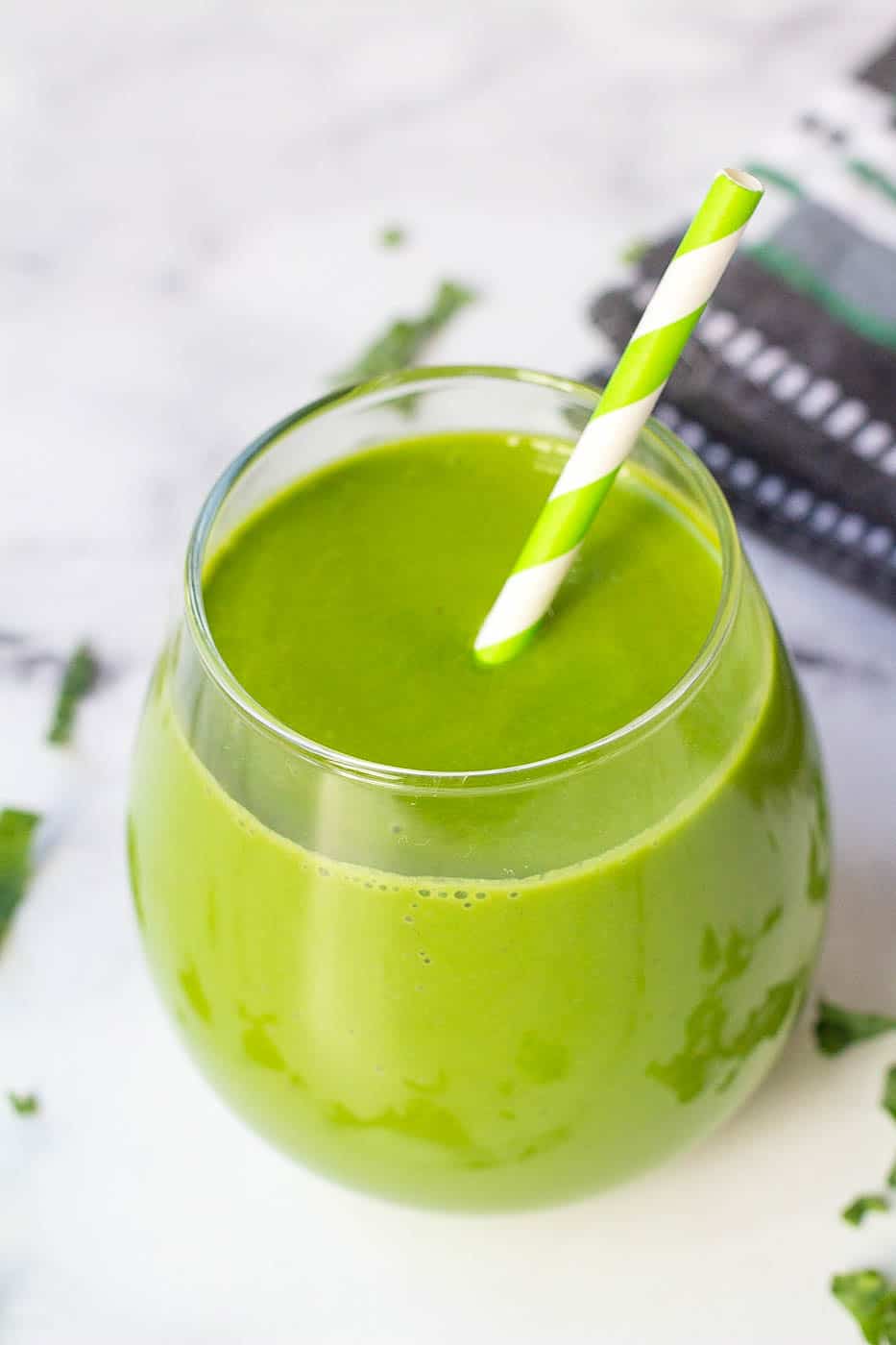 Pumpkin Spice Oatmeal with Berries
This Easy Pumpkin Spice Oatmeal is a delicious and healthy breakfast that can be made on the stove top or in the microwave. Ready in under 20 minutes, kid-friendly, easily made vegan or gluten-free — the perfect start to a fall day!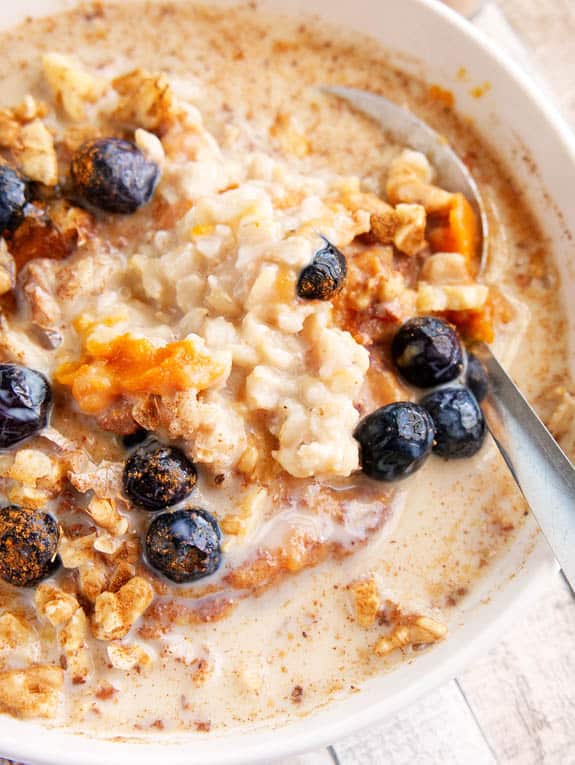 Banana Peach Smoothie
This kid-friendly Banana Peach Smoothie takes just 5 minutes to make! It's perfect for busy mornings or when you need a mid-afternoon pick me up. A healthy and tasty drink that's great for the whole family!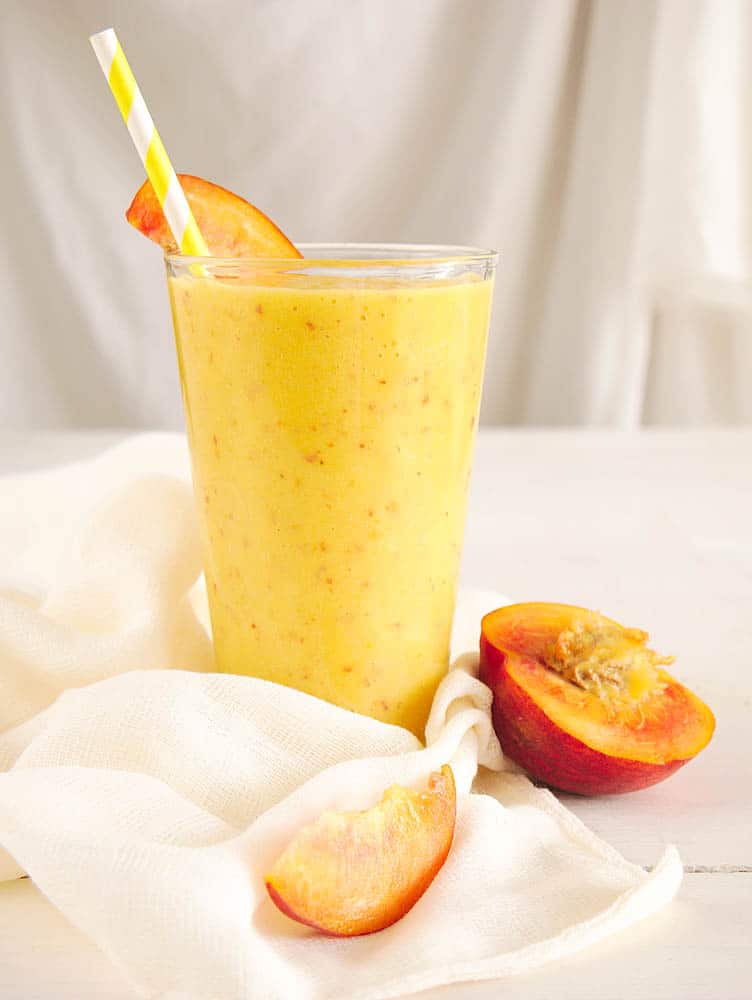 Quinoa Oatmeal with Berries
This Warm Berry Quinoa Oatmeal is a great way to start the day with added fiber, protein, the berries and honey give it natural sweetness, and the pecans and walnuts a nice crunch.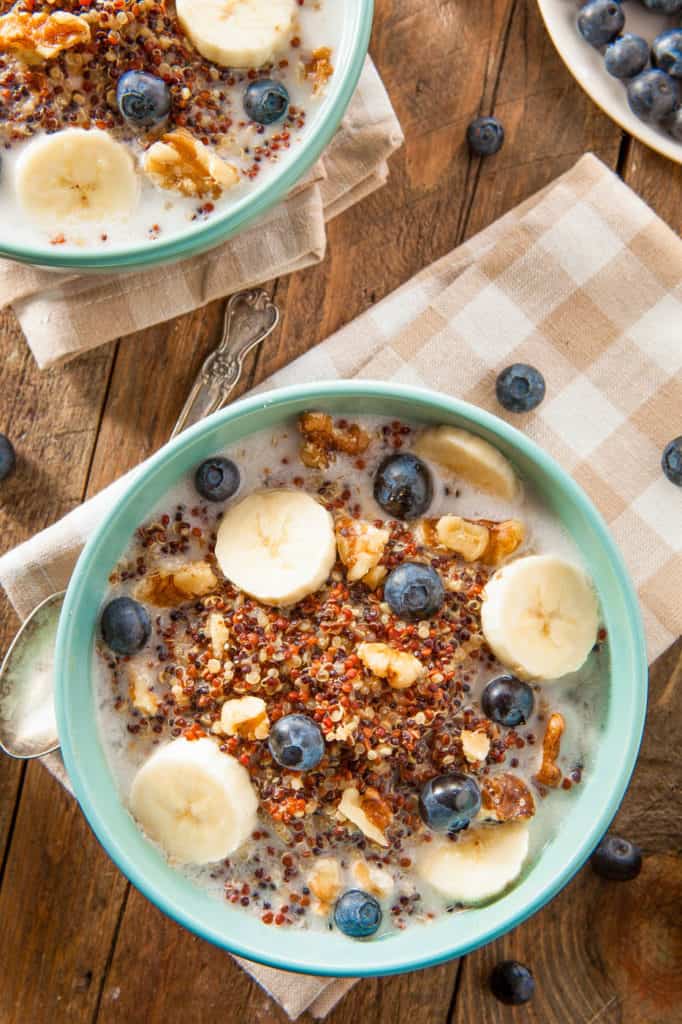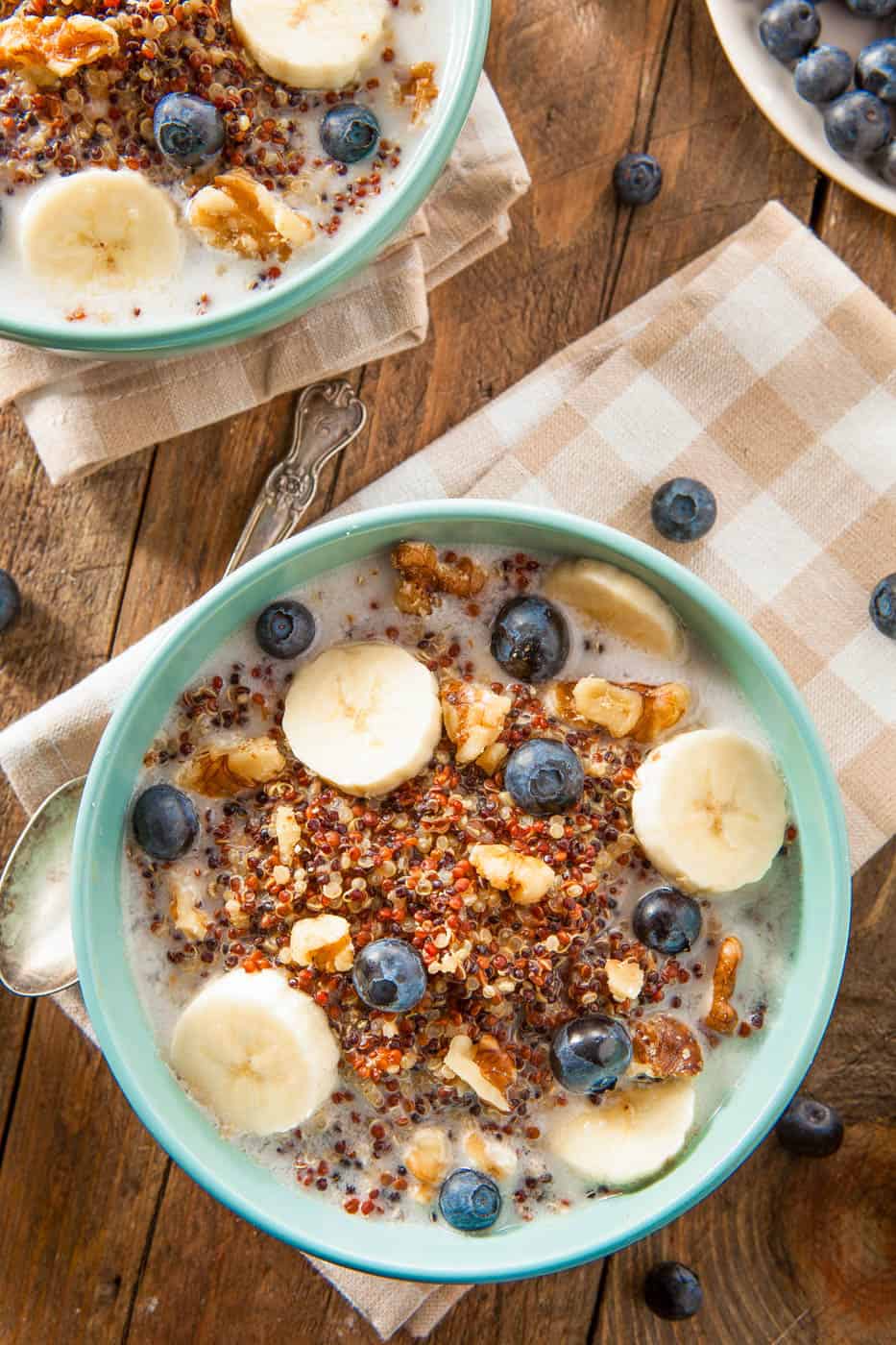 Healthy Pancakes with Oats and Sprouted Wheat
These healthy pancakes made with oats and sprouted wheat are light, fluffy, slightly sweet, and so good for you! The combination of the two whole grain flours helps keep you full much longer than white flour thanks to their fiber and protein. Kid-friendly and parent-approved!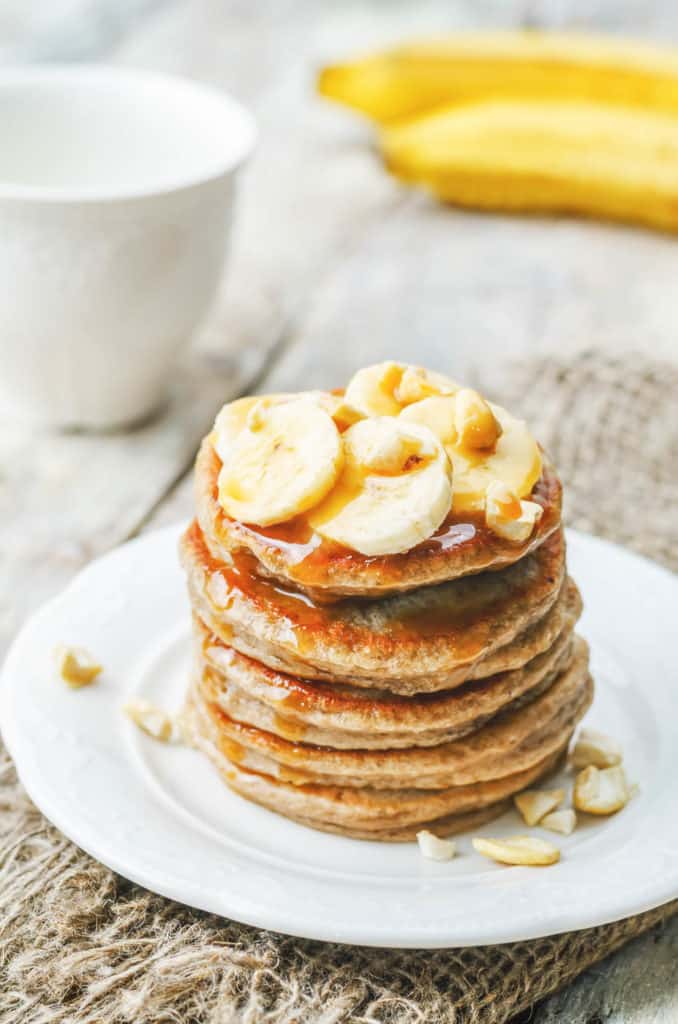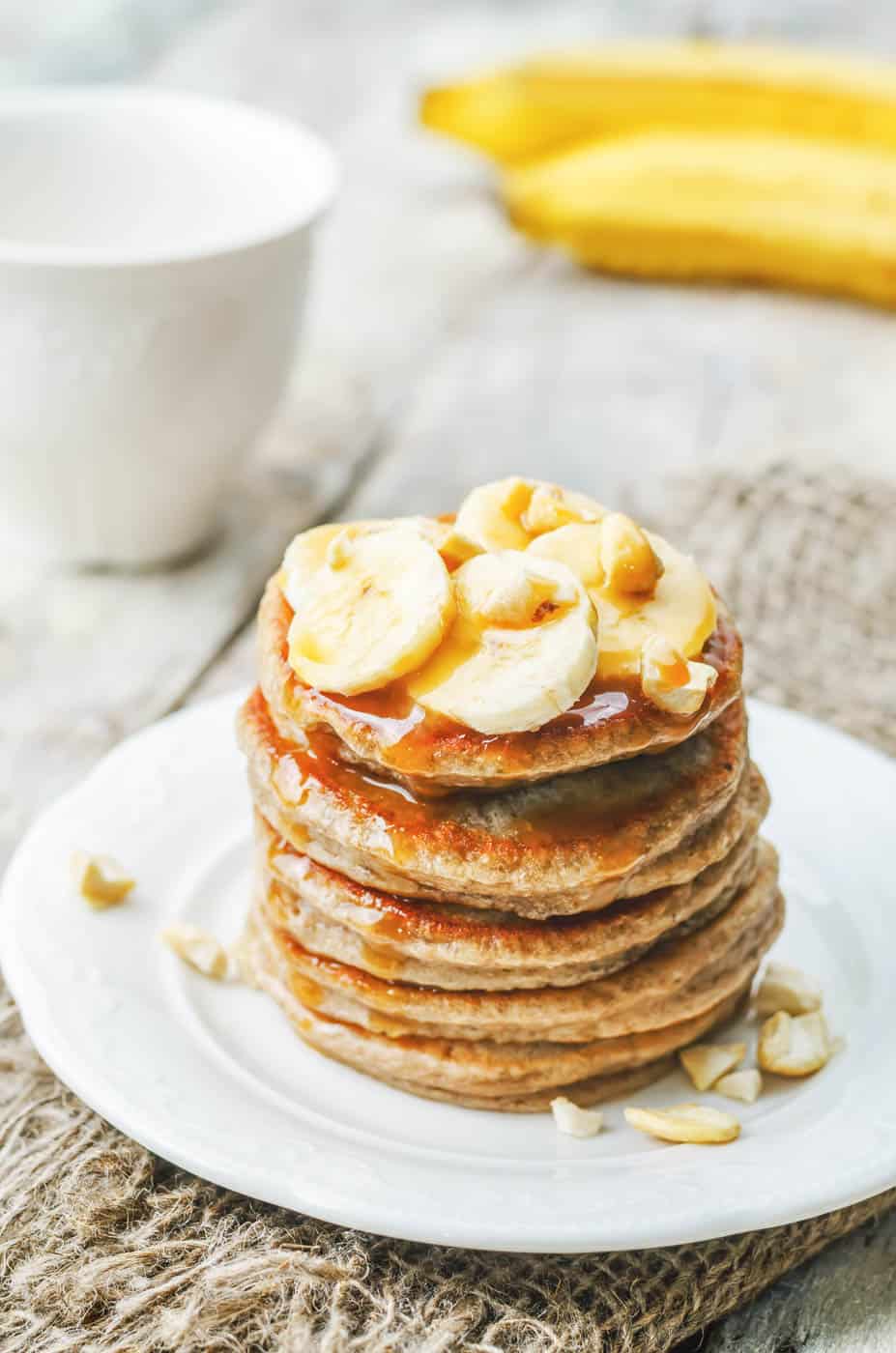 Gourmet Banana Peanut Butter Sandwich
It's time that the humble peanut butter sandwich got a facelift – and a healthy one at that! These grilled banana peanut butter sandwiches are an elevated, gourmet version of a classic, with walnuts and spices for a tasty and nutritious bite. Super kid-friendly, ready in 15 minutes, and a great breakfast option too!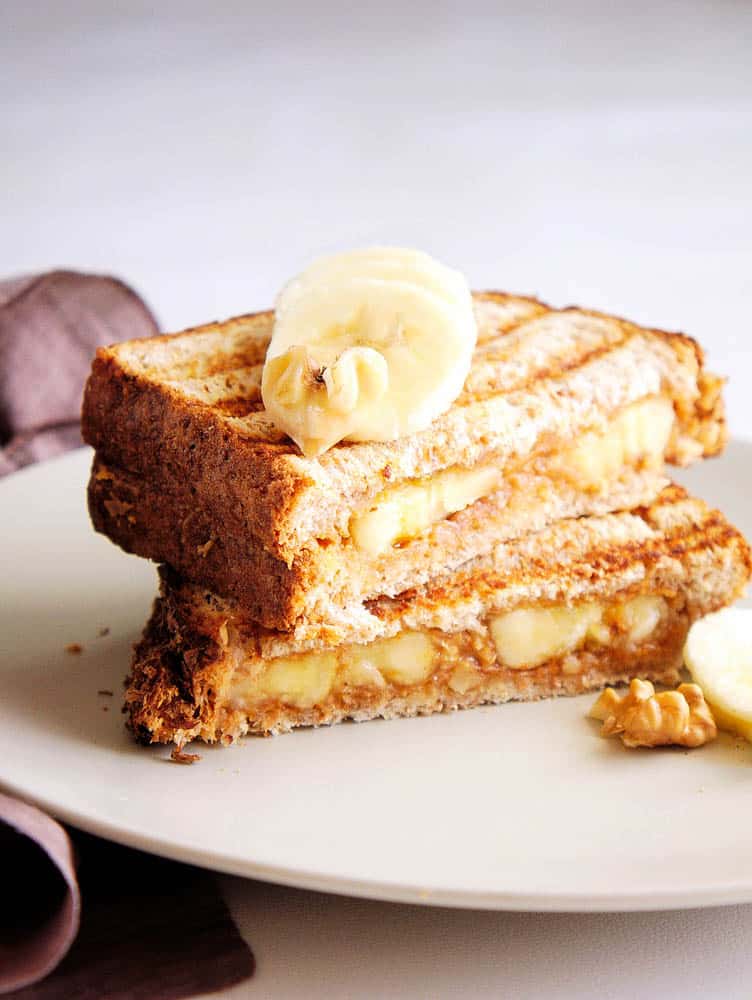 Grab and Go Breakfast Cookies
This healthy vegetarian breakfast recipe for grab and go cookies is perfect to have on hand when you need breakfast in a hurry. Easy to make and packed full of goodness, I'm sure these will become a staple in your home!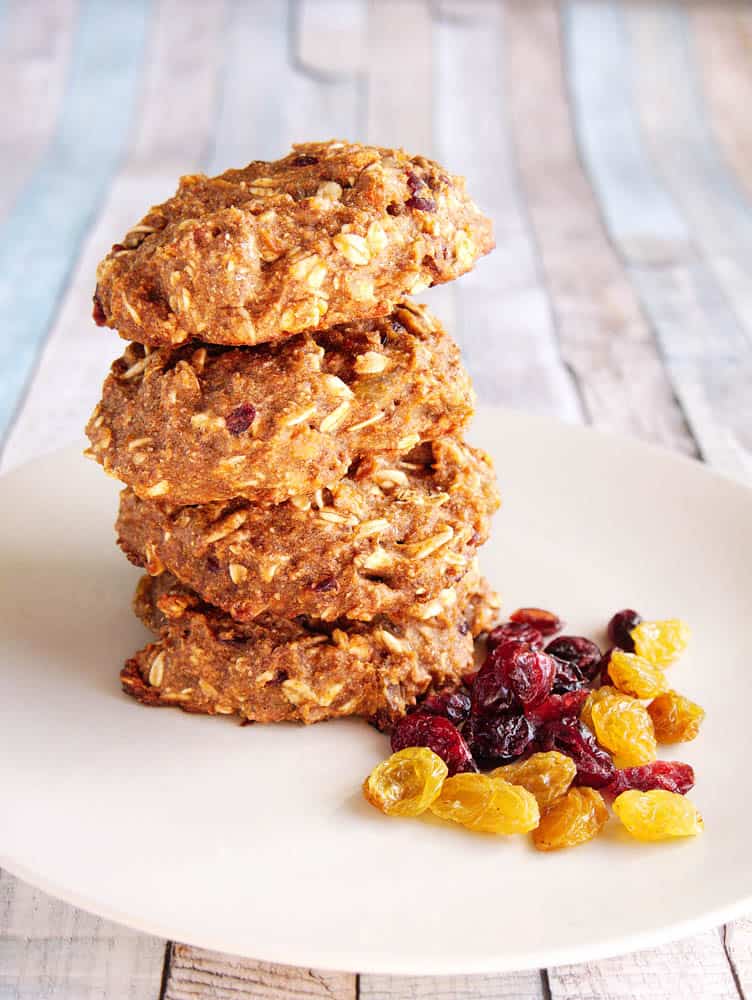 Blueberry Banana Bread
This blueberry bread is moist, tender, and easy to make! It's healthier than traditional versions made with ripe bananas for sweetness, fresh blueberries, rolled oats and cinnamon.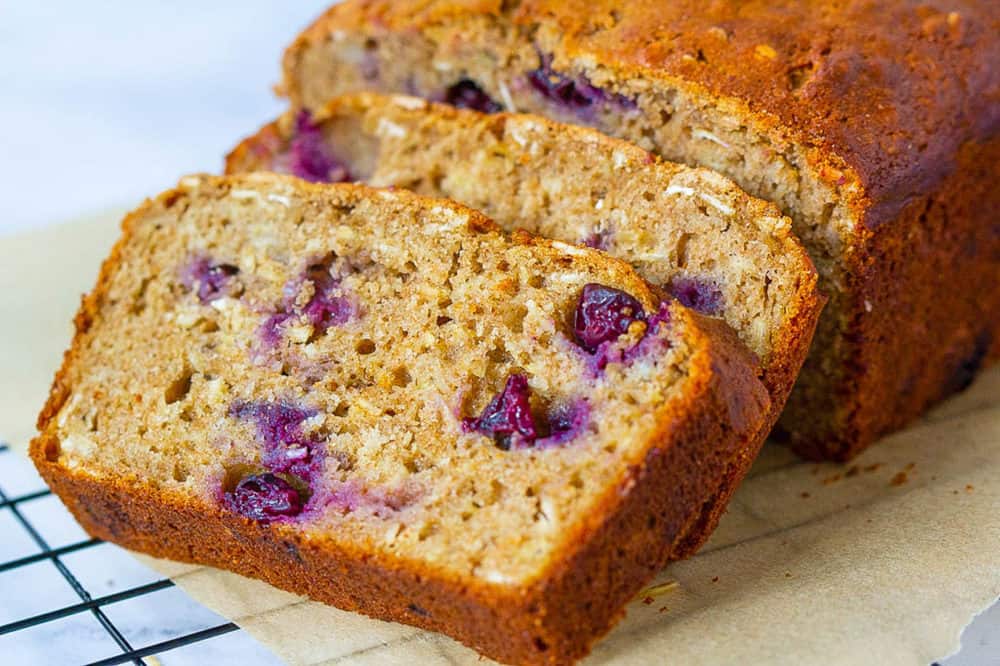 Healthy Sweet Potato Biscuits
These incredible healthy biscuits are the perfect breakfast or side dish. Every bite of these insanely good low calorie biscuits is flaky, slightly sweet, and very similar to a traditional biscuit! An easy, healthy recipe that's delicious and nutritious!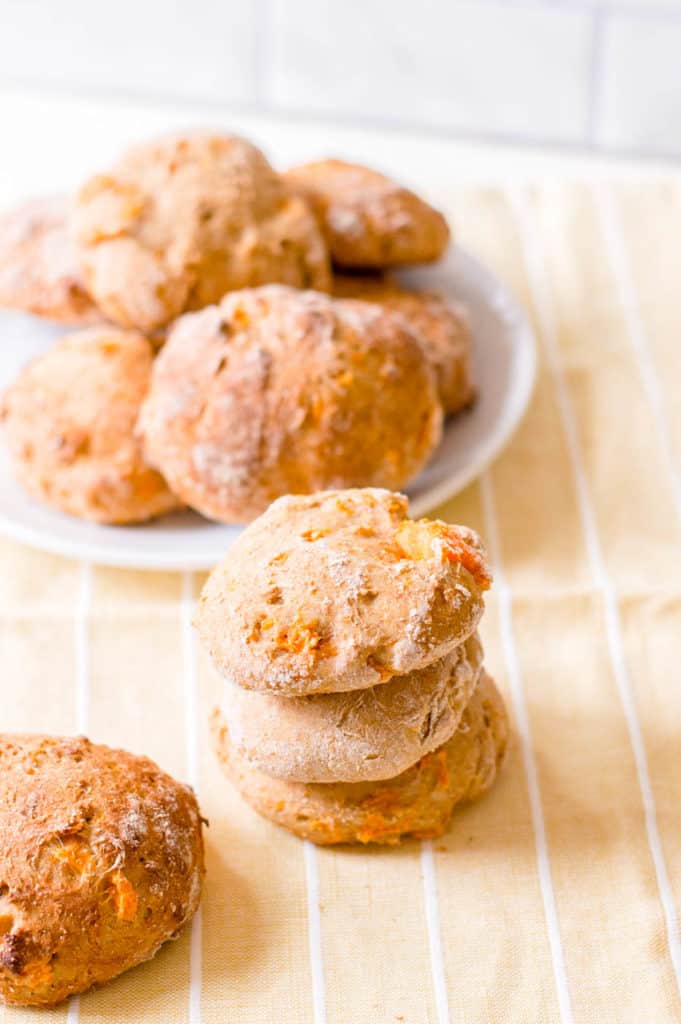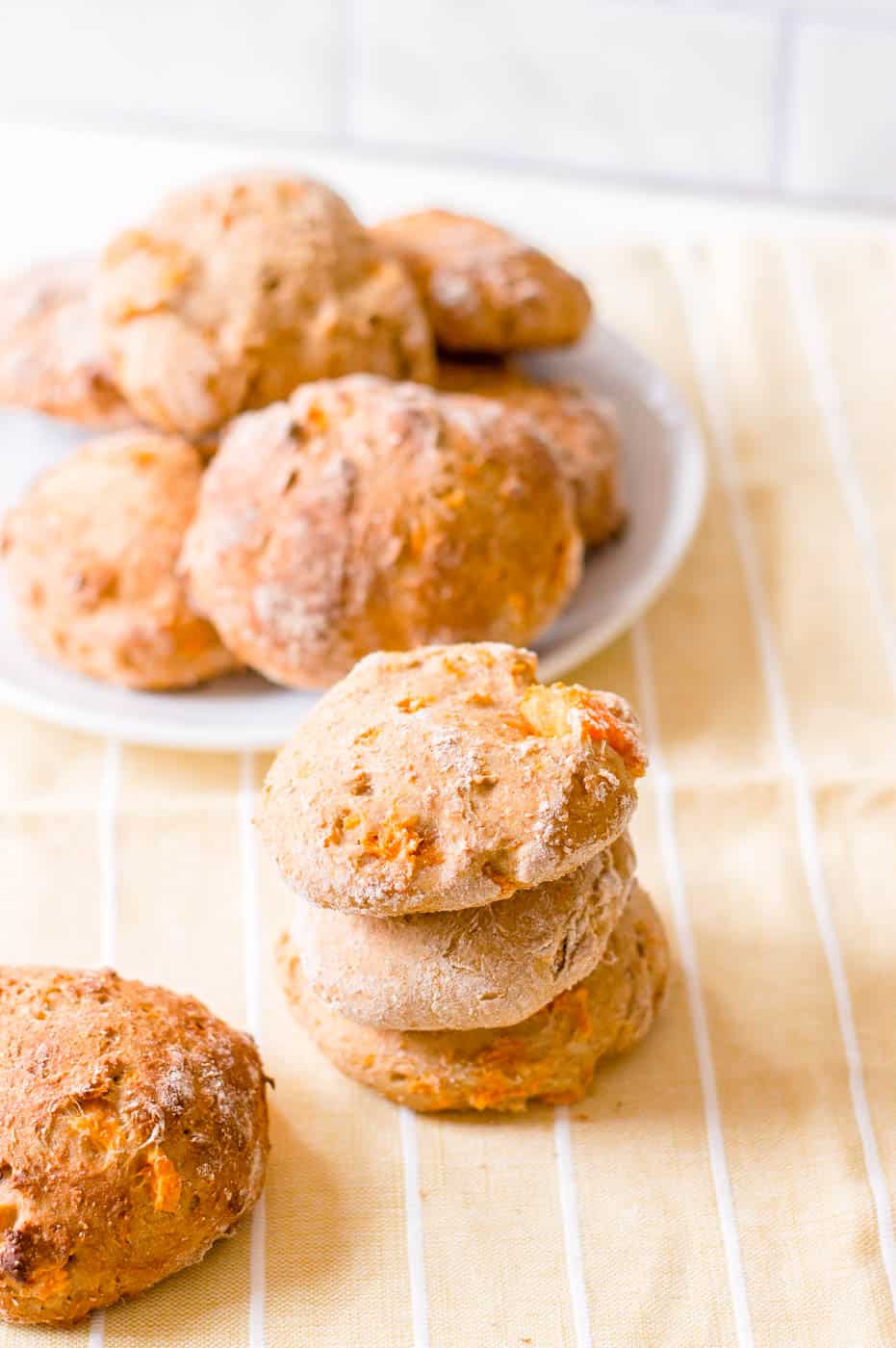 Pumpkin Yogurt Parfaits
These Pumpkin Yogurt Parfaits are incredible, and are just what you need this fall. Old fashioned oats, cinnamon, pumpkin spice, vanilla, pumpkin puree, and honey give you a perfect breakfast, snack or dessert!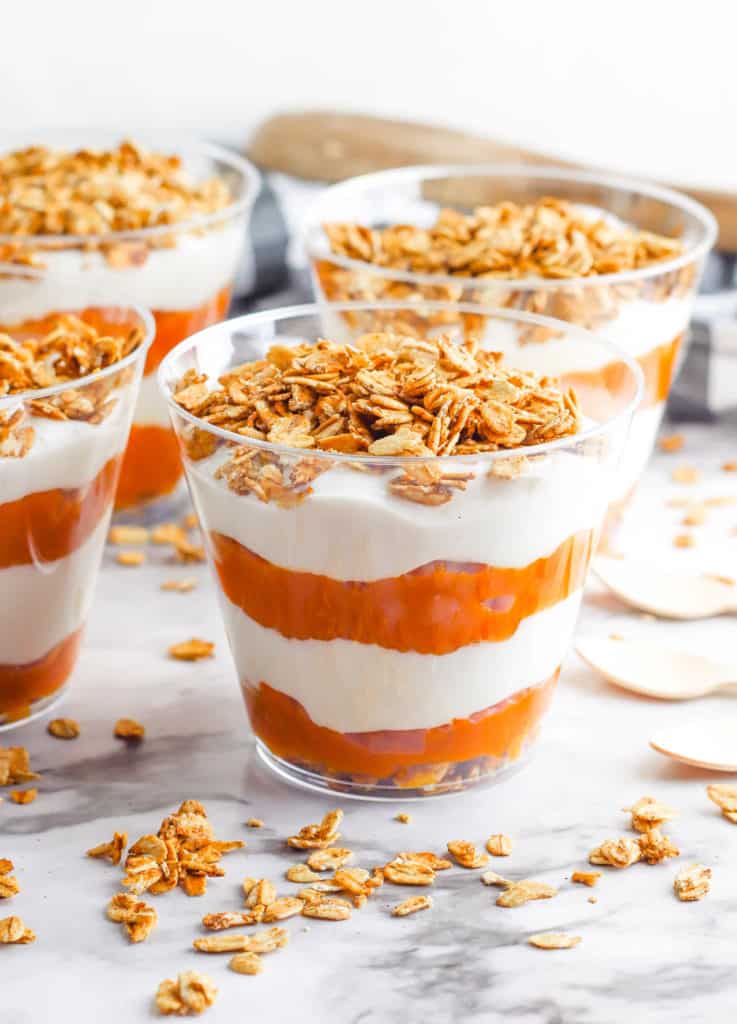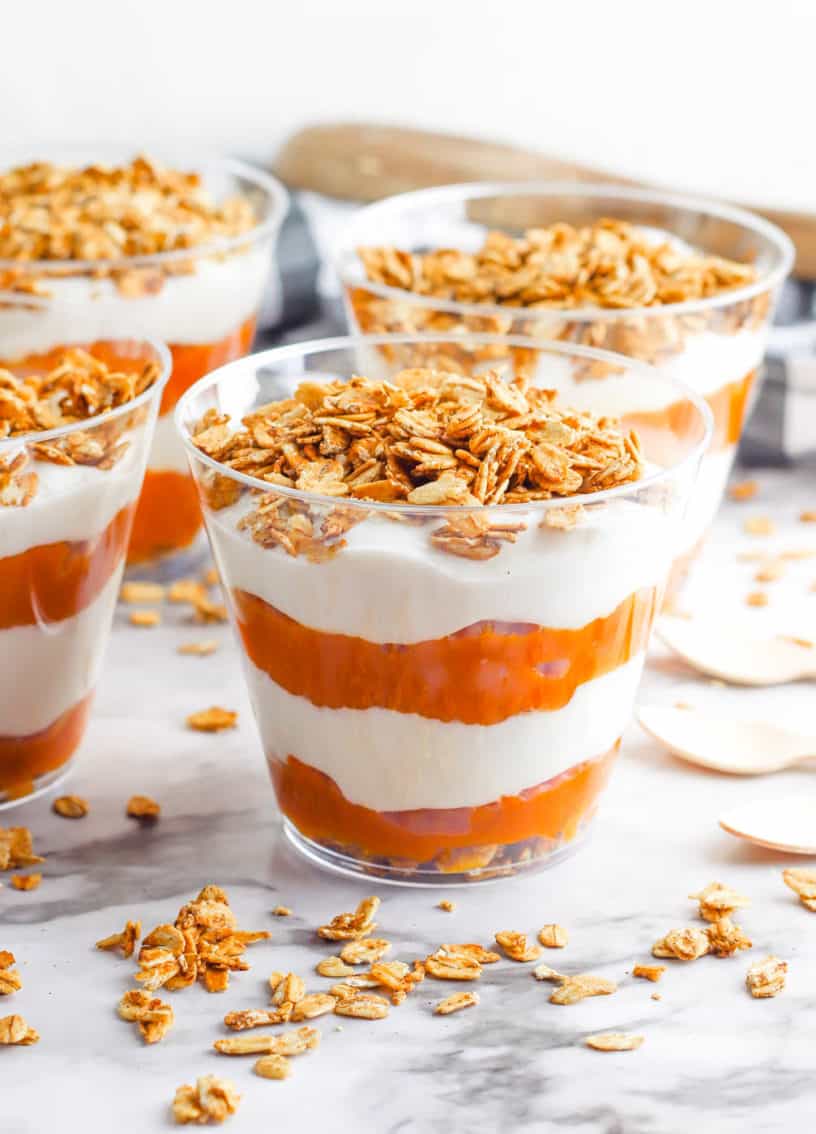 Healthy Flapjacks with Fruit, Nuts, and Seeds
Get your day started right with some homemade Healthy Flapjacks. They are so full of flavor, easy to make, and are the perfect breakfast even on those busy mornings. Vegan, gluten-free, and can be a healthy snack option too!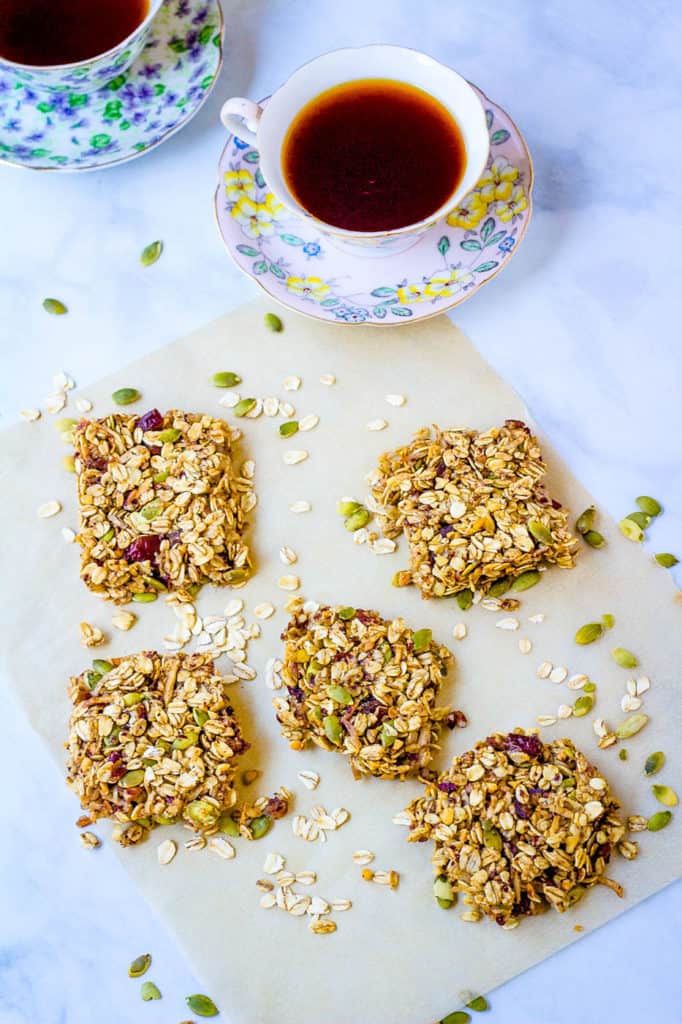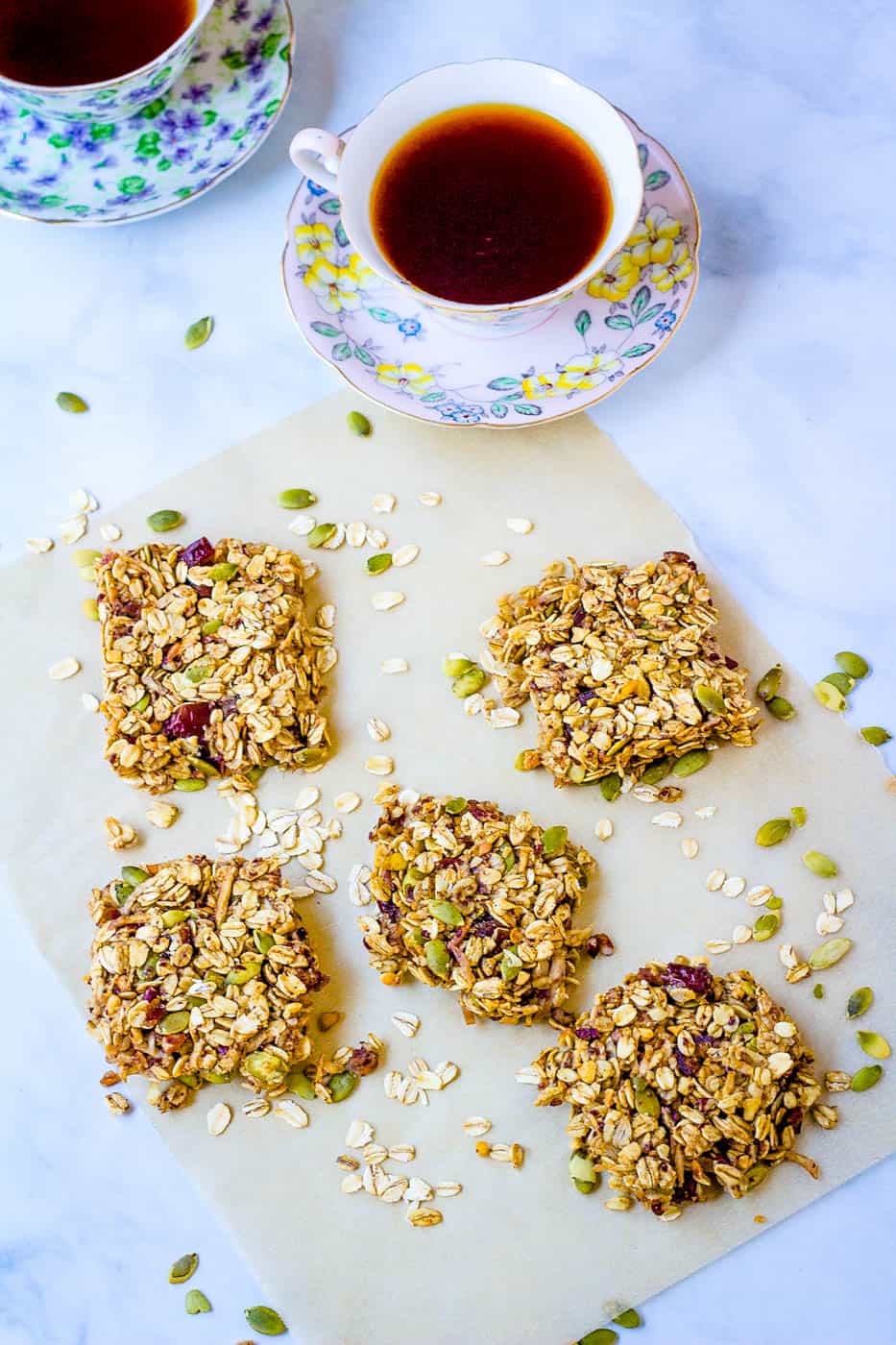 Strawberry and Banana Smoothie
This Strawberry and Banana Smoothie is naturally sweet, filled with fruit, and so simple to make. With just 5 ingredients, you can easily customize this energizing smoothie recipe and be sipping on it in under 5 minutes.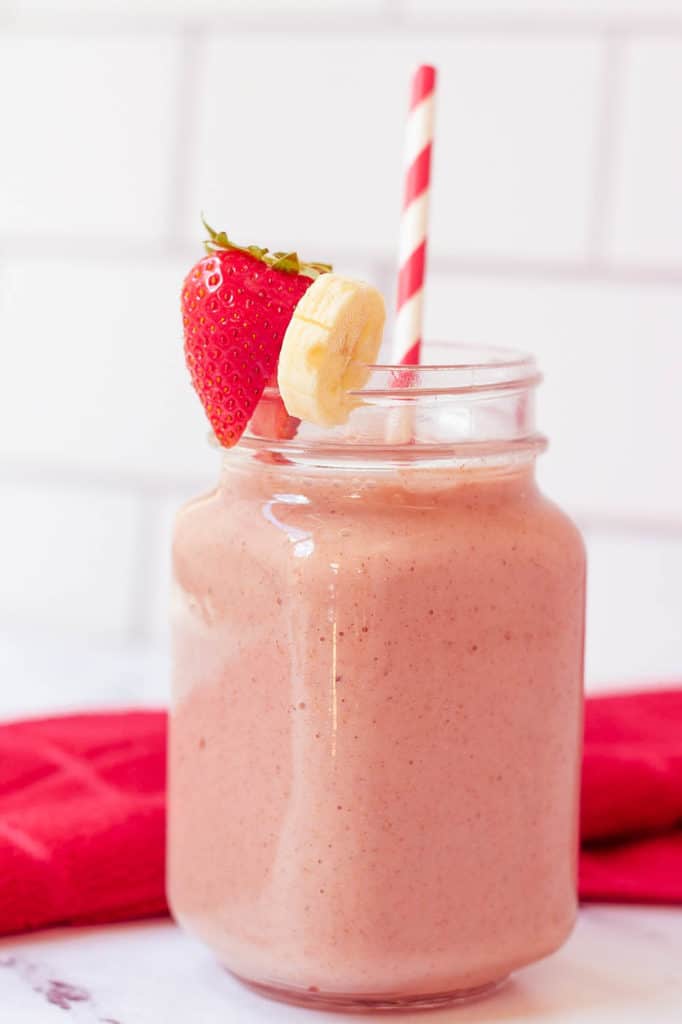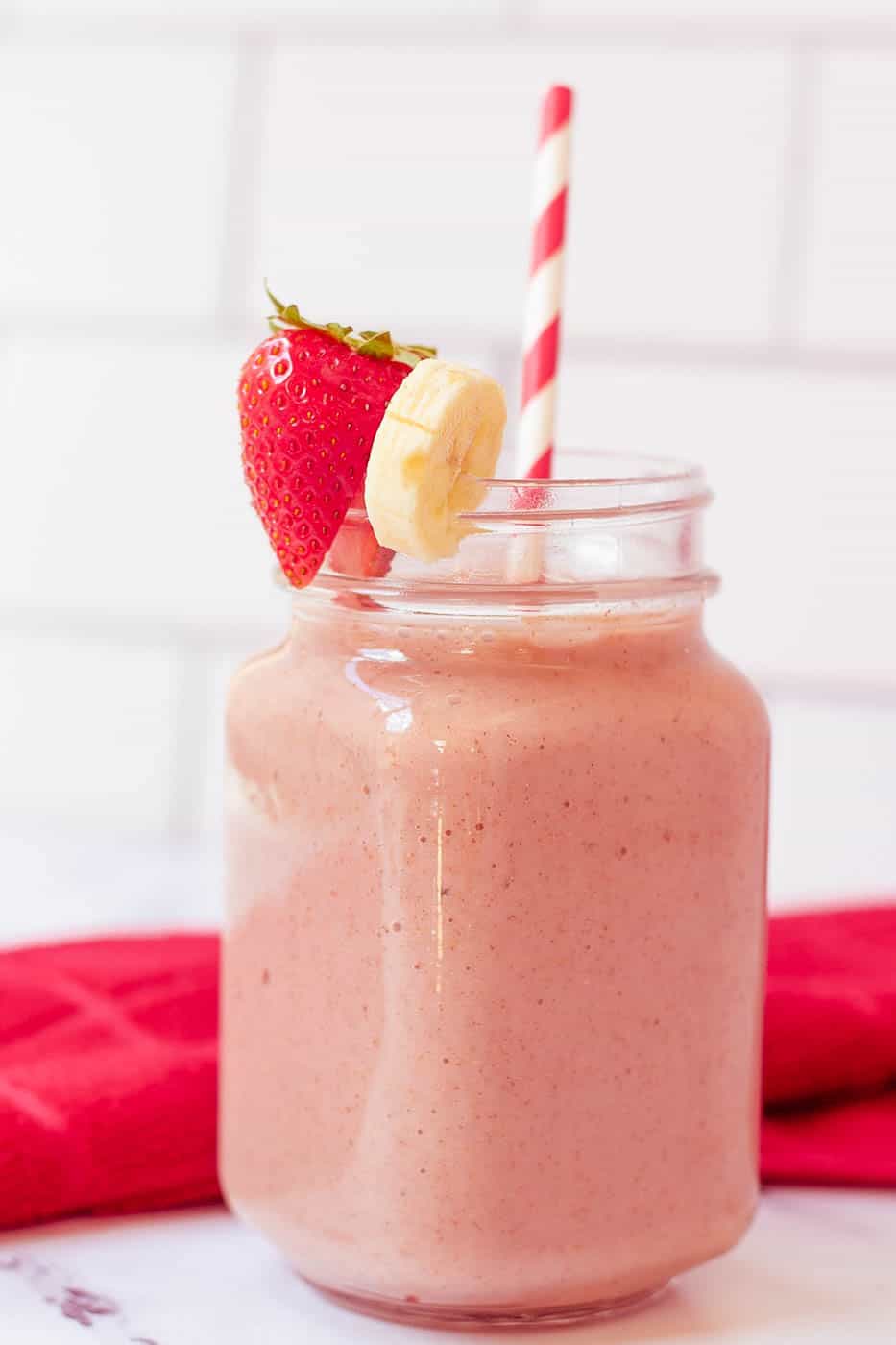 Banana Bread Oatmeal
When you're craving banana bread but want something quicker and healthier, then you've got to give this banana bread oatmeal a try! It has all of the flavors or a sweet moist bread, but rolled into a simple healthy morning oatmeal! It's also vegan and gluten-free!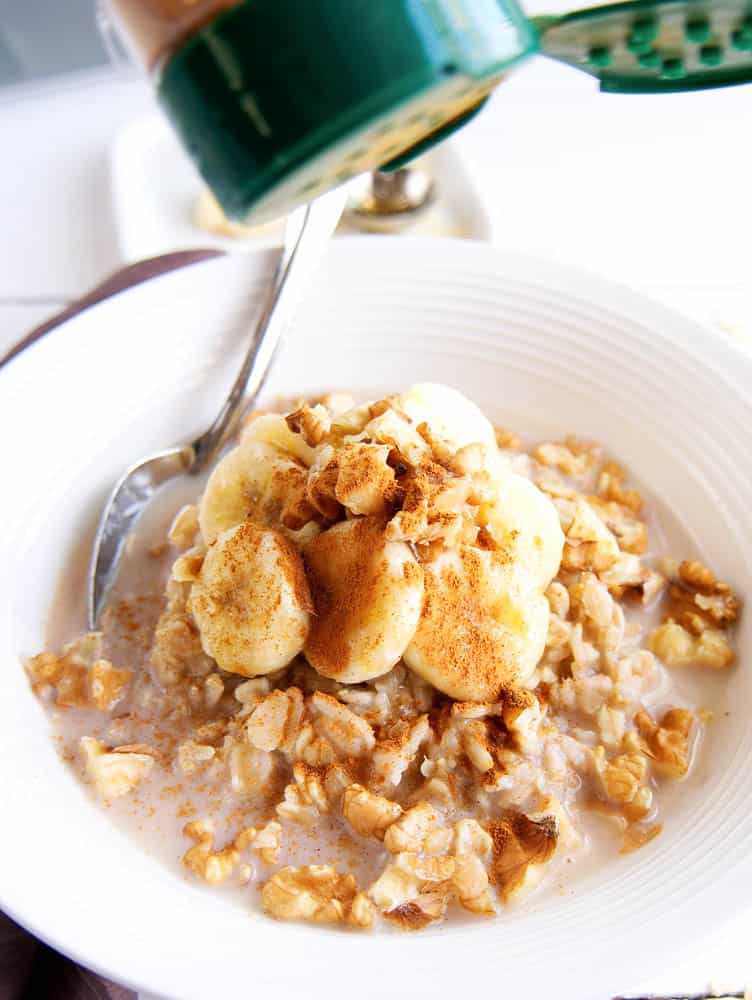 Vegan Pumpkin Scones
These delectable Healthy Vegan Scones with Pumpkin are a delightful addition to any breakfast or brunch! They are filled with all the flavors and aromas of fall and are drizzled in a drool-worthy homemade maple glaze. Ready in 30 minutes and easily made gluten-free too!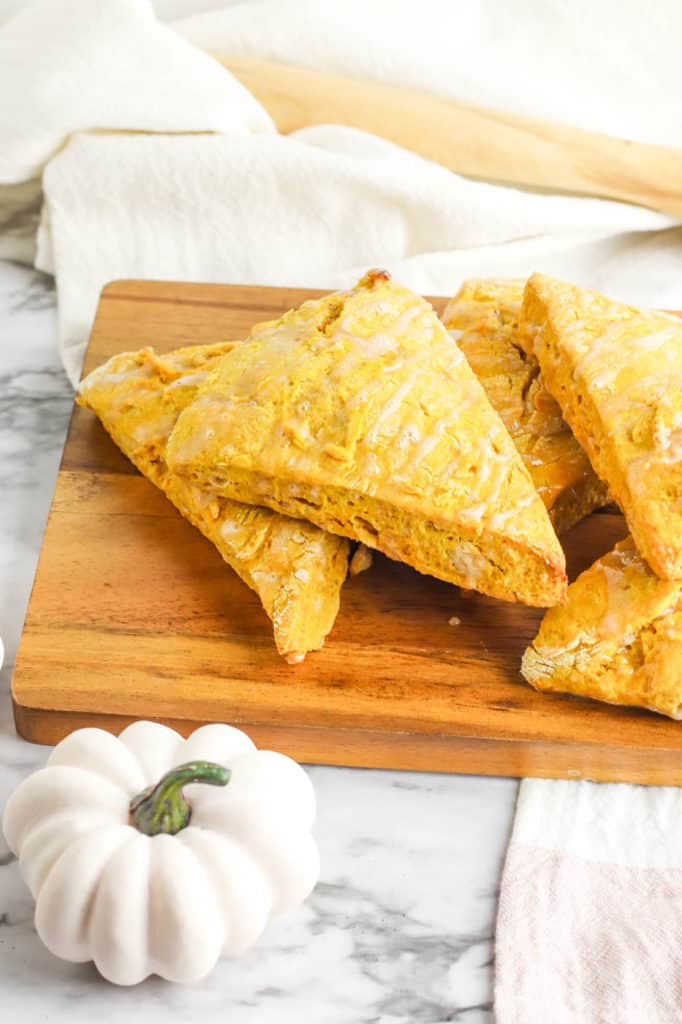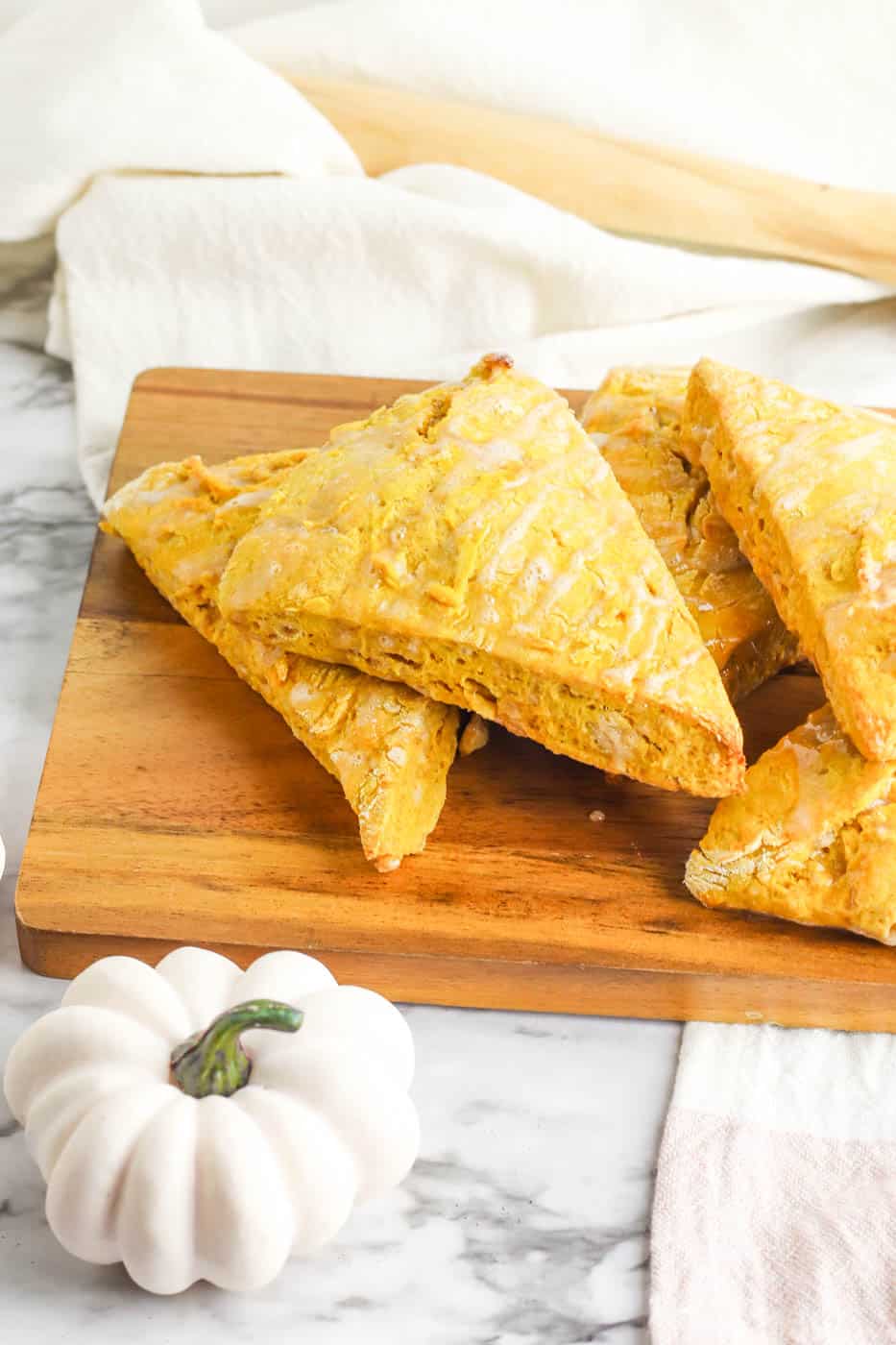 Healthy Chocolate Chip Banana Bread
You don't have to sacrifice great flavor when you make lightened-up baked goods! This simple, healthy, chocolate chip banana bread recipe is super moist and tastes delicious. Kid-friendly, and can be made gluten-free or vegan too!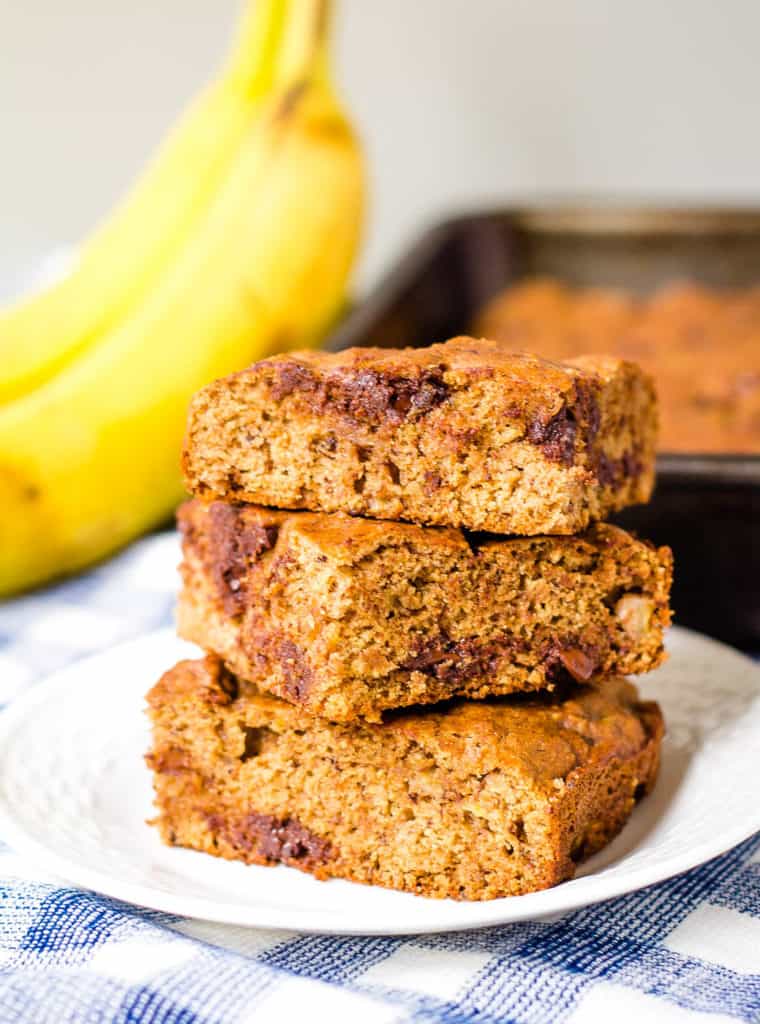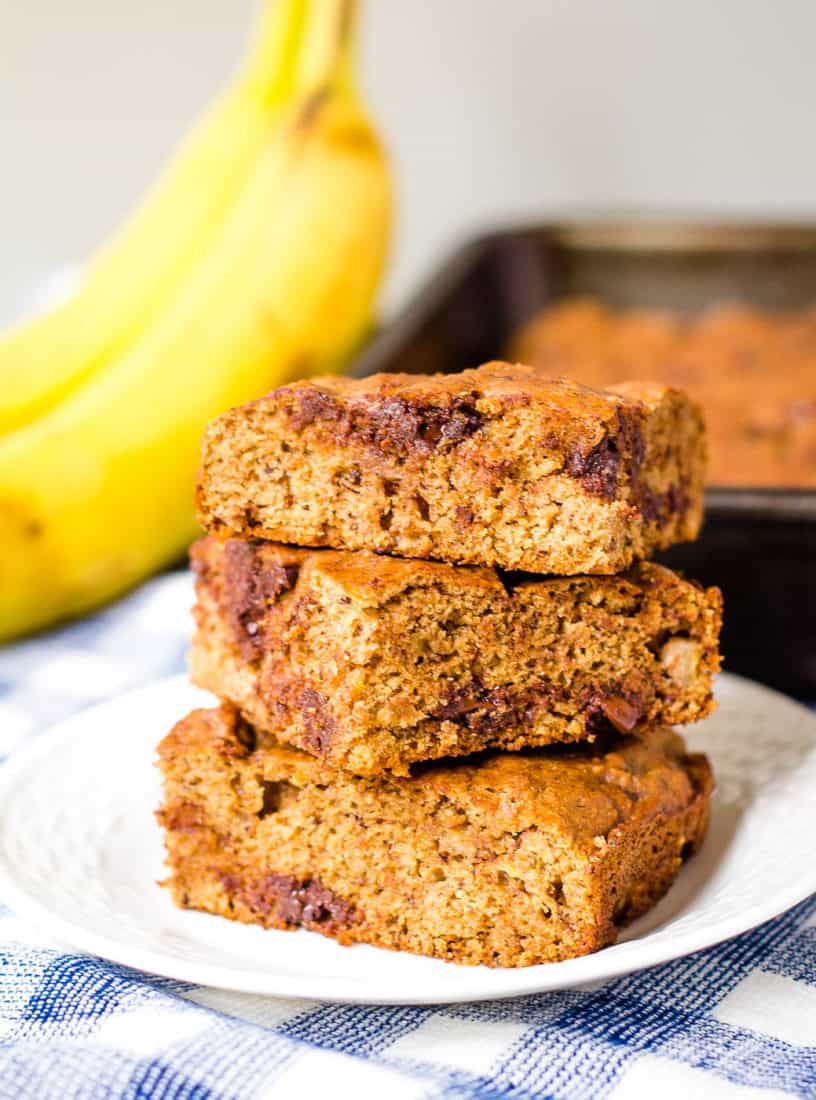 Healthy Cinnamon Rolls
If you've been on the hunt for Healthy Cinnamon Rolls, you have come to the right place. This is the best ever ooey-gooey cinnamon roll recipe! Made with a few healthy swaps, these cinnamon rolls are healthy and comforting, and you'll want to use this recipe time and time again!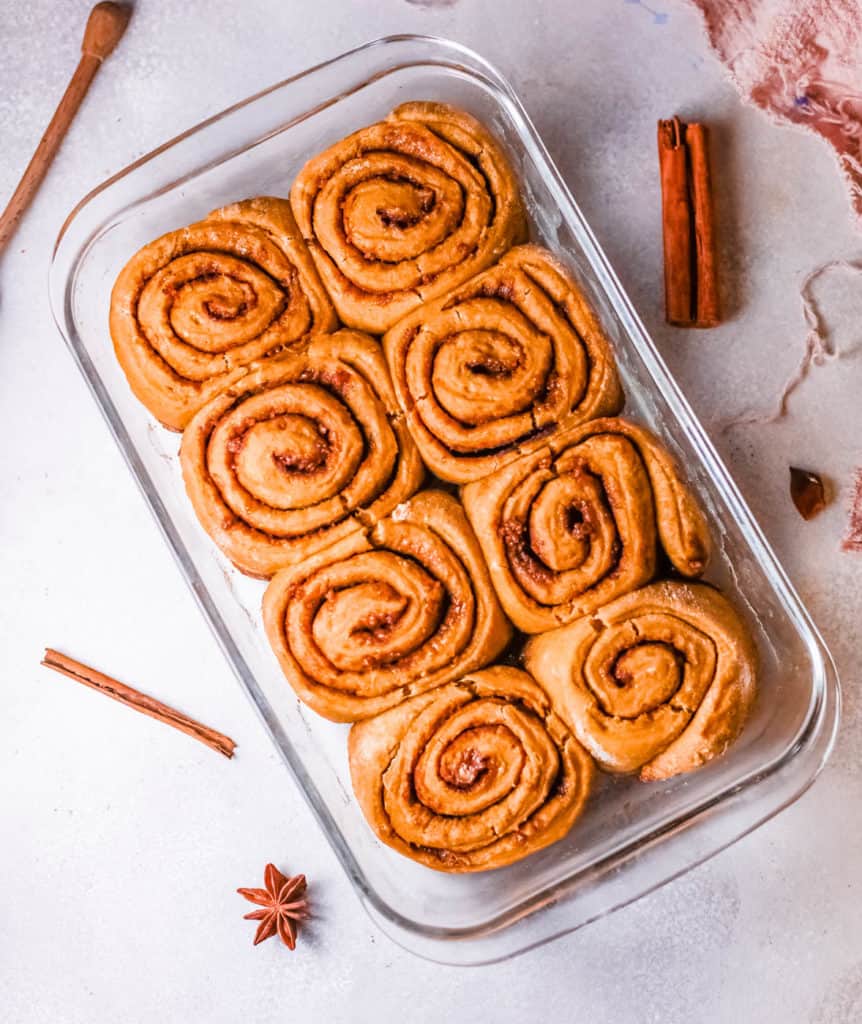 Cinnamon Muffins Filled with Raspberry Jelly
These cinnamon sugar muffins are the perfect treat for brunch, dessert, or an afternoon snack! Made with 100% whole grains and secret healthy swaps, these lightened-up muffins are a recipe the whole family will love.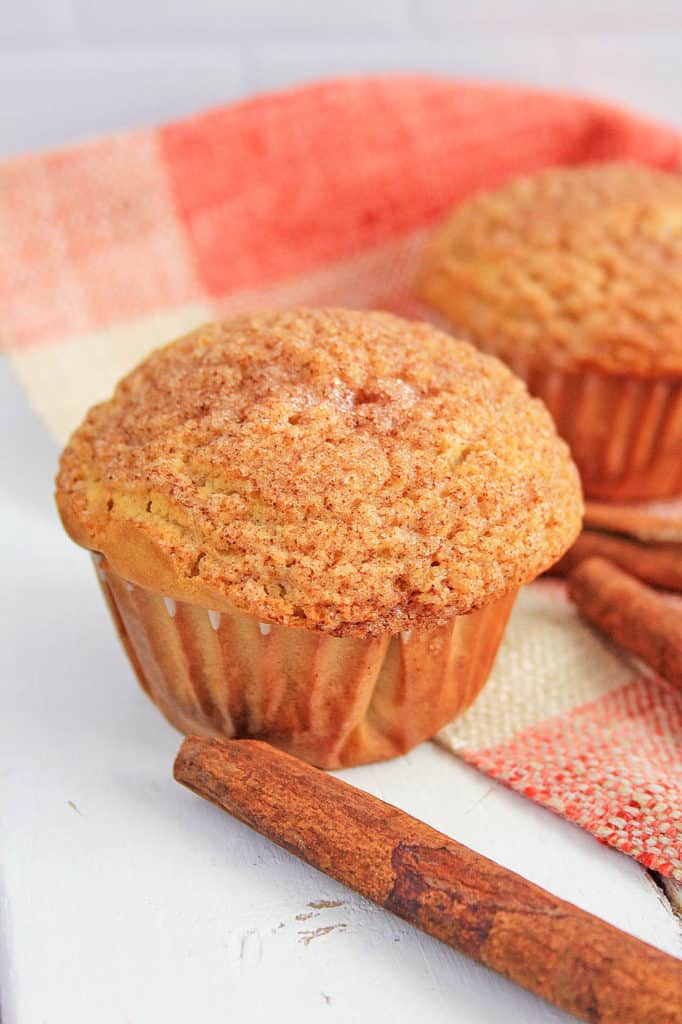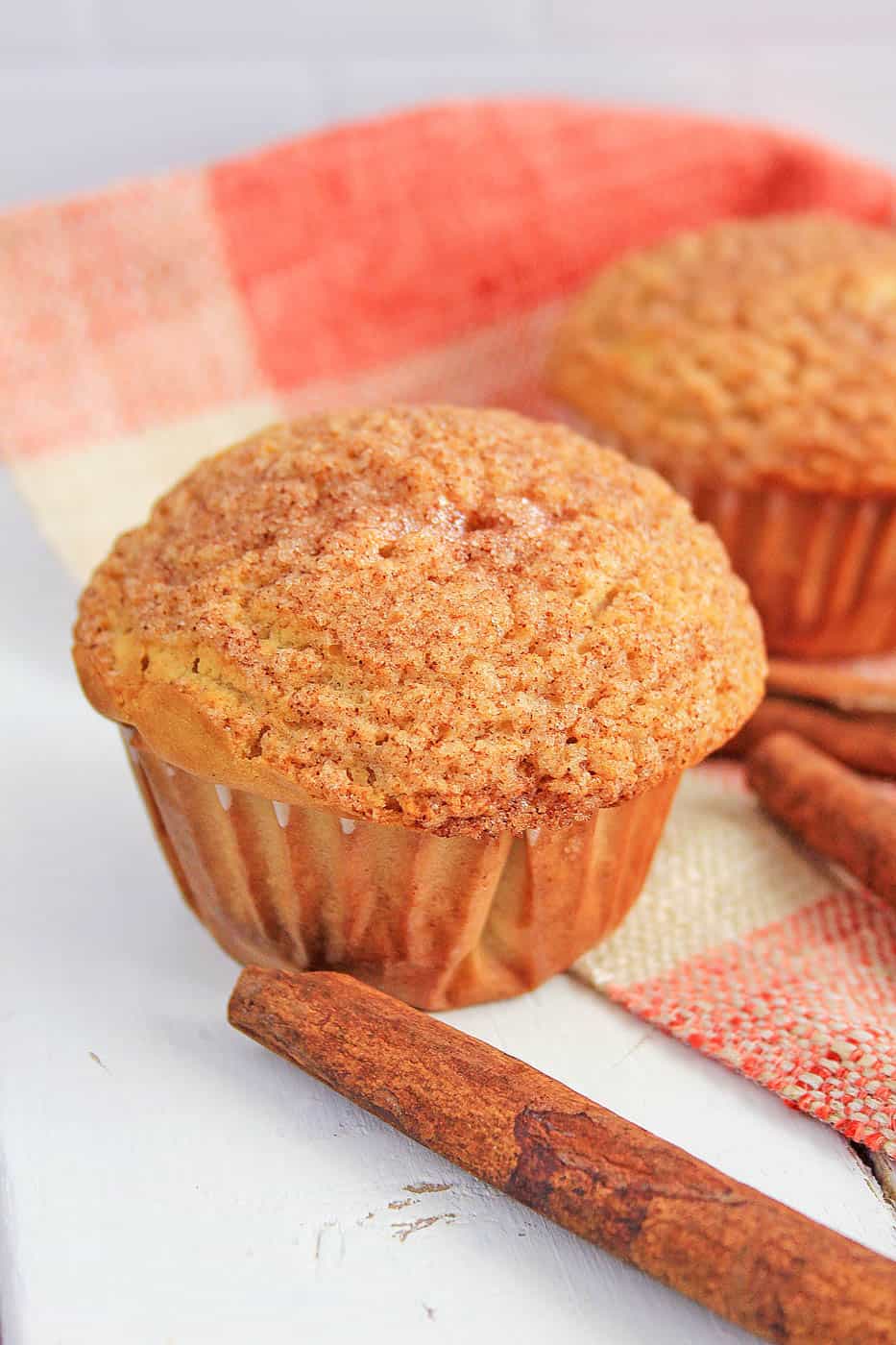 Gluten-Free Chocolate Oatmeal
This chocolate oatmeal recipe is a healthy hot breakfast that tastes just like a fudge brownie! Healthy, easy, gluten-free, and ready in just 15 minutes, this is how to start the day right!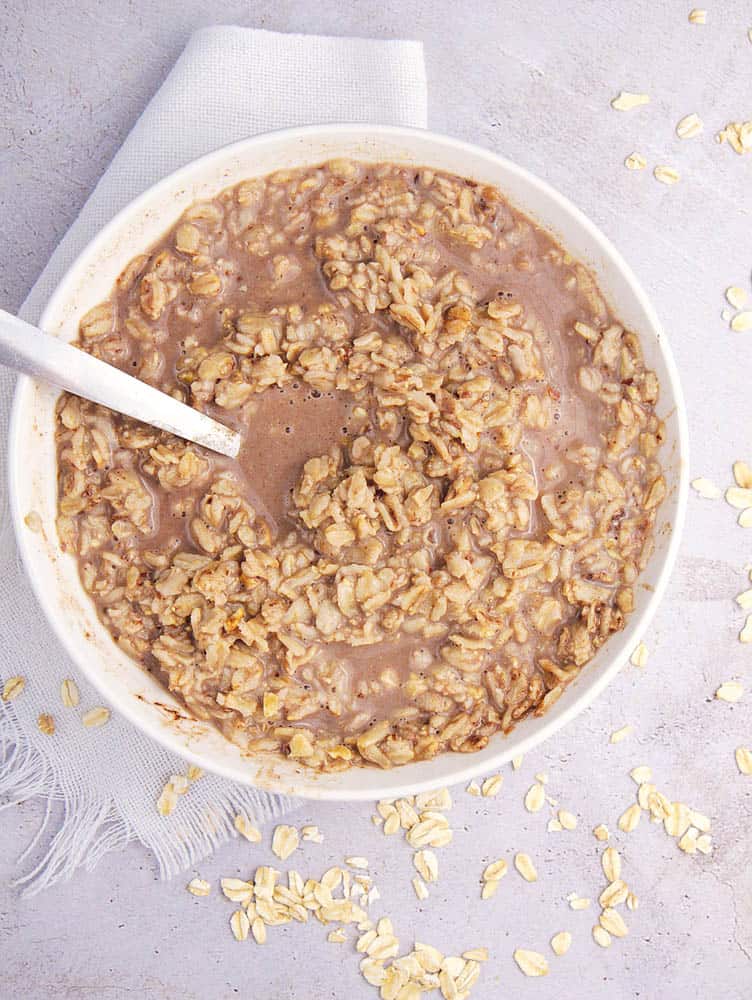 Oat Flour Pancakes
These easy and tasty Oat Flour Pancakes are perfect for breakfast, brunch or dinner. This lightened up pancake recipe is full of healthy whole grains – the whole family will love them!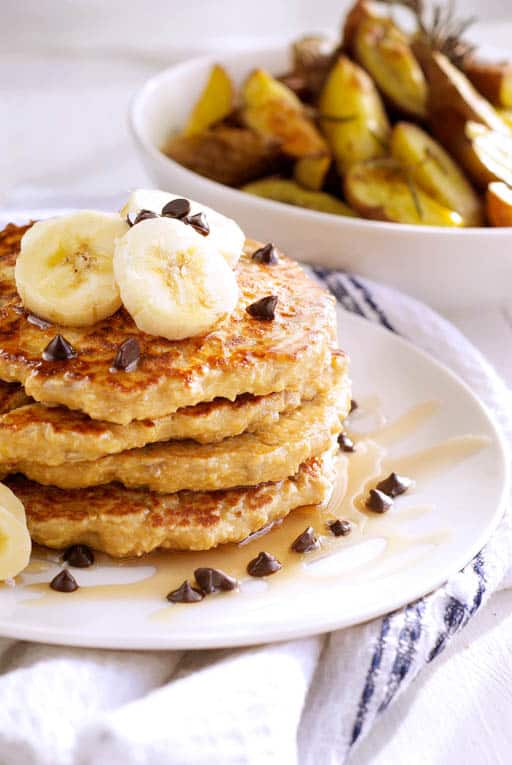 Be sure to check out these other recipe round ups!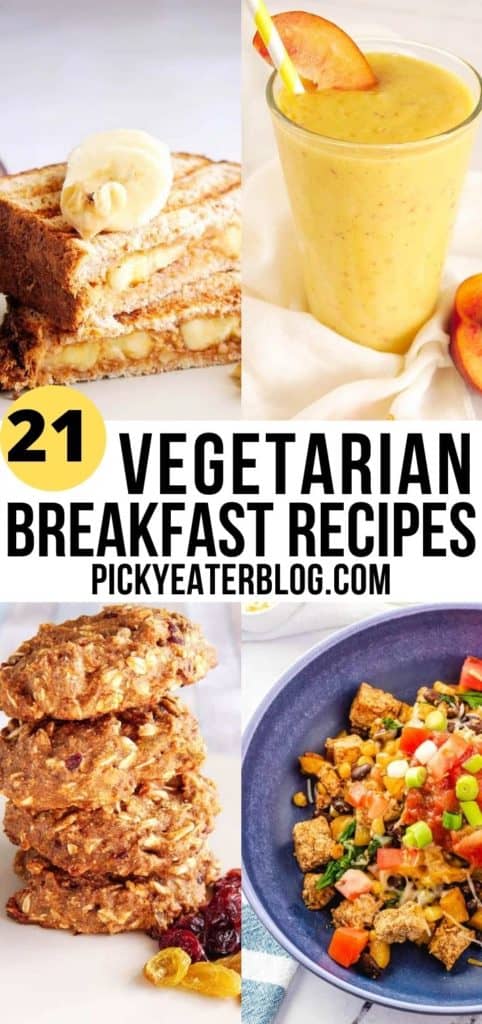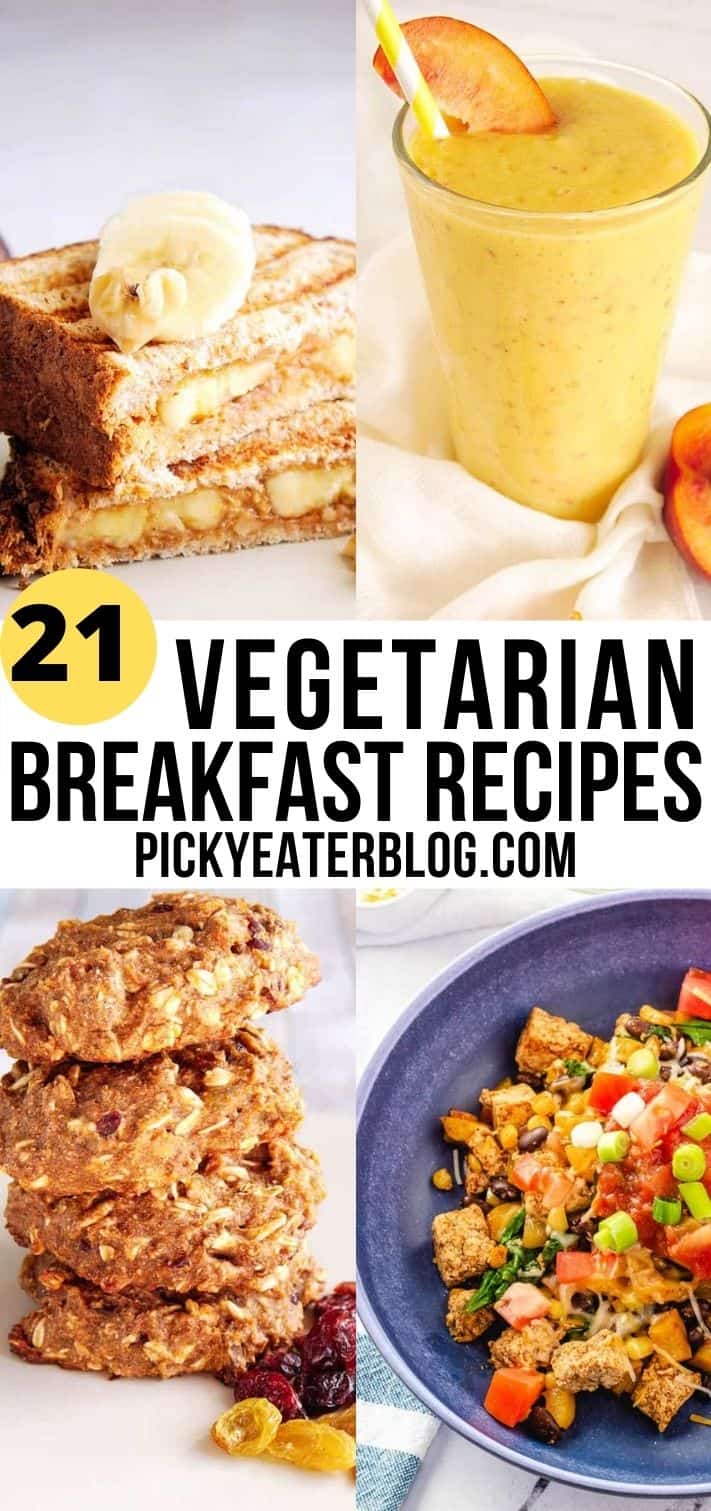 If you have tried any of these vegetarian breakfast recipes, or any other recipe on my blog, then please rate it and let me know how it turned out in the comments below! You can also FOLLOW ME on FACEBOOK, TWITTER, INSTAGRAM and PINTEREST to see more delicious, healthy, family friendly food!
85 responses to "21 Quick and Easy Vegetarian Breakfast Recipes"