4 Healthy Quinoa Breakfast Recipes
This post may contain affiliate links. Please read my disclosure.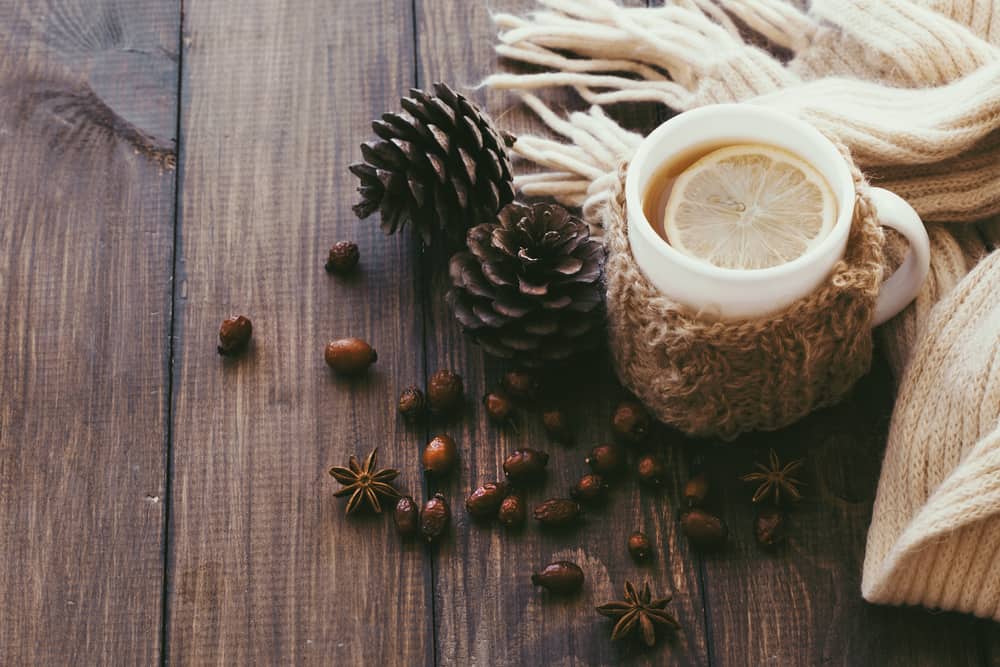 The weather has finally changed (so happy it took this long to get cold this year!) and with these cold weather mornings, I've been craving warm and comforting breakfasts.
Normally, I have oatmeal and tea in the morning, which is great, but around this time of year I start to feel like mixing things up a bit. Enter: quinoa! One of my favorite grains that's packed with protein and fiber, quinoa in the morning will keep you feeling full all the way to lunchtime.
Here are 4 easy recipes to try, where quinoa is the star of your breakfast dishes!
#1 | A Warm and Nutty Quinoa Bowl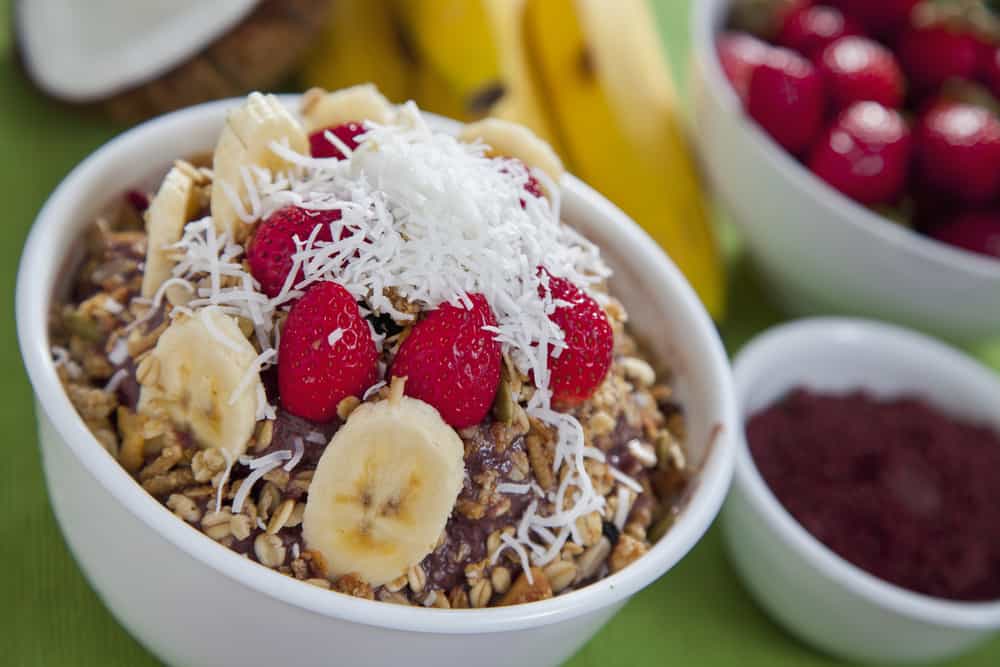 The Ingredients:
1/4 cup rolled oats
1/4 cup dry quinoa
1 cup of 1% organic milk
1 tbsp chopped nuts (I like walnuts, but any nuts are fine)
1 cup of fresh berries
1 tbsp ground flax seed
1/4 tsp ground cinnamon
The Directions:
Cook the oats and quinoa according to the package directions (usually I do a 1:2 ratio of oats/quinoa:water). Once cooked, add in the milk, nuts, berries and flax. Let sit for a couple minutes until the mixture thickens, then top with ground cinnamon and enjoy!
#2| Apple Quinoa Pancakes
The Ingredients:
1/2 cup of apples (boiled and smashed into a paste)
2 tbsp of all purpose flour
1/2 cup cooked quinoa
1 tbsp nuts (chopped) – any nut will work, choose your favorite!
1 egg, beaten
1 tsp vanilla
The Directions: Mix the vanilla into the egg and beat for a couple of seconds. Add the flour, quinoa, apple mash, and the nuts and mix well. Heat a pan on low, spray the pan with cooking spray. Drop one spoonful of the pancake batter onto the pan, cook until lightly browned on both sides.
#3 | Quinoa Banana Smoothie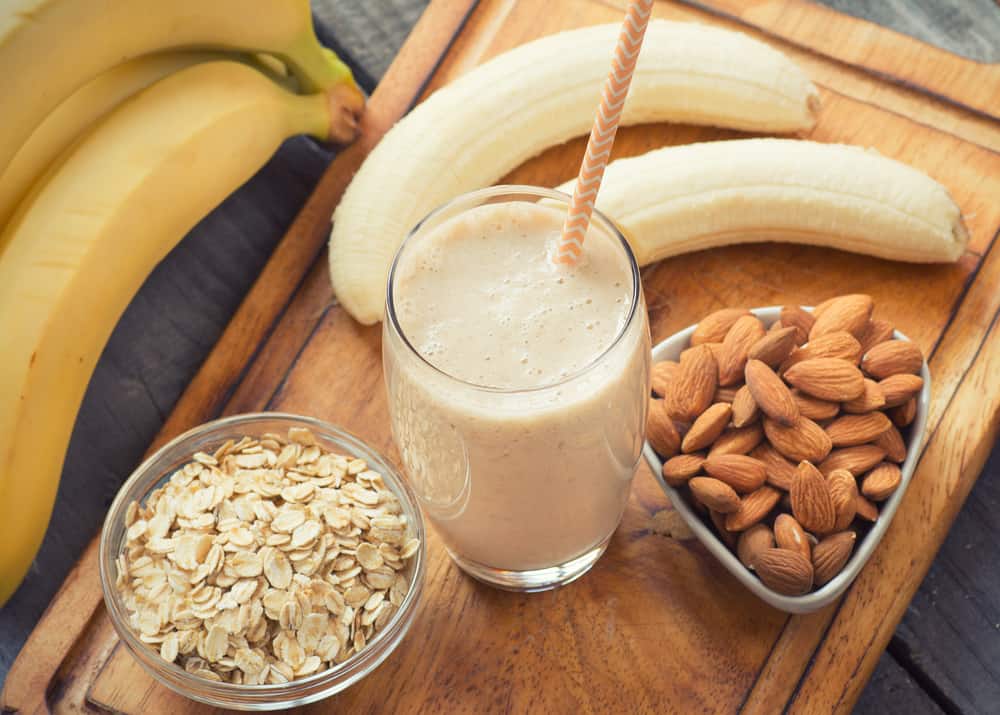 The Ingredients:
1 large ripe banana
1/4 cup cooked quinoa
1/8 cup rolled oats (cooked)
1 tsp honey
1 cup 1% organic milk
1 cup fresh strawberries
1 tbsp almonds
The Directions: Add all of the ingredients to a blender and blend until smooth. Enjoy!
#4 | Egg and Quinoa Sandwiches
The Ingredients: 
3 egg whites, 1 egg yolk, beaten
1 cup cooked quinoa
1/2 red onion diced
2 tomatoes diced
1/8 cup Chopped fresh herbs (your choice!)
Salt & pepper to taste
2 slices sprouted wheat bread, toasted
The Directions: Add the quinoa, veggies, half the herbs, salt & pepper to the beaten eggs. Pour into a skillet over low heat (spray the skillet with cooking spray beforehand), and cook omelette style. When the omelette is done, top with fresh herbs and serve between two slices of sprouted wheat bread.
Hope these quick and easy breakfast recipes helps you to add some variety to your holiday breakfasts!